Top 4 Video Conferencing Technology Trends in 2017
Video conferencing is now an accepted essential part to bridge communication gaps,as well as save money and time. Video conferencing technology has steadily advanced over the course of recent years to become something that we finally use in more and more areas,like business,education,online webinar,training and medical. 2016 is considered a year of improvement and widespread adoption of video conferencing technology,and 2017 brings much more opportunities and challenges to video conferencing technology. Therefore,many people are thinking about a problem: What video conferencing technology trends can you expect to see in 2017?
That is the reason why we write the article. In this article we'd like to run through some of the latest video conferencing technology trends emerging through this year so as to look to the future of video conferencing technology.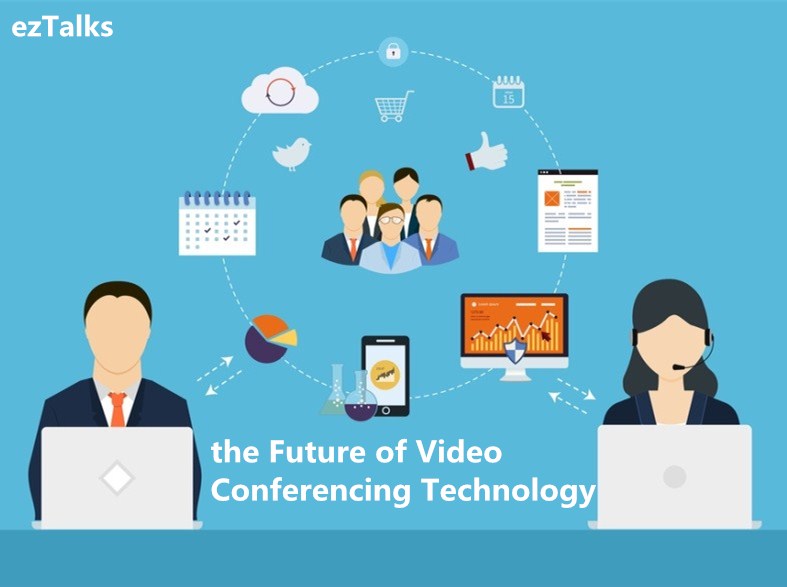 1. Cloud-based Platform
The first innovation if we're discussing the video conferencing technology trends is the infinite potential for cloud-based video conferencing. It could soon become a common managed service structure that integrates messaging,video meeting,dedicated email,and video&data collaboration. All of them run through a large,secure private cloud service. For companies with existing investments,cloud-based integrations can connect your solution with unified communications and collaboration platforms.For example,many video conferencing service providers,like ezTalks,launched a series of professional cloud-based video conferencing equipment that allows users to build their own video conferencing platforms but also comes with a software solution,stable MCU and peripherals such as webcam and microphone,which is fully compatible with Windows,Mac,iOS device and Android phone.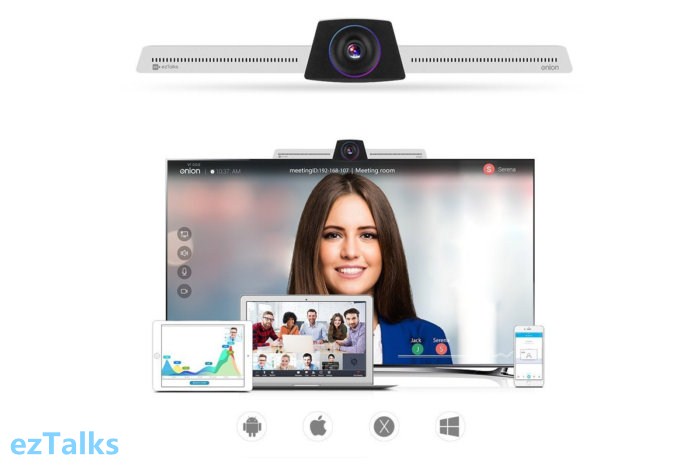 2. Software-based Codecs
There are two codecs that can be used for video conferencing service: hardware-based codecs and software-based codecs. Generally speaking,hardware-based codecs are dedicated chips that encode and decode a digital media stream,which was once the only way to ensure a quality video session for a long time. However,these chips vary from vendor to vendor. There can even be variables between chipsets from the same vendor,which limits customization and creates platform compatibility issues.
Luckily,software-based codecs now offer more flexibility and customization at a better price with no discernible performance penalty. Therefore,software-based codecs is now increasingly applied to more and more video conferencing services.
3. Less Cost
With the wide use of video conferencing software,people have no need to spend vast amounts of your money purchasing expensive video conferencing hardware to do online meetings. In the past,video conferencing equipment were quite expensive for many small to medium enterprises that don't have enough budget. Now,many companies are working to create consumer-friendly paid versions for their enterprise communications. And various kinds of free video conferencing toolsare springing up. For example,ezTalks recently released a free 100-participant planthat allows up to 100 participants to join a video conferencing with HD quality at a time. That is to say,small businesses or start-ups are able to use the free trial to have meetings with up to 100 remote employees or cooperation partners who live in different places for totally free.
4. Mobile Video Conferencing
Video conferencing in mobile devices like iPhone,iPad or Samsung phone is being used now but it's not as mainstream in the business world. People get used to host or join an online meeting with video conferencing software on their Windows or Mac computers. Besides,some video conferencing software aren't compatible with mobile devices.
You may try to engage yourself in a video conferencing session only to realize you are having trouble connecting to the program. All systems aren't compatible with each other. Most networks will change to IP (internet protocol) networks in the near future. This will be good news for worldwide businesses. People can host or join online meetingsby using video conferencing software with multiple mobile devices all over the country without obstacles.
Summary
There are just four video conferencing technology trends mentioned above to change the way we interact with one another through video conferencing services. Apart from them,other many trends are having positive impact. We believe that people will be able to enjoy video collaborations more stably,easily and efficiently in the future of video conferencing technology.