Top 10 Telecommunication Companies in the World
We are living in a digital era,where technology is strongly related to communication. In this context,many companies focused on this business segment and developed giant organizational structures,based on it. Because of their utility,a telecommunication company turns to be extremely profitable and on average,it has a market share of over $50 billion.
Considering that more and more people are going digitally,these companies are expected to expand their activity,in the nearest future. The following article aims to present a top 10 of the most valuable telecommunication companies,and explain why are they so popular,in this industry.
1. Verizon
Verizon began its activity in 2000 and it's the first known telecommunication company to implement 5G services for its subscribers. This company has an impressive list of subsidiaries,like AOL,New Jersey Bell,Diamond State Telephone and Bell of Pennsylvania. Verizon focused its activity mostly on wireless solutions,offering services like: broadband / Wi-Fi Internet and mobile phone subscriptions. These services are bringing a yearly profit of over $9.6 billions to the company. Verizon is also known for its engaging and creative marketing campaigns,allowing it to extend its clientele. Currently,this telecommunication company is one of the most popular and biggest telecommunication companies in the US,being present in more than 2,700 cities.

2. AT&T
This telecommunication company is a major player in the telecom industry,having a worldwide network. AT&T is based in Texas,and it was founded in 1983. Its wide coverage consists in a clientele of over 130 million subscribers,located all around the world. The workforce is impressive as well,and AT&T has more than 240,000 employees. Being mostly focused on Broadband Internet and Mobile Phone Services,this telecommunication company manages to gather a yearly profit of over $13.35 billion,making it a top telecommunication company.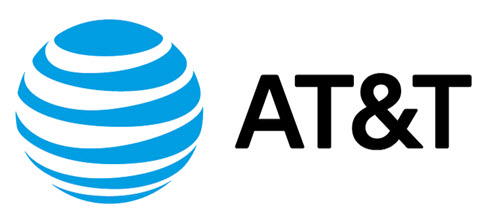 3. Orange
Orange is also one of the biggest telecommunication companies in the world,making an yearly income of over $13.49. This company has around 262 million customers and investments worth $750 million. Its workforce is impressive as well,and Orange has over 155,000 employees. In 2016,it was ranked the top telecommunication company in France. It's the most 4G operational company,providing this service in 14 different countries. Orange's main products are: Broadband/Mobile Internet services and Mobile Phone services. The company has an impressive infrastructure,with 450,000 km of undersea cables. Orange is going to extend its area of coverage in the following years and enlarge its clientele.

4. China Mobile
This company was founded in 2002 and has its main offices in Beijing / China. China Mobile was an average telecommunication company until 2003,when it merged with 6 other telecom companies. Until 2007,China Mobile had already purchased 9 smaller companies,in order to extend its network. In 2015,this company had around 108 million broadband internet subscribers and 188 million mobile subscribers. They provide a wide area of services,like: Mobile Voice,Broadband Internet,Data Management services and many others. The most profitable service of China Mobile is without any doubt,the Mobile Voice,ensuring them profits of over $500 million.

5. ezTalks
ezTalks is a relatively new telecommunication company,founded in 2008. With the headquarters in Hong Kong. ezTalks has a very interesting profile,and it's a top provider of HD video conferencing,available on many platforms like Android,iOS,Mac or Windows. This company makes constant progresses,in delivering the best cloud video collaboration services. With an engaging platform and a very experienced staff,ezTalks announces to be a top telecommunication company,when it comes to collaboration and video conferencing solutions.
Its main services are mostly business oriented,including ezTalks Cloud Meeting,ezTalks Onion,VPE3000,VPE4000,ezTalks On-Premise Video Conferencing System,VPM3000 and HVPE3000,enhancing the team collaboration and ensuring a more effective communication between the manager and its employees.
ezTalks services can prove a real investment for any company,allowing them to save significant amounts of money. Thanks to the webinar,teleconferencing and screen sharing,an employer won't have to spend money for logistic materials,transportation of the employees or even for training sessions. Everything can be achieved in a remote manner,with the same or better results.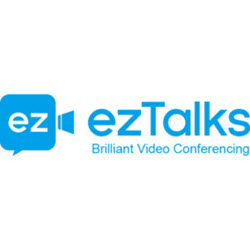 6. Deutsche Telekom
This is a German telecommunication company,founded in 1995. Having its headquarters in Bonn / Germany,Deutsche Telekom was originally a state company,being privatised afterwards. After it became private,this company extended its activity internationally,and today it's present in more than 50 countries. Its services mostly consist in: Broadband Internet,Phone Subscriptions or Mobile TV. Deutsche Telekom is listed on many German and American stock exchanges,with more than 4.6 billion shares. Having a clientele of over 165 million subscribers,this company registers an average profit of $2.9 billion. It has more than 200,000 employees,located in different parts of the world. In the following years,Deutsche Telekom wants to extend its activity,and cover more Asian and African countries,through its subsidiaries.

7. América Móvil
Founded in Mexico,America Movil manages to be the most important telecommunication company in Latin America. However,its area of coverage is wider than that,and the company has customers in more than 25 countries. America Movil has many subsidiaries,like Telcel,Telmex or Claro,which operate in different countries under that name. It has an yearly net income of over $13.6 billions,making it the top telecommunication company in Latin America. America Movil faced some economical problems in 2016,having a debt of $6.1 billion. However,they've managed to overcome this obstacle,with a very strict deleveraging process. The last yearly quarter was a good one for America Movil,enlarging their clientele with over 1.3 million members.

8. Nippon Telegraph & Telephone (NTT)
NTT started just like Deutsche Telekom,as a state company,but it was privatised in 1985. Located in Tokyo,this Nippon company has an absolute monopoly in the Japanese market,with 71 million subscribers. For a better management,NTT was divided in 5 distinct corporations,each of them operating in a particular market segment. In 2012,the company embraced a new management strategy,and it also got listed on the New York,Osaka,Tokyo and London stock exchanges. Even though it's relatively smaller than other telecommunication companies,NTT has an astonishing number of over 907 subsidiaries,located in Japan. At this moment,it's not certain if NTT wants to extend its activity to other continents,but their current investments made us believe that they might do that.

9. Vodafone
Founded in 1985,this British telecommunication company is present in continents like Europe,Asia or Africa. Vodafone is directly present in 25 countries,but it covers more than 50 countries,thanks to its subsidiaries. Its main services consist in Mobile Internet,Mobile Phone Services (prepaid and monthly subscriptions) and Database Management services. Vodafone's extensive coverage,ensured it a clientele of over 462 million members. The total revenue of this company is estimated at around $462 billion and during the last year,it recorded a profit of $10.86 billion. The managers are confident in Vodafone's new implementations and they expect a growth of 3-6%,in the following years. This thing is highly possible,considering that in the last year,Vodafone's clientele registered 16 million new members.

10. Telefonica
Telefonica is originally founded in Spain,being one of the top telecommunication companies in the world at the moment. Currently,they operate in 21 different countries,having more than 340 million clients. Their main services are based on Broadband Internet,Mobile Wallet systems and Mobile Phone Services. Telefonica has a very interesting management strategy,being listed entirely on stock exchanges. That's why,this company has around 1.5 million "owners",but the main shareholders are Societe Generale,Black Rock or Norges Bank. Telefonica has a very innovative service called HbbTV,which consists in a hybrid Broadband TV. In the company's vision,this initiative is announced to be a standard in the future of television,allowing them to acquire a totally new clientele. In the past year,Telefonica had a revenue of $54.80 billion,recording a profit of $16.07 billion.

Conclusion
Even if it's hard to determine which is the top telecommunication company,we can agree that each of them brings something special on the market. Being already a profitable business segment,this industry is expected to grow more in the following years,and to become even more successful. However,it's only a matter of time until the relatively small companies will reach their true value and become major players in this expansive industry.