The Future of Telecommunication
Telecommunication or telecom is the exchange of information by electric means over significant distances. This is a broad term and includes various information transmission technologies like telephones,fiber optics,microwave communication,satellite,television and radio broadcasting,the telegraphs,and the internet. Ever since it emerged,the telecommunication trends has been proved to be growing and it will continue to grow further in the future. So,let us get to discover what telecommunication in the future will be like.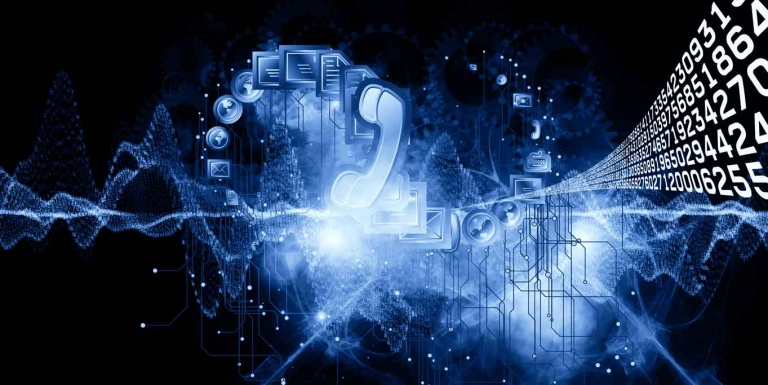 1. Cloud Services Will Experience A Rise
Cloud-based offerings are already very popular,with ezTalks being the favorite of most customers,and such cloud-based offerings from telecom operators will keep growing in the future. The cloud computing market size will likely grow by$2418 in just a few years. Low-power chips will be available everywhere. Super-fast interconnectors will be introduced into the data center,and cloud data center will look more like a living and breathing organism with its different states.
2. Infrastructure of Wireless Networks
TD-LTE subscription is expected to reach about 1 billion. Big scale commercialization of TD-LTE based smartphones is something that we have already witnessed. The upcoming phones will utilize more than 3.5 GHz TDD spectrum bands. This will help improve the network performance of smartphones and will allow the operators to use new technologies like LTE-Hi.
3. Telco 2.0 Fresh Business Models
It speaks about the 6 great growth opportunity departments in the Telecom industry,figures out the primary strategies that can help in the thriving and evolving in the industry environment,and even highlights some instances of Telco model innovation.
Some strategic plans are being built by Telco 2.0 and some of these have even reached certain investors. Amidst the struggle of shifting from voice-centric toward data-centric,Telco's are:
• Investing hugely in infrastructure
• Seeing a lot of changes in consumer behavior and witnessing strong competition
• Operating in not a very favorable environment,which restricts the actions they take
Telco 2.0 model for business will still successfully bring a huge transformation in years to come,that will prove to be immensely beneficial for one and all.
4. Smartphones Will Look Different
Your smartphones will also look and serve you in a much different way than it does now.
• We are used to the zoom-in and late focus feature of our phone's camera,but they usually do not offer satisfactory results in varying light conditions. But in the near future,your smartphone camera will behave just like your eyes,will track objects,focus in real time,and adjust automatically according to the lighting conditions.
• The auto-brightness adjustment feature is already available but it does not help offer a smooth transition. But all thanks to growth in telecommunication,your smartphones will have something known as "transflexive" display. This will reflect the ambient rays and show you crisp and clear images even in bright daylight.
• The battery of your smartphone will also serve you a lot better in the future. The technology to improve your battery's life is already found,and will possibly be 1000 times more durable than what the current phones offer.
5. Forecast of Mobile Traffic
The future of telecommunication will help the worldwide mobile traffic reach higher than 127 EB. The everyday mobile traffic in many countries will likely grow 67 times from what it is at present. Though this seemingly may result in network congestions,the operator will have many options that will affect the CAPEX. The operators will have to select traffic prioritization together with better Radio Access Network.
6. Mobile Machine to Machine (M2M)
The future of telecommunication industry will also cause a growth in the M2M industry.M2M technology helps in various ways and are used by many technologies and industries. The best example that can be quoted here is that of automotive safety – like a distress signal can be sent when a car impacts another object or car with the help of GPS synchronization. This same thing can also prove to be helpful in healthcare and other industries.
7. An Increase in Enterprise Mobility
The App market (Enterprise Ready) will grow hugely in a few years to come. The download of global mobile applications has already risen,and NASSCOM suggests that this enterprise mobility global market will begin gathering a huge amount. It is also said that the amount that enterprises are currently spending on mobility will grow immensely.
8. The Telecom Customers
Since technology is becoming more and more accessible and affordable,the consumers too will become different in years to come. The advancement in telecom technologies will affect the customers in many ways. For instance,with ICT goods being more affordable and owing to more awareness consumer lifestyle will become different. People will have smart ICT integrated homes,and handheld devices will have more tools like house/car keys and bank cards.
9. Big Data
According to International Data Corporation (IDC) researchers,the revenues for the infrastructure of the big data technology will keep growing,and in the next few years will reach 35zettabytes. The internet,as well as mobile data traffic,will experience a great rise. Its impact is as follows:
• Unstructured data is pretty expensive to analyze and this increases the analysis cost. In years to come,emphasis will be more on making use of classification data type.
• In place of a proprietary database,huge data technology platforms will be used. In such cases,database barrier entry can stay low for a while but will be cheap and easy to analyze structured XML data.
• To access big data many companies are using video conferencing software like ezTalks. Data warehouse enterprises use analytic tools rather than build expensive warehouses themselves.
Though the future of telecommunication sounds very interesting,progressive,and certainly is impressive,these are still just a few changes that experts predict will occur in the future,in a few years to come. However,there are many more challenging and exciting tendencies lying ahead that will surprise you more. One thing you can be sure of is that the telecommunication industry will keep on growing always,and every time it grows,takes a new leap,it will open more opportunities,more development,and a brighter future for one and all.