Sync Scheduled Meetings to the Default Calendar with ezTalks app for Mac
ezTalks has added a new feature for the Mac app,which is to add your scheduled meetings to the default calendar on the computer,as well as to theOutlookandGoogleweb calendar.
Part 1 What are the benefits of adding your scheduled meetings to your Calendar?
Many people have countless jobs to do in the daily work. Meeting is one of the common things that people need to arrange. It is quite important to add those meetings to the calendar,which canhelp you see what the deadlines are and help you to split up your time so that the right tasks are done at the right time. It also help you to define your priorities for the coming weeks.
Part 2 How to sync the scheduled meetings to your default calendar with the ezTalks Mac app?
It is quite simple to schedule a meeting and add it to your default calendar on the ezTalks Mac app. The steps are as below:
1. Schedule a meeting and click on Default Calendar: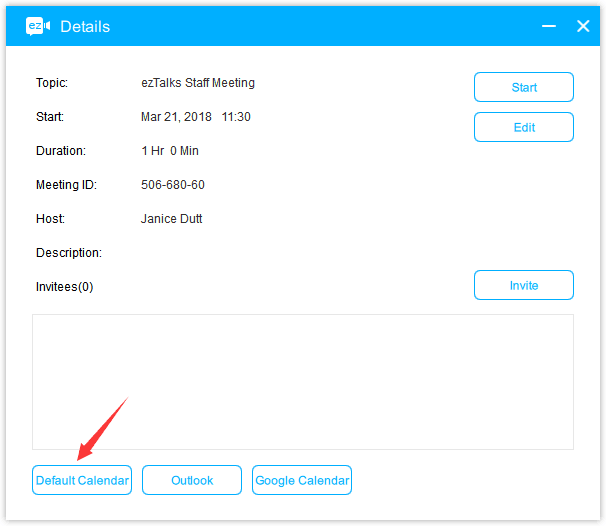 2. Then it will automatically added to the default calendar which you always use. And you can find all the meeting info from the calendar.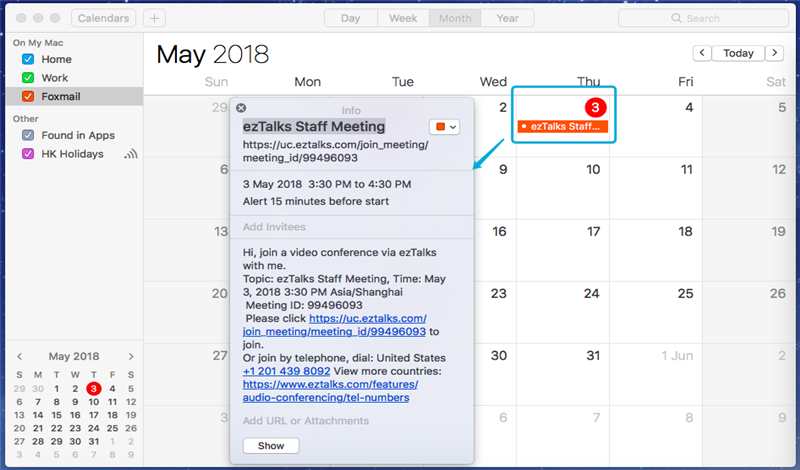 Download theapp for Macand enjoy the new feature now!