Online Seminar: An Effective and Affordable Way to Hold Seminar
Holding seminars online has been an efficient tool to enhance business communication. The Internet enables it to be more effective and more affordable because it allows you to practice online seminars that do not demand you to hire a room or your expectations to leave their offices or homes.
What Are Online Seminars?
An online seminar is simply a seminar which is conducted over the Internet. It allows the presentation to be live,and individuals taking part in it can easily ask questions through Q&A panel on screen. Online business seminars are mostly recommended for those who cannot manage to take part in training in person or due to either time or geographical restrictions. Online seminars are marketing strategies which every online business should put into considerations in order to increase online business profitability.
Who Can Attend Online Seminars?
Anyone with a laptop,tablet,PC,Mac,or smartphone which is equipped with soundcard,and either speakers or headphones,Broadband Internet connections and is authorized to take part in online seminars. PowerPonit slides can easily be broadcasted which runs in sync alongside the whole presentation.
You can easily utilize the screen capture functionality which allows you to demonstrate your participants a website or an application. Online business seminars are a form of one-to-many communication. A particular presenter can reach a specific and massive group of online viewers from various locations.
What Are the Benefits of Online Seminars?
Online seminars engage and reach a particular targeted group. It enables them to ask questions,or formulate your own questions to your participants. During an online seminar,you can easily attain an insight into your targeted group. You can easily know all your participants compared to physical events and meetings where participants hardly listen passively.
They offer you the option to continue to access and reach your objective when the broadcast is completed. This is due to the fact that they can be watched afterwards. This allows you to increase both the impact and reach of your message. Also,it is very important to take part in an Internet seminar which is well-designed along search-engine optimized (SEO) Internet business.
You can easily reach your audience and rejuvenate your message. Online seminars allow you to use charts,polls,present your participants PowerPoint slides or videos,or utilize calls to action. The higher the rate of interactions,the greater the positive impacts of your message will automatically be to your audience.
During long journeys that involve much expense and traveling time are minimized because you do not need to travel. An online seminar makes it affordable and easier for your targeted group to be engaged by your preferred message. The costs of sending a message are much lower than managing a physical meeting or event and the cost of renting a venue is also minimized,thus allowing you to save your money and time.
Online business seminars are sharp,short,and clear to the point. They usually deal with specific objectives in detail,instead of cover off on a given number of them. This is mostly exceptional because they are not time-consuming because they do not last longer than one hour.
How to Hold an Online Seminar with ezTalksMeetings
ezTalksMeetings is one of the best online seminar solutions which assists an organization to communicate effectively. It offers simple,feature-rich,and professional online seminar services for business. It provides a wide range of hardware and software video conferencing remedies. It consists of HD audio,HD video streaming,screen sharing,interactive whiteboard,presentations of PPT,Word and other document files for further clarification.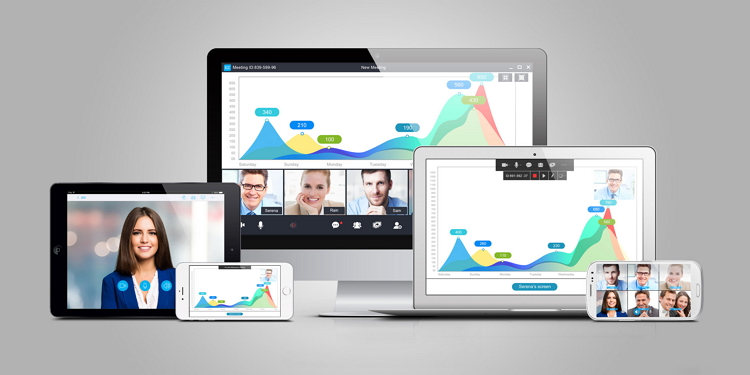 Steps on How to Use ezTalk Cloud Meeting
Step One: Download and install the software on your Android or iOS smartphone or tablet,Windows computer or Mac. You can easily sign-up ezTalks by either directly sign in with your Google or Facebook account or by using your email address.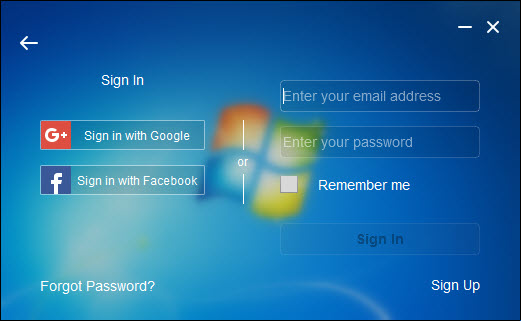 Step Two: In the main window,click "Start a Meeting" to enter an online seminar room. Invite your audiences to enter the room by sending email invitations or sharing the room ID.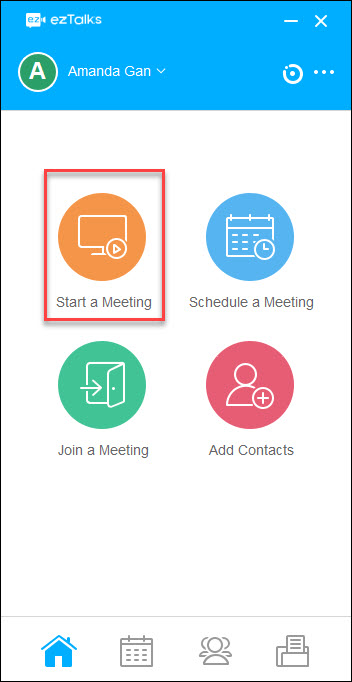 When they're in,click on the menu and locate the "Share Screen" button. Easily click on the "Share Desktop" and all your participants will be able to see information on your desktop screen in present time.
Step Three: If you would like to share an engaging whiteboard,you can simply click the "Share Whiteboard" button.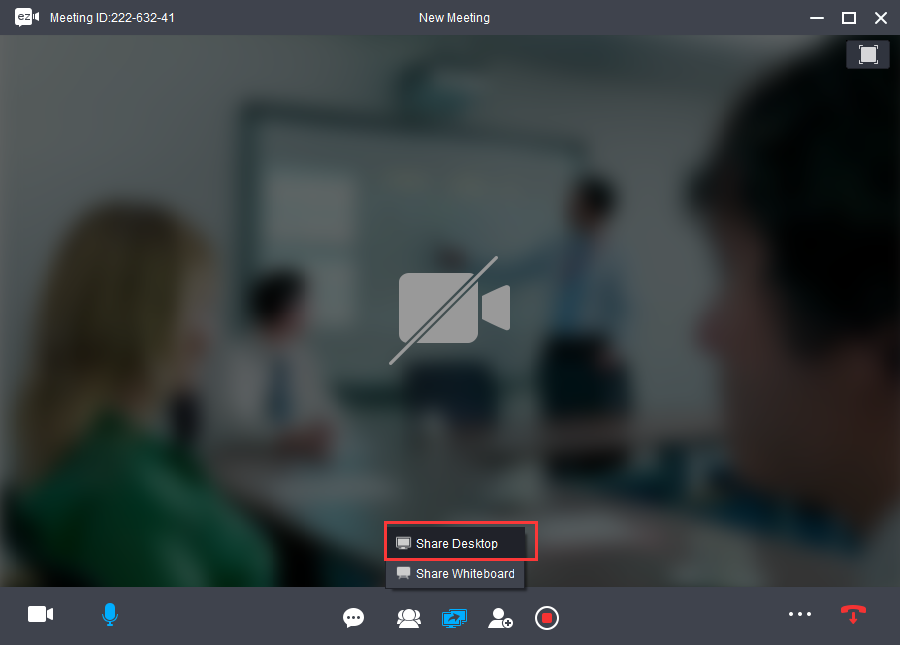 Conclusion
Online seminars are definitely the best tools that assist in developing demonstrations and illustrations during live audio or video conferencing presentations. They can be simply be utilized for any audio or video conferencing presentation provided it achieves the objectives of a targeted audience.