Mobile Video Conferencing Trends and Predictions in 2019
Today's marketplace is deemed more globalized than ever before. The tremendous growth of the globalized business industry has prompted the need for advanced,sophisticated,and more reliable communication technologies to enable conversation and connection in real-time with great ease. To keep pace with the ever-increasing demand,business communication technology has in the recent past,witnessed significant leaps. As a result,we've seen the evolution of digital empowerment that has made telecommunication faster,secure,and easier.
Mobile video conferencing technology is one of those technologies that are increasing rapidly in popularity in the business world. It should be remembered that the technology has come a long way to become the most affordable and accessible to most medium and small enterprises across the globe. It finds significant uses in more and more areas,like online education,training,virtual business meeting,webinars,medical,and much more. In fact,research recently conducted by a reliable survey agency shows that by 2023,the growth percent of mobile video conferencing will be at 0.7% bringing the worth video conferencing market to over $4.5 billion.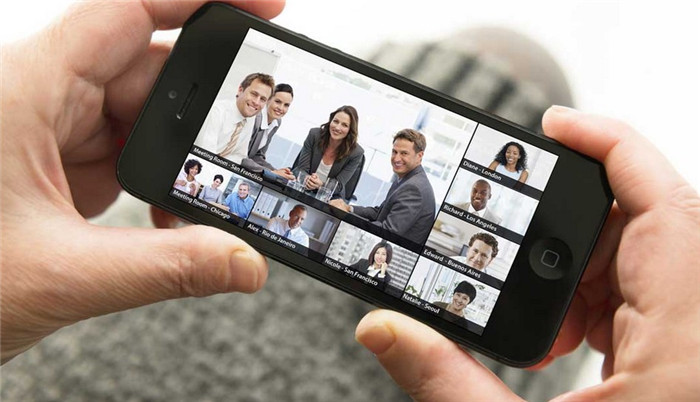 But where is the industry heading now,and how are business community utilizing video conferencing in mobile phones? In this light,it is imperative to remain up-to-date on the mobile video conferencing trends in the industry. Here below are some of the key trends or predictions that are shaping up the mobile video conferencing segment in 2019:
1. Mobile-First strategies are coming of age
Smart businesses and organizations have moved beyond physical and static workplaces,with the aid of intuitive technologies,to the new trend,mobile workforce. As such,flexibility and mobility are some of the greatest aspects for any business to remain relevant and keep pace with the ever-changing technologies,expectations,and practices. Mobile video conferencing software perfectly fit this context. The emergence of affordable,reliable,and powerful smartphones has shifted the attention of entire business industry towards mobile. Today,most reliable web conferencing service providers,like ezTalks,have unveiled their presence mobile video conferencing. They offer easily downloadable mobile apps that quickly turn a mobile device into a workstation. The approach of giving the first choice to mobile video conferencing is a great step towards making business sustained and future-ready.
2. Mobile Video conferencing technology is becoming a collaborative platform
In today's business world,organizations need to collaborate seamlessly with their team members,clients,customers,business partners,and employees located in different destinations across the world. Video conferencing in mobile phone in its modern form has become efficient with outstanding features of data sharing,HD audio-video broadcast,managing data,and chats,cataloging,and recording conversations for future uses. The technology has and will continue cut travel costs and reduce the possibilities of making errors in a video conference. As the world moves to 4G and better network coverage,video conversations will become better and clearer.
3. Hosted mobile video conferencing is becoming a mainstream
Expensive room-based video conferencing solutions are quickly declining in demand as more and more business opt for cost-effective cloud-based systems available for desktop as well as mobile (smartphones) devices. It is predicted that hosted mobile video conferencing will continue growing as medium and small level organizations realize that cloud conferencing and computing solutions bridge the fissure between then and large organizations. Additionally,the new trend offers the advantages and all the conveniences of modern video conferencing tools at low costs with minimal requirements of investment and upgrades. Besides that,most cloud-vendors,like ez Talks,offers invaluable technical support,perform setup,and troubleshooting,making it incredibly easy for businesses to get up and running with their mobile videos.
4. User experience on video conferencing solutions will increase threefold
In the recent past,only tech-savvy individuals could engage in virtual meetings through a video conference. This is because,by then,most of the solutions available were running on desktop computers together with some completed programs. However,with the introduction of mobile video conferencing,vendors have designed their products with user-experience in mind. Although we are not yet there,it is expected that the newly launched solutions will be simpler and with more aesthetically pleasing interfaces operable by any user. In this regard,a more intuitive user experience is incredibly important than ever before,and it will continue to be one of the primary consideration in the future.
5. Increase in the popularity of large virtual events
Today,practically everyone can access a mobile device. That notwithstanding,organizations are now actively mobile audio and video conferencing services for their remote employees. This implies that the popularity of virtual events will continue to grow among organizations. Thankfully,some vendors like ezTalks have been on this trend by typically expanding their mobile video webinar audience capacity to up to 100. In fact,the trend will continue to expand as more and more businesses realize the immense benefits of mobile video conferencing services.
Conclusion
All the trends explained above are among the most substantial features of advanced mobile video conferencing that the business technology world is embracing at a rapid pace to trigger growth and efficiency. It is undeniable that these solutions are growing in popularity among businesses of all sizes. The bottom line is for them to stay updated on the latest trends shaping future of mobile video conferencing technologies to that they can enjoy video collaborations efficiently,stably,easily,and seamlessly.