Join.me vs Zoom: Which Is A Better Option
Video conferencing has redefined the way businesses communicate and interact with team members from different parts of the world. Many companies have taken advantage of the video conference system features to improve collaboration and inspire productivity. Today,company employees can connect instantly and engage in meaningful cross-team collaboration through live HD video communication. Some of the best video conference software in the market today,based on market reviews,are Join.me and Zoom. These two are popular because of their competitive pricing,ease of use and range of features.
In this review,we'll define each of the solutions and highlight the maim features. We will also endeavor to look at the strengths and limitations of the two software and recommend the level of business where it can be used.
What Is Join.me?
Join.me is a cloud-based video conferencing software that allows people and businesses to connect instantly from anywhere at any time. Designed with a simple and under-friendly structure,the software provides a perfect platform for employees to enjoy a more streamlined and customizable video call experience. Join.me allows for unlimited audio calls (both VoIP and phone lines) in 40 different countries all over the world. The software also offers superior video meeting capabilities like meeting scheduling,screen sharing,meeting recording and ability to add or remove participants. With Join.me,a business can host up to 250 participants simultaneously and they can join in video conferences through their PCs,smartphones and/or tablets.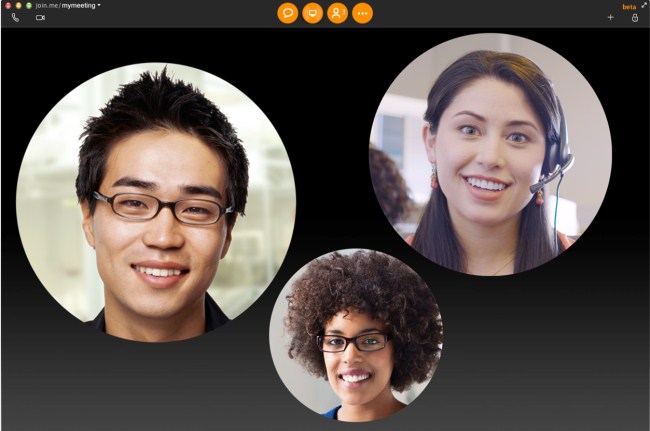 What Is Zoom?
Zoom is a web-based video conferencing software that offers a range of broad and well-structured functionalities for online video meetings. The software's solutions are tailored for both small businesses and corporate organizations. It can be used in different online video meeting scenarios including virtual collaboration,online training and online demos. Zoom supports a number of great features such as high quality HD video,instant screen/file sharing,meeting scheduler,interactive whiteboards and more. The software allows for 25 participating video streams and can host up to 200 viewers/listeners simultaneously. Zoom video conferencing may also feature up to 10 or more hosts per meeting.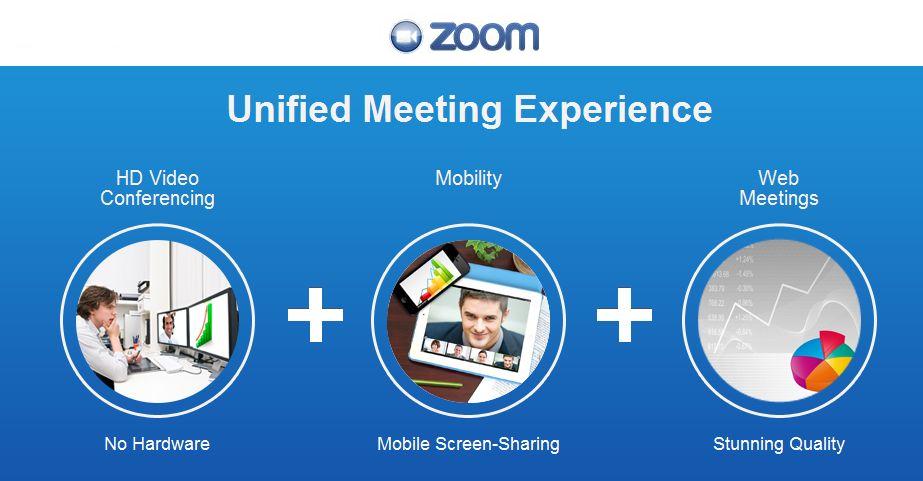 Join.me vs Zoom: Which Is A Better Option?
Joine.me and Zoom all come with excellent features and functionalities that can be great for video conferencing. While each of these software are fairly priced in the market,they offer different capabilities that appeal to different levels of businesses in the market.
Here are the main aspects that come into play when comparing between Join.me and Zoom:
1. Differentiating Features
Join.me and Zoom share a number of standard features for video conferencing like instant joining of meetings,audio routing via computer/phone,screen sharing and interactive whiteboards. Other similar features that stand out include meeting control,meeting recording,mouse & keyboard control and text-based chat capabilities.
Join.me's main distinguishing features are its 5GB cloud storage and unlimited international audio calling to 40 countries. Zoom only boasts of 1GB storage space and more when third party apps are integrated. That means Join.me has an upper hand here as a business doesn't need to back up storage with another app. Its unlimited international calling feature also allows businesses to predict and manage monthly costs associated with calls quite effectively. Those unable to join in a meeting via (Voice over the Intern Protocol) VoIP call can gladly do so through phone dial-in.
On the other hand,Zoom is designed with 1G of cloud storage and offers more third part integration options compared to Join.me. The software is integration capabilities touch of such services as cloud storage,meeting scheduling,chats and collaboration. Some of the apps and software that can be integrated into Zoom platform include Google Calendar,Outlook,Infusionsoft,Dropbox,Slack,Marketo and more. This feature allows users to expand and customize Zoom to a level that matches the workflow of the business.
2. Free vs Paid Versions
Join.me's free version allows up to 10 participants,5 video feeds and unlimited meeting length. The package offers screen sharing but does not include recording and keyboard/mouse control. Its business paid plan is priced at $25/month per user and allows for 10 video feeds,up to 250 meeting participants,feature management,user management and enterprise authentication. Join.me can be perfect for a small business that wants to meet its conferencing needs using minimal call costs.
Zoom's free version,on the other hand,offers a meeting capacity of up to 50 participants,25 video feeds,up to 40 minutes of meeting length. It also comes with meeting recording,screen sharing and meeting control capabilities. Zoom's Pro business package goes at $109.99/month per host and offers minimum 10 hosts,up to 200 participants,all features of the free plan and advanced meeting control. Zoom can be a perfect option for an enterprise-level business that wants to take advantage of a larger meeting capacity while still enjoying excellent video conferencing features.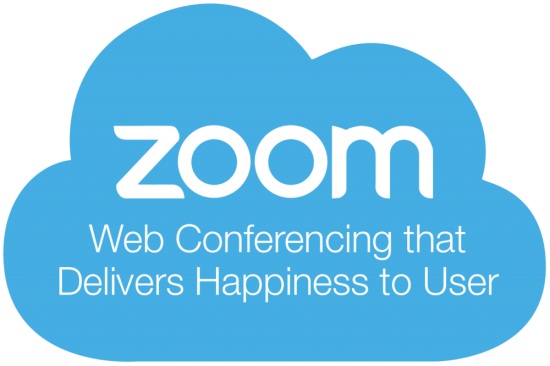 3. Business Application
Both Join.me and Zoom are easy and convenient to use. Users can actually join in the meetings right from their browser,mobile apps or desktop apps. However,the distinguishing features between the two software-in terms of cloud storage and video meeting capabilities- really determine where each of them can be used.
Join.me is ideal for businesses that are in need of sufficient cloud storage without the need to integrate third-party apps. It's simply perfect for small & medium-sized businesses,large corporate companies and freelancers. Zoom,can be great for small and medium-sized businesses that are looking for robust video conferencing software to use for scheduled and/or ad hoc meetings.
4. Customer Support
Both Join.me and Zoom offer comprehensive customer support mostly channeled through user guides,online tutorials,training sessions,online chat support and email support. However,the two have significant differences when it comes to phone support. Join.me offers phone support but the option is only available to users who have subscribed to the Pro and Businesses paid plans. Those using free accounts are not eligible for support.
On the other hand,Zoom offers its users 24/7 phone support and responds to each user depending on the level of urgency. Its Priority 1 triage is assigned 1-hour of response time while Priority 2 takes the customers support team up to 4 hours to respond. Priority 3 and Priority 4 are all assigned 24 hours response time. With all these excellent customer support options,Zoom can be a better option for all levels of businesses compared to Join.me.
Conclusion
When choosing a video conference solution to bring into the businesses,convenience and ease of use should be a top priority. Based on the above review,both Join.me and Zoom provide viable options to video conferencing. Each of them comes with a set of strengths and a fair share of limitations as well. When neither of the two can satisfy the needs of the business,users can explore other options like Skype for Business and/or ezTalks Cloud Meeting. These two offer great video meeting capabilities and come with robust collaborative features that might serve as the best alternatives. Nonetheless,businesses can always use these video conference software interchangeably,so long as they meet the organization's telecommunication needs.