Huge Update of ezTalks for Windows Version 3.4.5
ezTalks has published a new version for the Windows app,whihc is version 3.4.5. The new update brings lots of new features and makes ezTalks more competitive in video conferencing service.
Highlights of the new version for Windows:
1. Add the feature of sharing computer audio during a meeting,which means users can share computer audio to the participants during a meeting. With this feature,you can share any media files,such as movies,videos,music on your computer to your participants. Sharing computer audio is quite useful for online education and training,etc.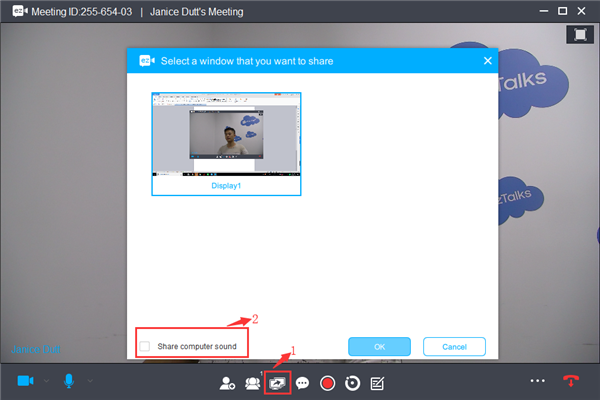 2. Support hot-plug which allows you to plug an external speaker,microphone or camera to the computer during a meeting. With this feature,you do not need to quit the app when plugging in an USB device to your computer,which makes the app more user-friendly.3. Change the video screen resolution to 16:9 in default.4. Improve the feature of receiving a sharing video during a meeting.5. Add the feature of filtering invalid characters when coping the meeting ID.Download the app and enjoy the new feature now!