How to Record Webinars on PC for Free?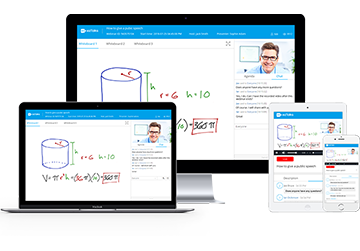 Best Webinar Recording Tool
Free for up to 100 ParticipantsWebinar Cloud/Local Recording1GB Free Cloud StorageEasy to Replay & Share RecordingsScreen Sharing and WhiteboardSign Up Free NowIt is useful to know how to record webinars on PC for free,because it enables you to record and share the webinar recordings to those who couldn't attend the webinar. So,how to record webinar on pc free? With ezTalks Webinar,you can easily record webinar free even though you haven't got a clue how to record webinars on your computer before.
How to Record Webinars on PC for Free?
ezTalks Webinar is afree webinar recording software which comes with attractive and practical features.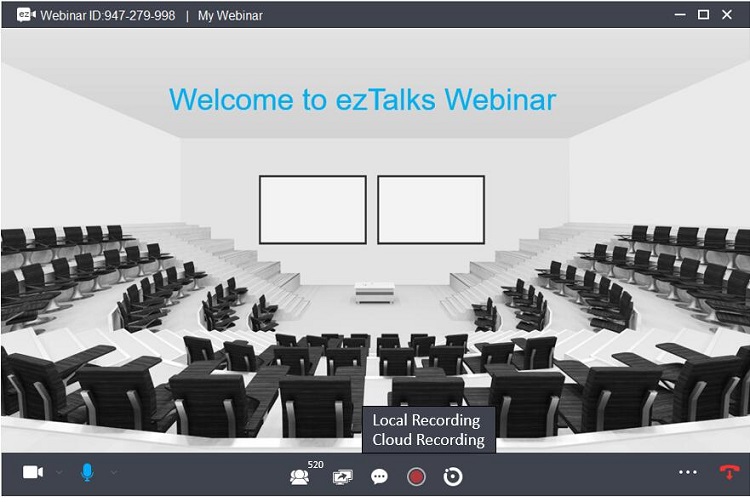 ★ Free toRecord.You can run a custom webinar and record a webinar on a PC free for you locally or to the cloudwith1GB free cloud storage. Webinar recordings you saved can be shared via email,social media and website,giving the freedom for audience to review and enjoy at their convenience.
★ Flexible to Reach.The recording feature is compatible with all devices like laptop in Windows OS and MacOS X,iOS and Android devices. It enables you to connect with people around the world at any time.
★ Easy to Use.It is easy to use,as you don't need to check recording result again and again. It is possible to keep its HD video and audio quality even when recording a webinar on a PC.

Steps to Record a Webinar on a PC for Free
Puzzled by how to record a webinar on pc free? No worries! It's easy to record webinars on your PC for free with ezTalks App,you just need to follow these steps.
Step 1: Download ezTalks Webinarapp and sign up within minutes. (PC Download is available here.)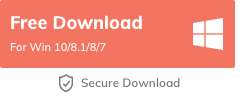 Step 2:Open ezTalks app and start your webinar by clicking on "Schedulea Webinar".Now,invite some of your participants to attend the webinar.
Step 3:Click on"Record"to startto recordwebinar on PCfree for you. You can pause and resumeyour recordingat any time.
Step4: You will get a notification after your recorded webinar finished,and you can download webinar video online if the webinar host set it available for you.
Tips on Recording a Webinar on a PC
Recording webinars on a PC for free is very important. Here we provide some tips to have a great quality of recording webinars.
• Before running your webinars,check the sound by asking your audience if they hear what you said and disable your notification.
• Try to know your audience before the webinar begins. This will help you to avoid confusing.
• Don't forget to start recording when the webinar begins.
• Ask questions to your participants during the webinars. This will help you engage to your audience and clarify on some confusing point.
• During the webinar,something can go wrong. Problems can come. Don't let this problem make your webinar a failure. Be concentrated and in control to solve this problem.
• Do not use any expression that reference date or time,since your webinar are around the world.
Conclusion
Recording a webinar on PC for free is beneficial. Knowing how to record a webinar on your pc freehelps you to check and revise your webinarsif there are some point you didn't pay attention to. It is also helpful for those absent to review the live streaming and useful for sharing recording webinars for discussion.ezTalks Webinar must be the most handy and easy to use enabling smooth recording of webinars.
Related Article
How to Record a Webinar on Mac?