Real Time Collaboration Grows Your Business Seamlessly
Employees in an organization don't all work in the same location or office setting. Generally,organizations are divided into different departments,each with a set of employees. Moreover,the organization may also have different branches across the globe and at times,the executives may want to convey a message to employees distributed across different departments and branches. This is precisely where real-time collaboration comes in. It makes it extremely simpler and faster for executives convey a message and receive instant feedback in a professional manner even when they are not physically present. Then,what exactly is real time collaboration?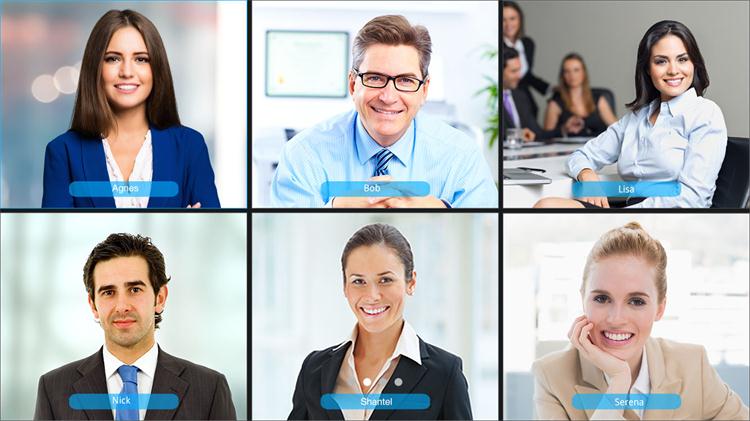 What Is Real Time Collaboration?
Real-time collaboration simply represents technologies or software that facilitates the coming and working together of multiple users to either simultaneously perform a task or work collectively on a given project in real time.
Why Need Real-Time Collaboration?
As companies aim to boost their growth,it is necessary for their employees to learn how to intelligently work together. With real-time collaboration,this becomes more realistic. Why? Because it plays a crucial role in guaranteeing that everyone is both productive and accountable.
• It Increases Productivity
According to a recent study by work.com,it is commonly agreed by both executives and employees alike that the extent of collaboration contributes directly to the end result of a project or task. When undertaking a given task,an individual may often need some input of other colleagues and employees. Through collaboration with other individuals,different departments and skills can be collectively pooled to boost the success rate of a project as opposed to what it would otherwise achieve.
With effective real time collaboration,it not only produces a happier labor force but also creates a more educated one. Collaborative workplaces naturally cultivate the sense of community within a company,where employees have a sense of belonging to the company. This subsequently compels the employees to perform beyond what is expected,absorbing more organizational knowledge as they can and steering the company forward with better informed and solid decisions.
• It Offers Improved Flexibility
With the current collaborative technology like tablets and computers,employees can now perform their duties more flexibly as opposed to the conventional 9-to-5 typical office days. The executives are able to convey instructions and receive feedback instantly,even without their physical presence while multi-terminal users can now work while on the move or at home.
• It Saves Time
Real-time collaboration tools are massive time savers for companies because unlike before,workers can now retrieve critical information and get important responses and feedbacks almost instantly even form busy colleagues. This consequently minimizes confusion,enhances enterprise-word communication,not to mention ensuring that swift and industrious teams are always in the know.
• It Assists New Employees Quickly Get Updated
With all the client-specific content plus conversations all in a common place,newbies can easily get filled in with the on goings and respond immediately.
How to Do Real-Time Collaboration with ezTalks Meetings?
ezTalk Meetings is real-time collaboration software that offers you a platform to comprehensively connect instantly with both your colleagues and clients whatever your position is. As its name implies,ezTalks Meetings is also a reliable online video conferencing software which empowers you to easily join and host multi video conference call easily. It has a comprehensive and free 100-participant plan never before provided by enterprises in a single moment and at any given time. This means that you can summon 100 individuals to share ideas or even issue instructions for a given project.
Specially designed to facilitate smooth video conferencing call,this software avails high-fidelity audio and high-definition video quality which allows you to not only hear but also watch anything as expressed by other participants. In addition,if you need to summon individuals individually,you can make use of its private chat provision at any moment you wish. Finally,in case you need your colleagues to listen in or see something that you deem relevant and cannot actually facilitate for each individual to personally do it,you can do screen sharing and whiteboard sharing through the web to relay your message.
Steps to Use ezTalks Meetings to Do Real Time Collaboration
Step 1: Sign up at ezTalks official website for free or simply purchase a premium account
Step 2: For the free download,click the following Download button to dfownload and then install it on your laptop or computer that operates using Windows OS. If you want to use it in any other device,like Mac,Android or iOS device you can click Download Center to get the relevant version.

Step 3: When completing the installation,you should run the software. Here we take the windows version as an example. In the primary window,key in your respective email address and then sign in,you can also enter through any social media accounts such as Facebook and Google account.
Step 4: Start a video conference call to Do Real Time Collaboration
Ensure your speaker,webcam and microphone are ready. Click Start Meeting to go to the standard video conferencing room. Afterward,invite the respective participants you want to attend this video conferencing call through sending email invitations or sending them the ID of the meeting. Once everyone is present,you can commence your video call.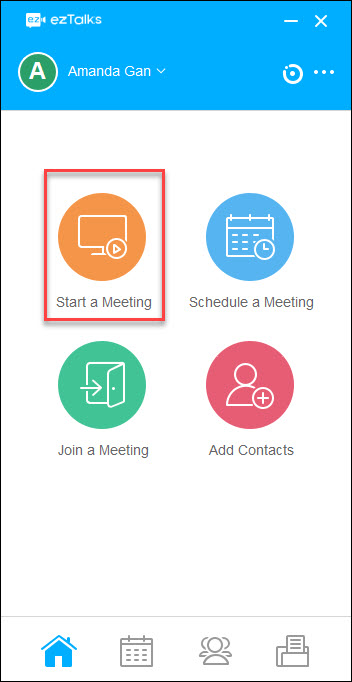 In a word,whatever you need to convey to a large group of individuals in your company,whether it is offering online webinars,do Internet training or even educate your colleagues or employees,you can do it in real-time by using ezTalks Meetings.
Conclusion
As companies strive to get new and better ways to boost their productivity,they need to embrace the importance of technology in aiding them in boosting their performance,operations,and efficiencies. Some time back,achieving collaboration,companies resulted in breaking down office walls and pushing their employees to work overtime.
Although it may have worked for some companies,this approach is fast becoming obsolete in the current times. Real-time collaboration allows companies to integrate technology,company processes,and their workforce to allow easier,faster and better job performance - a feat that culminates to ultimate business success.