How to Host a Webinar Easily?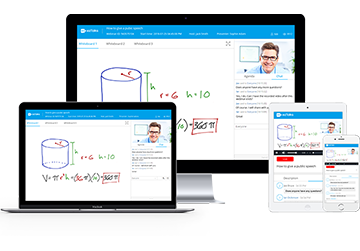 Best Webinar Hosting Software
Free for up to 100 ParticipantsFluent HD Video/Audio QualityScreen Sharing and WhiteboardPolls,Survey and RecordingRebranding and Paid WebinarsSign Up Free NowIn an era where Internet access is soaring and business budgets are being reduced,webinars are becoming very popular. Webinar software comes to cater for the market demand,which is mainly used to conduct large-scale lectures,workshops and presentations. It also allowsbusinesses to save on catering,venues and travel.
How to Host a Webinar?
Tip 1: Choose a Webinar Platform
ezTalks Webinaris an easy-to-use and reliable webinar platform to host events in a short time. Fruitful functions can be made full use of and controlled easily for successful webinars,even for those lack of technical skills and not familiar with how to have a webinar. Why choose ezTalks Webinar? The reasons are as follows.
a) It is a high-quality cloud-based audio and video webinar service that offers both small and large businesses a podium for the best webinar hosting.
b)It gives users the flexibility to join or host webinars from any tablet,laptop or mobile device.
c)Itempowers you to host a webinar for free for up to 100 participants. Or you can also upgrade to its premium plans which offerboth annual and monthly subscriptions for more participants and longer duration.
d)It allows you to host paid webinars for revenue growth.
e)It provides you with cross-platform chat,screen sharing,polls & survey as well as an ingenious online whiteboardthat aims to deliver a comprehensiveand interactive webinar experience.
f)It also supports scheduling,recording& playback,reporting features that respectivelyallow you to send reminders about an upcoming event,to share recordings efficientlyand to improve your future webinar performance.
Tip 2:Step-by-step Guide on How to Host Webinar
Step 1. Download ezTalks Webinar
Before you start using the service,you will have to download the latest version of ezTalks Webinar. Click the download buttonbelow to get easy access to ezTalks Download center. Install it on your Windows PC,Mac,or Android/iOS device and then launch it.

Step 2. Signup
Click"Sign Up" to registerfor your account. A page will pop up for you to fill in your email address and password. An emailwill be sent via the email address you provided.Open the corresponding email and then clickto activate the account.

Step 3. Start Hosting a Webinar
Get your camera,speaker and microphone ready. Log in andclick "Schedule a Webinar" to schedule your webinar or publish your instant webinar. Enter your personalized webinar roomto start to conduct a webinar. You can click the "Invite"buttontoattract more to join in via emails and ezTalks Contacts. Alternatively,you can just sharelinks and room's IDto others.
After hassle-free preparation for your webinar,you can rebrand your webinar platform if you like and use brilliant features to enrich your online presentation as you like when hosting a webinar.
Why Need to Host Webinars?
It is a fact that webinars rock! They are taking the various aspects of business like marketing by storm. They allow real-time audio and multi-cast video communication to occur even when the members come from different regions. This is mainly made possible via technologies such as TCP/IP. After knowing how to conduct a successful webinar,here are the main benefits that the webinar hosting brings: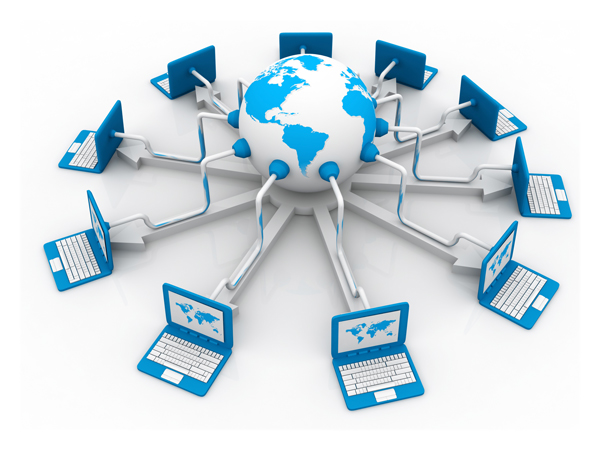 • Convenience.A webinar allows you to interact with customers,business colleagues and partners around the globe without traveling or having them leave their offices or homes.
• Offer Cost-Effective Solutions.Many cost-effective webinar solutions are available and some are even free.Those with a fee come with an assurance of more flexible features and benefits compared to the bugs and problems that come with free solutions.But the free version of ezTalks Webinar still delivers outstanding features,except for its 40-min duration.
• Help with Your Promotions.According to research,videos enhance people's understanding of the issues by over 70 percent. This basically means that having a live video explaining or demonstrating features of your product or service can have a significant effect on how your audience perceive your business.
• Interaction with Your Customers.Instead of guessing what other participants want,why don't you just ask them? When you present information in real time,you can also ask questions or seek clarifications on areas that interest them.
• Relationship Building.At the very least,a webinar allows you to hear and interact with your audience. This helps you build your relationship and credibility to your employees,customers as well as business partners much faster than through text and pre-built videos.
Bottom Line
The above tells you how to host a successful webinar. Webinars offer very effective solutions and definitely,there are many invaluable reasonsfor runningthem. Whether it is for training,sales or lead generation,a webinar will not only get the job done but done well!