Hold Group Video Conferencing with ezTalks
Globalization is no longer a dream but reality. People now don't need to confine themselves to their own cities or countries. Instead they go globally. People can start their business in different countries as they like,education centers can also spread all over the world. Cooperation can also be globally. Issues can be discussed and problems can be solved.
Communication between people belonging to different parts of the country or world has become a regular activity. International telephone call is not an effective way because it is too expensive and time costly. There must be a more convenient and effective way to do it.
Group video conferencing comes as an effective way when group discussion among departments or offices is concerned. By holding a live meeting in real-time,issues can be resolved,problems can be fixed and decisions can be achieved faster and more effective.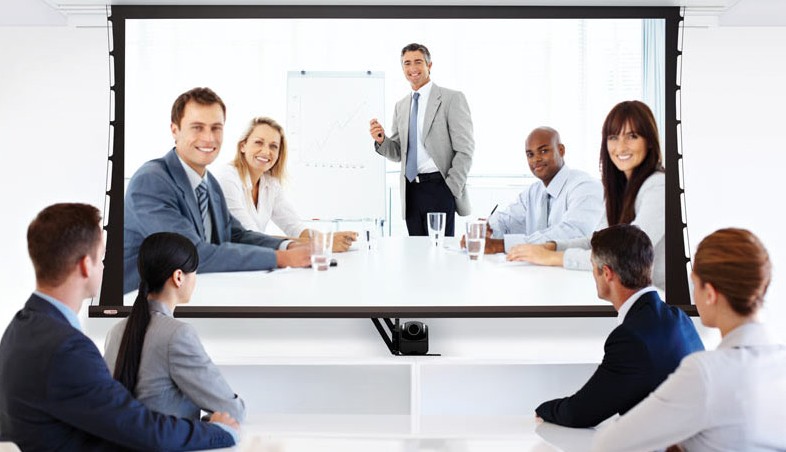 Group discussion among departments can be realized in real-time with the world's leading video chat software ezTalks,which enables attendees from anywhere to be present in a live meeting. Moreover,it also allows you to see each other in HD,freely share your files or screen and creating new whiteboard. The following lists 4 major features of ezTalks for your reference.
1.Multi-party Enabled. Unlike other video chat programs like Skype which only allows two people video chat at the same time,ezTalks group video chat program allows unlimited attendees to participant in a group discussion at the same. Just meet with up to 1000 people at one time over video.
2.Extended Reach. ezTalks video chat program offers you flexible ways to attend a real-time group discussion. With a good internet connection,you can either join the group discussion on the desktop,laptop or other mobile devices like Android and iOS phones and tablets etc. Join the discussion on the go.
3.Real-time Collaboration. Multiple real-time collaboration tools offered when you do group discussion withezTalks video chat software. During a group discussion,everyone can see each other clearly with HD video (up to 1080P),you can also communicate with any one you like by text message.
4.Sharing and Annotation. To make yourself understood by other group members during a group discussion,you can also share some files during the presentation and do necessary annotations and drawings with the powerful electric board. You can also show your screen and demonstrate remotely if needed.
In a word,ezTalks video chat software is extremely helpful for group members who live far away from each other to hold real-time live meeting for brainstorming,dealing with emergent issues,etc.