Five Online Conferencing Tools
Web conferencing has continuously grown popular in the last couple of years. Initially,these conferencing tools were only usable to the big firms as they were expensive and required exceptional expertise to install,use and maintain them. This has,however,changed enabling even startup companies to enjoy the vast benefits that come with online conferencing. The tools have allowed teams on the ground to work with their counterparts back in the office simultaneously. It has also improved the work-at-home programs making them more convenient to undertake while saving on costs at the same time. So,what are the best online conferencing tools recommended for you? The list is quite big,but we have saved you the hassle and come up with a shortlist of the best five. These include:
1. ezTalks Cloud Meeting
This is a cloud-based conferencing tool designed for both large and starting enterprises. It has a wide variety of features developed for smooth and efficient online conferences where participants can communicate and share documents and files regardless of where they are located. ezTalks Cloud Meeting comes with several packages to meet your specific needs. One of these packages is a free plan where you can access a vast but limited amount of features. Some of the features found in this tool's free program cannot be obtained for free in many other online conferencing tools. Generally,this tools allows you to record and save meetings which you can playback in future,they have group and private chat rooms,multi-channel communication,desktop sharing,collaborative whiteboard,scheduled and unplanned meetings etc. The participants limit ranges from 100 which is available in the free plan to 500 members in their premium package. ezTalks provides a safe and secured online conferencing platform with a highly collaborative workspace that your business needs.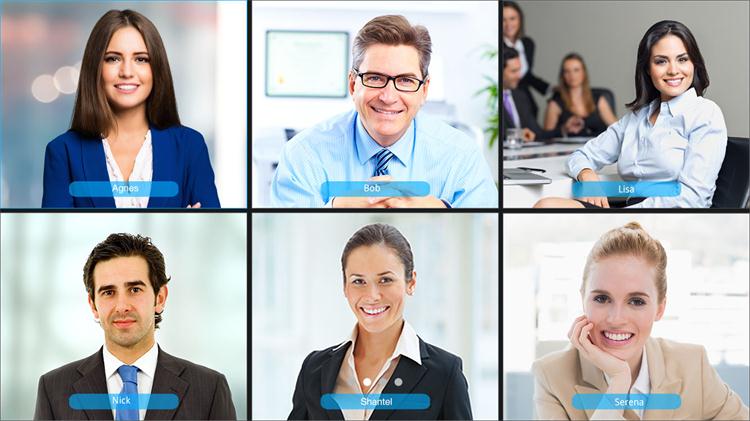 2. AnyMeeting
AnyMeeting is the other incredible online conferencing tool that lets you have up to 200 participants in a single meeting. The developers of this tool realized that one of the biggest challenges when it comes to the usage of these tools is the navigation and mastering of how to use them. To make it easier to use,they,therefore,made it a web-based software that only requires you to download a small extension before you start using it. Once you have successfully installed the extension,you can now go to their website and begin conducting online conferences to enjoy their features such as screen sharing,recording of meeting sessions,VoIP and Tracking features.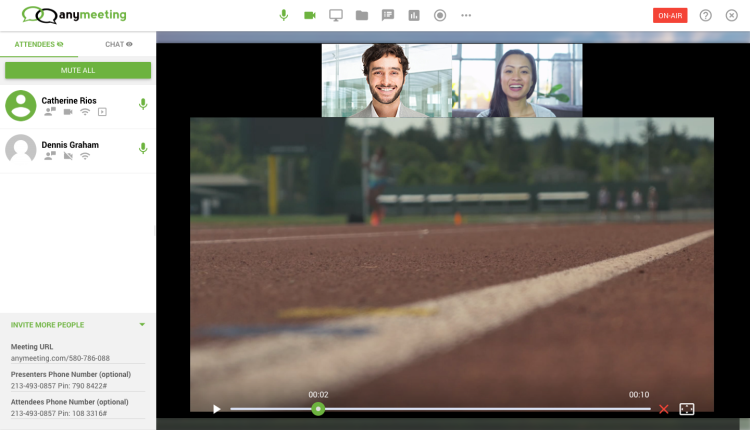 3. Buddy Meeting
Buddy Meeting an open source web conferencing tool,only needs you to have flash player installed on your PC for you to start hosting meetings. This tool has several features including action slides for both PDF and PowerPoint,screen sharing,video and audio chat. With such features and their High Definition displays you can always be guaranteed of high quality online meetings without any complications. The screen sharing feature is especially useful as it helps any member of the conference to display useful information from their PC to the rest of the team in the meeting. BuddyMeeting allows for online meetings of around 25 participants. This limit may be too little but it is still useful for small meetings composing of just the relevant team members.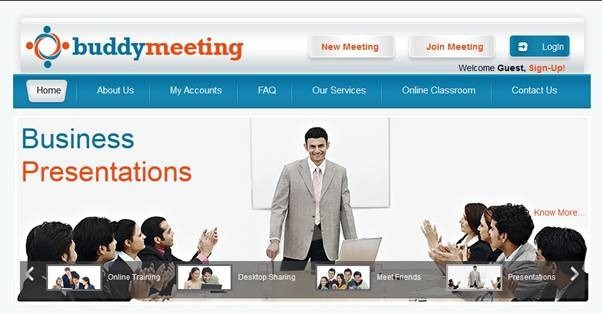 4. Mikogo
Mikogo joins ezTalks and other software as some of the best free web conferencing tools. If you have been unable to incorporate online conferencing in your business due to financial problems,then these tools offer you with an excellent solution. They facilitate online meetings with great features without charging you a thing. Mikogo,will let you host a meeting of 10 participants and record such sessions for future reference. During these meetings you can also decide who should take up the role of host or moderator. This means that you can have any member of the team hosting the meeting at any time and change them as frequently as you'd wish. You can,have each participant taking up this role when it's their turn to give a feedback or report of their progress and then pass it over to the next person. The tool has also been developed with screen sharing capability to make presentations easier. The ability to regulate the quality of the conferences you are hosting in this tool is very efficient in helping you to save on bandwidth.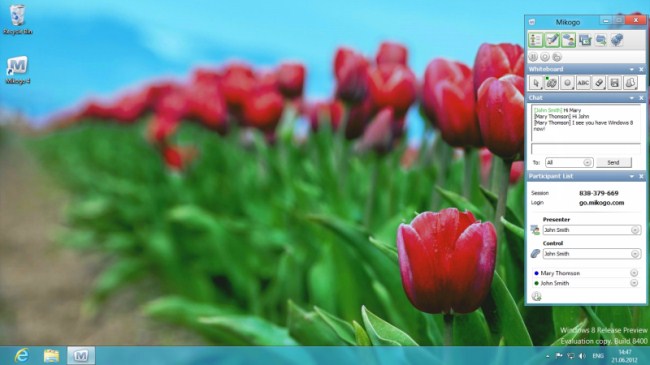 5. Vyew
Vyew is an online conferencing tool that boasts of an interactive interface that making online meetings more than just communication tools. It makes the whole experience feel lively and interactive for improved participation by all the members. One of the reasons why this tool is popular is its compatibility with a wide variety of operating systems. Vyew can be used by Linux,Mac,and Windows devices without any hitches. You can have a maximum of 10 people joining you in a meeting at a time. With this platform,you could also create and save conference rooms that also support online group collaboration. Vyew has a free version offering relatively good features and a low-cost version with a more aggressive performance.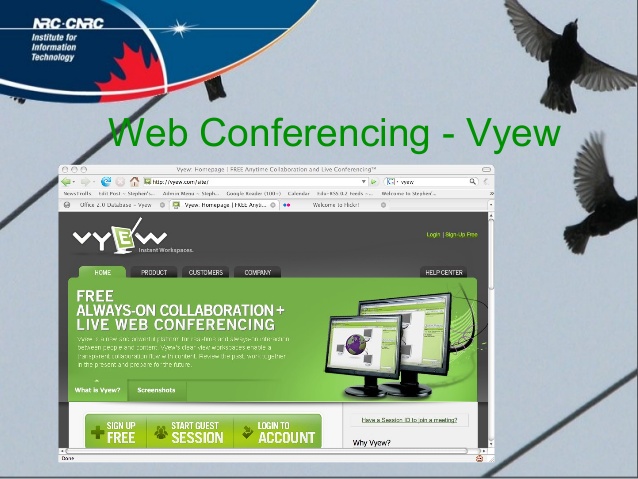 Conclusion
Technology changes rapidly and it's always up to us to play catch up,or we risk becoming obsolete. It's therefore,in your best interest to start utilizing these tools so as to enjoy their benefits and remain competitive in the market. Some of these tools such as eZTalks are free,and therefore,all you have to do is sign up,and you are ready to go.