Five Free Teleconference Services
In many businesses and companies as well as some of the smaller firms,teleconferencing services are a major aspect of doing business. This is because many companies having several branches in different geographical locations or when there is a meeting between several people in different locations.
Seminars,meetings and other large events involving people who are in different cities,countries and even states,are being held today with the help of free teleconference services rather than being in one venue. Teconferencing services for free providers are cropping the market to cater for the growing companies and individual teleconferencing needs. This piece is going to give you an overview of the 5 best free teleconference services.
1. eztalks Meetings
eztalks Meetings is another innovative free teleconferencing service for video teleconferencing. It delivers easy,professional online video teleconferencing services that make business and individual video collaboration easier than ever.What are some of the features of ezTalks Meetings? One of its features is high-definition videos and audios,innovative whiteboard,instant screen and content sharing,cross-platform chat,online meeting recording and playback,meeting arrangement and scheduling,control and management and the ability to host meetings on all electronics devices.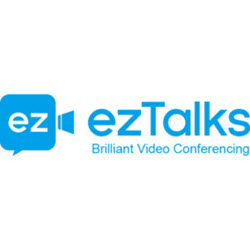 2. Freebridge
Freebridge is one of the most common free teleconferencing services. With it,you can be able to host 100+ people at ago,a number that is not most likely achievable in the near future. What are the main Freebridge teleconferencing applications? This free teleconferencing service is mostly used for legal depositions,board meetings,training or sales seminars or phone conferencing with employees.
Consider hosting free teleconferencing with Freebridge and see your business processes streamlined within a short duration of time. Increased productivity of your employees as well as flexibility in communicating vital information quickly,this way you will be able to save time and money with Freebridge teleconferencing services for free.

3. Free Conference Calling
When it comes to free teleconferencing services,Free Conferencing Calling is the first one that comes into your mind because its name is a great idea to the beginning. You're able to create conferencing calls for free for up to a thousand people,but the interesting feature of this service is the ability to get detailed reports about your conferencing call.
What are these additional features that make it more interesting? Well,something like the ability to host more than a thousand calls at ago is something exceptional. In your account dashboard,with Free Conference Calling you can get a detailed report about your conference calls. You find statistics are great,especially for employers who want to monitor a teleconference attendance.

4. Skype
This is another very popular free teleconferencing service. Who doesn't know Skype? It is one of the most secure programs,especially in terms of relating to the government policies.
What are the main Skype features? Well,it is certainly appealing when it comes to free voice calls,free Skype video calls,as well as free instant messaging. You're able to make a video call easily with about twenty-five participants.
Let's look at how to access video calling features with Skype. You can check on the "group calls page" to get more details about how you can make video calls using Skype.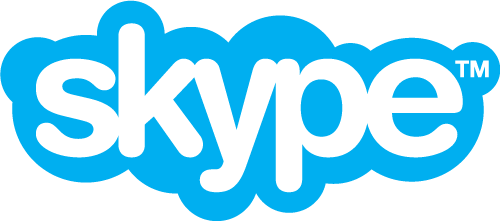 5. Onconference
Onconference is another free teleconference service that is toll-free. What are some of its features? People can access the services from Onconference from 100+ countries. It has a twenty-four hour support staff and an unconditional guarantee.
Do you need to make reservations? Well,with Onconference teleconferencing service,you do not need to make any reservations. You will receive your dedicated access codes and get started with the conferencing in 100+ different nations.
How many participants can be accommodated? You can host ninety-six participants anytime. It has a twenty-four support team when you want assistance.

To wrap up the loose ends,it is important to mention that the best free teleconference services can give a small business the image of a large company and it is one of the most effective ways to communicate with your clients and employees all over the world.