Video Conference vs Teleconference: What Are the Differences?
Video conferencing and teleconferencing are emerging technologies that have really transformed the way businesses operate today. While both terms can be used to describe the process of holding a conference via a video,there are significant differences that stand out between the two. The main distinction is in the equipment used in each platform and the channel through which people communicate. In the article below,we'll explore each of these two forms of communication and explain how one differs from the other.
Difference between Video Conference and Teleconference
When comparing video conference vs teleconference,there are many aspects that come into play. Each of the aspects can impact a business' communication setup positively or negatively. The following are the main aspects that differentiate between a video conference and teleconference: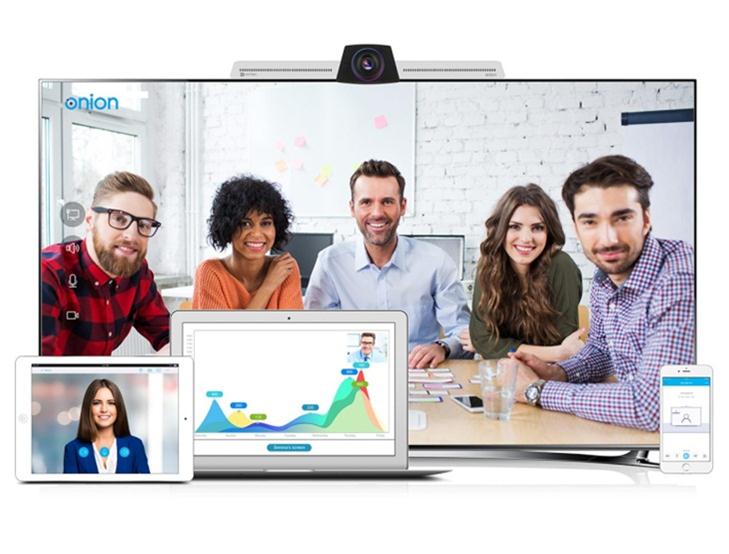 1. Communication Channels
A teleconference can be described as a telephone meeting that's held with a group of individuals between two or more locations. This mode of communication can also be referred to as telephone conferencing or audio conferencing. To establish a connection,the group might use telephones,radios,computers,telegraphs,internet and more.
On the other hand,video conference refers to a type of meeting where people in different locations can interact over a live video feed via computer networks. Participants may require a webcam,computer,internet and/or video conferencing software in order to connect.
2. Transmission of Data
In a teleconference system,people can communicate via voice-only or audio-video communication. That means if one uses the audio-only option to make a call,he or she cannot see the person making a presentation on the other end. Teleconferencing system may transmit data using a PBX (Private Branch exchange) system or VoIP (Voice over Internet Protocol). The advantage to this form of communication is that it consumes less bandwidth。
Video conferencing exclusively supports both video and audio transmissions. With that,attendees of a meeting are capable of seeing and hearing what other participants are saying in the live video. This form mode connection largely utilizes VoIP services and tends to be more bandwidth intensive.
3. Level of Interaction
With a teleconferencing system,people can interact either through an audio call or video call. One of the advantages that come with this mode of communication is flexibility. Participants don't need to have sophisticated equipment like webcams,webcams or servers. Everything is done via a phone. However,that limits the level to which participants in a meeting can interact. That's because a person cannot ready the body language of the person speaking from another location.
On the other hand,video conferencing allows people to communicate face-to-face on the screen in real-time. This gives participants the opportunity to understand what the presenter is saying,including the facial expression and body language. That can facilitate better communication and give participants deeper insight on the point of discussion.
4. Sharing Of Information
One of the main differences between teleconferencing and video conferencing lies in sharing of information. A teleconference system mostly limits the users to only audio-only or audio-video transmission. That means participants can only rely on those two modes of communication to express their ideas or thoughts.
However,video conferencing brings many data sharing options to the table. Apart from the two-way audio-video communication participants can share screens,applications and files. For instance,video conference systems like ezTalks Cloud Meeting come with interactive whiteboard that allow for sharing of files. Using this tool,participants can share a range of files including text,images,audio and video. With such a form of interaction,participants can understand a given concept or idea about a given topic or an idea related to a company project.
5. Attending or Joining Meetings
We already know that the traditional teleconferencing system mostly relies on telephone,radio and television. This means for one to enjoy a seamless teleconferencing experience,he or she must find a room that will not compromise conference phone or equipment. Essentially,it should be a room where there are no echoes,background sounds or any other thing that might cause disturbance. Hence it means all participants have to be confined in the boardroom,office or a quite room at home.
With video conferencing,joining the meeting can be done from anywhere and at any time. Cloud based video conferencing systems particularly allow users to attend meetings from their mobile devices. So long as the device is internet and camera enabled it's easier to participate in online meeting discussions. People can also connect through the traditional video conferencing systems that include webcams,LCD display,speakers and microphones. The best thing about these modes of video conferencing is that participants can enjoy full HD and crystal clear sound regardless of where they're connecting from. That makes joining meetings hassle-free.
6. Cost Implications
Teleconference systems utilize PBX systems and VoIP to connect between meeting participants. PBX system allows switching of calls to facilitate communication through a shared number. While the service might require users to subscribe before using,the overall cost incurred cannot be huge,considering it allows for calls only. The use of VoIP might consume a lot in terms of data and other related costs. That means using this option might lead to increased spending on hosting online audio or audio-video meetings.
Video conferencing allows users to connect via the traditional video conference system or cloud-based conference. With the traditional video conference,system users will require computers,webcams,display and speaker/microphones. Internet is also required to facilitate communications. Using this form of communication means a business has to heavily invest in robust conferencing equipment and/or software.
However,with cloud-based video conferencing,people can connect without the need to use sophisticated conferencing equipment. All users need to do is sign up to the platform and they'll be ready to connect from anywhere using any device. That eliminates the need to spend more money on acquiring the necessary equipment for each office. Hence a business adopting this mode of video conferencing can really save a lot on communication and team collaboration costs.
Conclusion
Before adopting any of these forms of conferencing,it's important to weigh between their advantages and drawbacks. Choosing between teleconference and video conference systems can be quite a challenge. But the aim of any business should be to find a viable conferencing system that will offer reliable communication channels at affordable costs. An ideal system should have more convenient access,flexible data sharing and friendly interaction options. Striking a balance between these aspects will drive facilitate greater collaboration,drive performance and inspire growth in the long run.