Big Update of ezTalks for Windows Version 3.4.6
ezTalks has published a new version for the Windows app,which is version 3.4.6. The new update brings lots of new features and bugs fixed which makes the Windows app more powerful and user-friendly.
Highlights of the new version forWindows:
1. Allow screen sharing and recording on displays with up to 4K resolution.ezTalks Windows app has added the feature of sharing screen and recording on a computer with more than 1080p resolution.You can even share screen and record on displays with up to 4K resolution.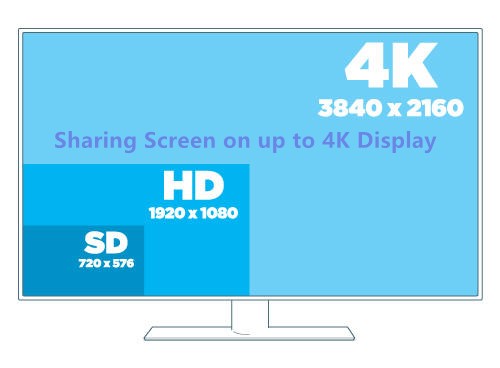 2.The high DPI issue has been fixed that participants can only see a part of the sharing screen or the sharing screen only shows on 1/4 part of the display.The old Windows app had an issue that the participants cannot see the whole sharing screen or the sharing screen is quite small. The new version has completely fixed the issue.3. Fixed the issue that the language of the app interface cannot be changed to be English.On some non-English computers,the ezTalks app shows Chinese or scrambled code and cannot be changed into English. The new version 3.4.6 has fixed all the above issues.Download the app and enjoy the new feature now!