Best 6 GoToWebinar Alternatives in 2019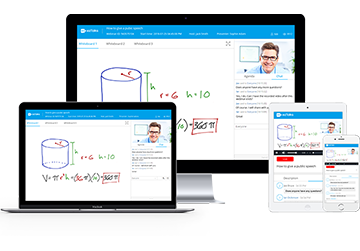 Best GoToWebinar Alternative
Free for up to 100 ParticipantsFluent HD Video/Audio QualityScreen Sharing and WhiteboardPolls,Survey and RecordingRebranding and Paid WebinarsSign Up Free NowWebinars enable you to host a live event and achieve effective communication anytime. Citrix has long been a player in the webinar industry with their GoToWebinar which provides reliable services. However,according to GoToWebinar reviews,technical issues do sometimes occur leading to the loss of information and time. Its 128-bit encryption for protecting the webinars in progress is not sufficient for those strict in confidentiality. Besides,GoToWebinar pricing plan is pretty costly.If you want to evade frustrating issues mentioned above and get the job done more smoothly when hosting a webinar,here are the best 6 GoToWebinar alternatives in 2019.
1. ezTalks Webinar
ezTalks Webinaris one of the best webinarsolutions thatare available on the market today.It stands out among the GoToWebinar alternatives for its amazing capabilities.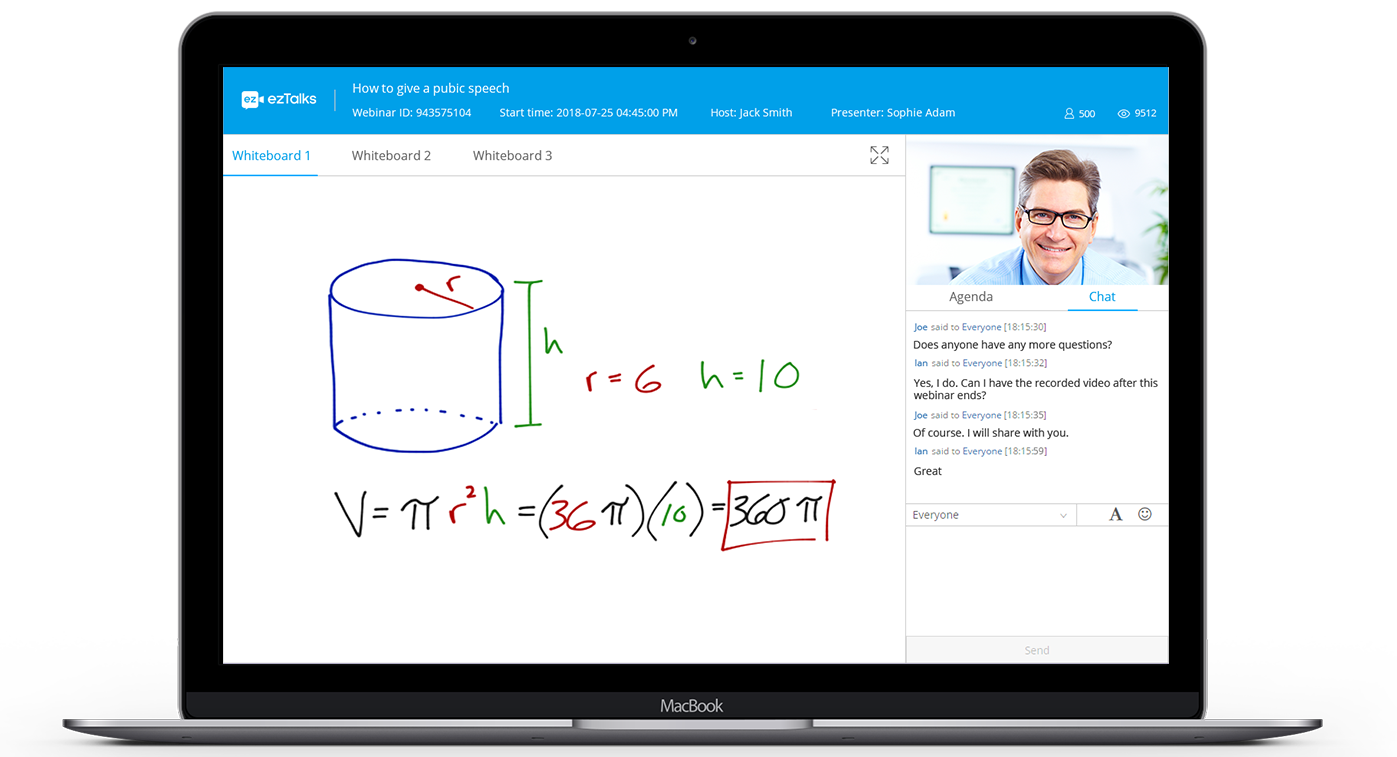 ★ Easy Preparation
a) Webinar can work on various operating systems such as Windows,Mac,Android,and iOS;
b)It allows you to invite up to 100 participants and 10,000 audiences in a webinar for free via links,emails and ezTalks Contacts after scheduling your webinar in seconds;
c)It is feasible to rebrand your webinar platform and design your waiting room with uploaded logo and theme picture as well as important information;
d)It enables you to set your webinar as a paid webinar via secure PayPal integration to monetize your knowledge.
★ Continuous Collaboration
a)ezTalks offers ultra-clear video and audio quality for seamless communication with your audience with ease;
b)Screen sharing allows you to demonstrate or control remotely processes on running programs and remote participants to view your desktop;
c)It is possible to make notes and illustrate your webinar content using its built-in whiteboard;
d)The action to conduct a single-choice or multiple-choice poll/questionnaire helps to get insights into your audience's needs,wants and opinions;
e)Text chat is an easy and quick way for private or public conversation,boosting ideas & comments sharing and feedback collecting.
★ Awesome Production
a)Recording feature empowers you to capture your virtual event with one click. It gives you the freedom to share recordings via email,social media and website while your audience can review material at their convenience online.
b)All the webinar presentation will be secured with Advanced Encryption Standard (AES) 256-bit algorithm;
c)ezTalks Webinar helps you get the most benefits from your webinars by analyzing the statistics and reports to derive useful predictions and trends,which aims to improve your performance and content.

For its attractively affordable pricing plans and ease of use,ezTalks Webinar is admittedly a powerful GoToWebinar competitor!
2. OnWebinar
OnWebinar has been here for a long time,thus it is crafted to make sure that you always have a good web conferencing experience. From live tutorials remotely to webinars to virtual conferences to conference calls,there is so much this software has to offer. The website has presented "user guide","faq" and "support" options to make sure you can fully understand how to use this software properly.
With OnWebinar there is also the option to collaborate with the participants which is a great advantage. You can enjoy the ease of scheduling and hosting webinars,file sharing,boasting whiteboard and also slideshow presentations. Besides,you have also been provided the option to install widgets which again comes with many different services and features needed to make web conferencing successful and safe. The best thing about this software is that it is a free platform.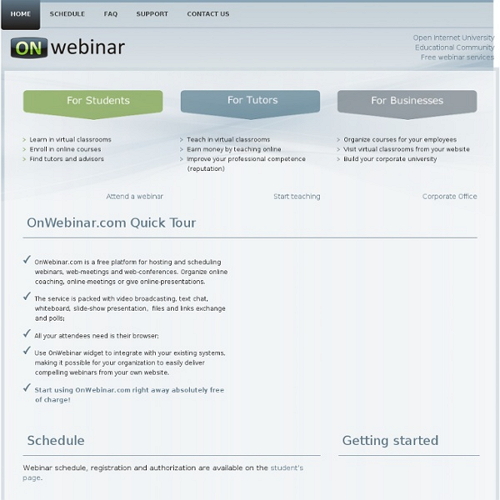 3. TeamViewer
The reason why TeamViewer happens to be a great GoToWebinar alternative is for the feature of accessing any computer remotely. So,this very feature allows you to meet the participants of the onlinewebinar through any process and/or task in real time. With this software,you can invite up to 25 different participants and it won't matter if these participants are using both Windows and Mac. Besides,with this software,there are also the advantages of VoIP and webcam features which are crafted by the developers especially for webinars and web conferencing.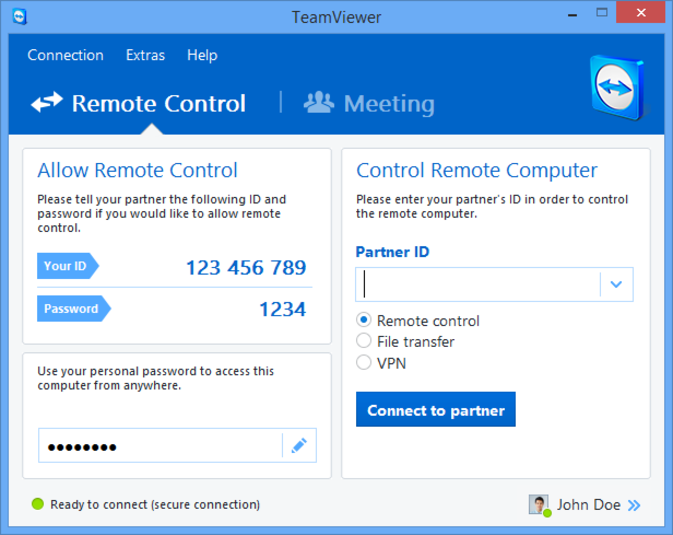 4. Zoom Webinar
This alternative for GoToWebinar worksfor proving the best video webinar quality without any hassle. Some of the key features of ZoomWebinar are screen sharingoptions directly from yourdevice,availability for both view-only webinar attendees or interactive participants andreal-time whiteboard collaboration.
With it,you can also share photos,Dropbox/Box files and websites including apps via iOS AirPlay. There is also the option of group texting and sharing of files and images from desktop or mobile. It alsoallows to co-annotate during screen sharing.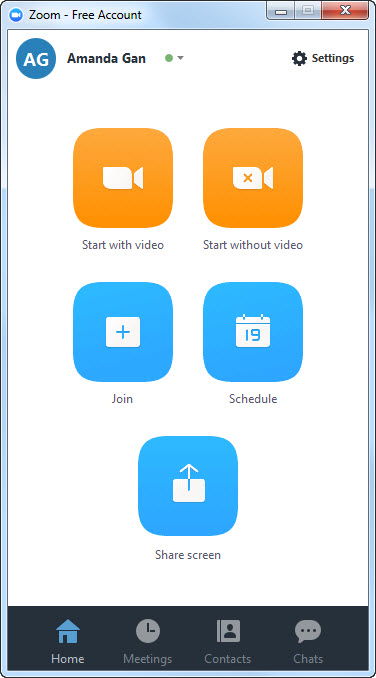 5. ReadyTalk
With this alternative to GoToWebinar,you can have up to 3000 participants per webinar. ReadyTalk can integrate with different software products like Marketo,Salesforce,Pardot,HubSpot,Eloqua,PR Newswire,Kapost and ExactTarget. So,you have a lot of options to conduct the conference as per his requirements.
Besides,ReadyTalk also provided the option of accessing to their API which will allow you to create their very own customized integration. Beside the basic advantages,with this software you can also enjoy 24/7 customer support,automated email reminders,unlimited recording and post webinar follow-ups.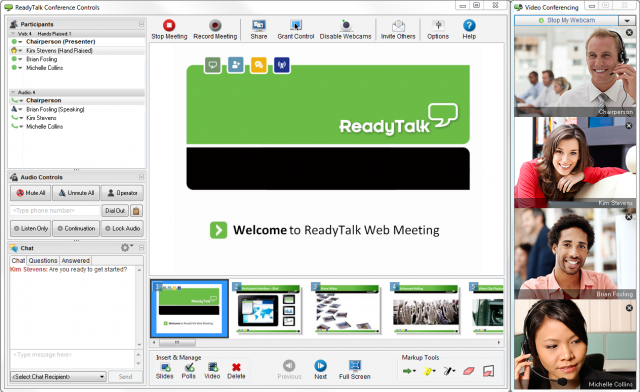 6. AnyMeeting
This alternative to GoToWebinar is especially crafted for small business. With this one,you can enjoy web conferencing,audio conferencing,video conferencing and webinar services among others. AnyMeeting offers a large number of advantageous features which makes the conducting online seminar an easy and safe task.
It provides the ability to invite around 200 participants,which is quite impressive. Some of these offered services include customized registration form,webinar sharing and webinar recording,presentation sharing options and also follow-up emails. This software also provides the option to sell webinar tickets through PayPal integration. Besides,there are also features like Facebook and Twitter integrations and audience polling.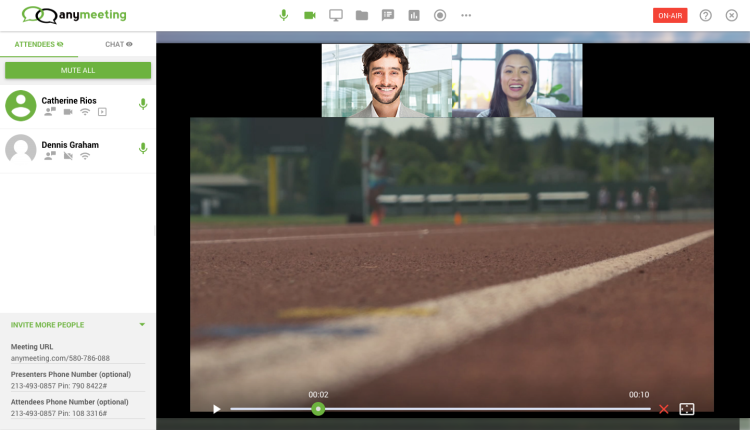 These were the best 6 alternatives to GoToWebinar that can do a better job and provide a much better online webinar experience. Why not choose a suitable one and give it a shot?