Best 5 Virtual Team Software
You might one of those persons who hold a big team that scattered around the world. Or you want to manage a small team for different activities like frequent meetings,conference calls,etc,then virtual team software is the best option for you to try. Here is the list of top five best virtual software available in the market that offers numerous features.
1. ezTalks Cloud Meeting
The leading virtual team software in the industry at present is ezTalks Cloud Meeting. This software offers you a numerous number of benefits for free. Through this easy to use software,you can communicate and attend any meeting or conference with your team members in the easiest way. So,creating and managing a virtual team is very easy with this software. ezTalks Cloud Meeting provides you with a lot of benefits as follows.• HD video calling and simultaneous communication are possible with ezTalks Cloud Meeting.
• You can record your session for the future use and training purposes.
• Easily share screens with the team members for better interaction.
• You can schedule online meetings with a reminder to your team mates.
• You have the access to various tools like instant messaging,remote control,online whiteboard tool,etc to manage and coordinate during the team meeting.
• No matter what device you use,ezTalks Cloud Meeting supports all the OS like iOS,Android,Macintosh OS X and Windows.
• Allow you to add up to 500 team members in your conference or meeting which you can't even imagine in any other virtual team software.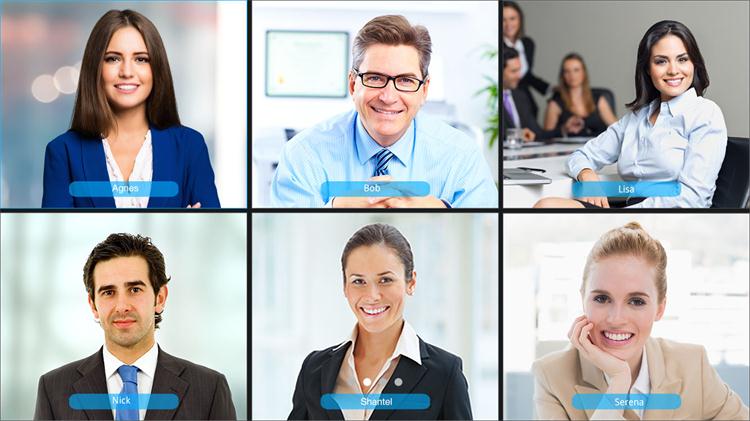 2. Slack
Slack is highly popular instant messaging and virtual team software which is used in several organizations for building and searching teams and companies. This software allows the virtual team members to share files,share screens,messaging in private,attaching an image in chat,etc. From Slack,you can have the full control over the private and group conversations. You can add "@" to reply any of the specific members of the group.
This virtual team software is free for an unlimited number of users,but unlike ezTalks Cloud Meeting,you can only keep 10,000 messages in the archive. For saving more messages,you need to subscribe to its paid plans.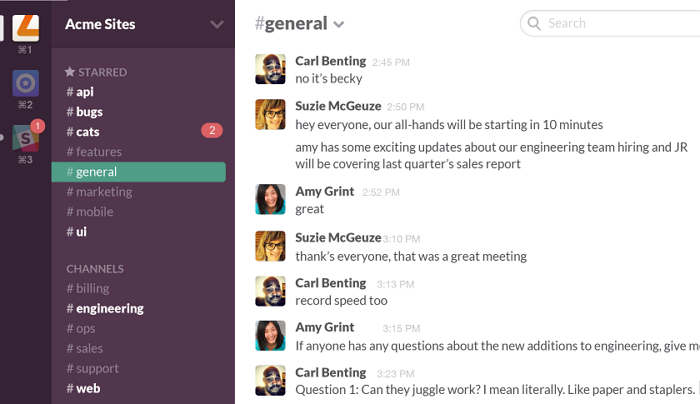 3. Google Hangouts
Google Hangouts is developed and distributed by Google. Thus,it's very popular and famous around the world. You can join or host any meeting instantly. However,unlike ezTalks Cloud Meeting,you can add only up to 10 team members in your virtual team. So,this virtual team management software is very useful for a small team to manage. This software supports all the iOS,Windows and Android devices. You just need to sign in with your Google account and you are all set to create your virtual team. You can manage the team with voice and video conferences.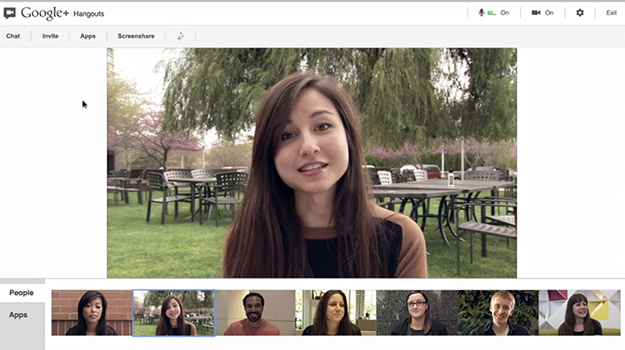 4. Skype
At this time,Skype is a very popular and default software to manage virtual teams under big organizations. This is free virtual team collaboration software which allows the team members to connect with the virtual team via voice and Skype video conference calls. Unlike ezTalks Cloud Meeting,Skype offers the screen sharing option on its premium membership plans only. Skype also offers a dial in number to connect with the world at a very reasonable price.
Skype is also available for all the devices with different OS. This virtual team software offers a lot of features for free,but to get the entire advanced feature,you need to subscribe to its paid plan.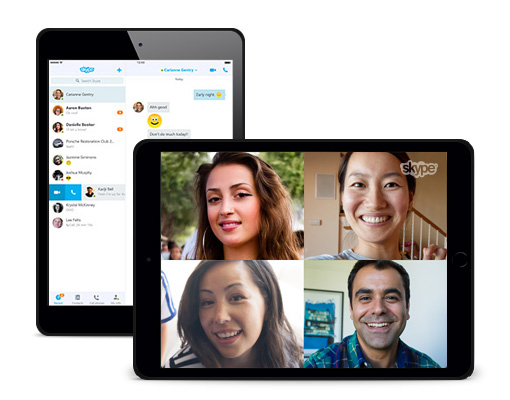 5. Basecamp
For any big organization with different divisions,projects,sectors and departments,you can go with Basecamp. Basecamp offers business class features. You can set deadlines for the different departments and virtual team members. Displaying announcements,message boards,document folder options are also available with this virtual team software. Unlike ezTalks Cloud Meeting,this software is not free. You have to subscribe to its paid plans.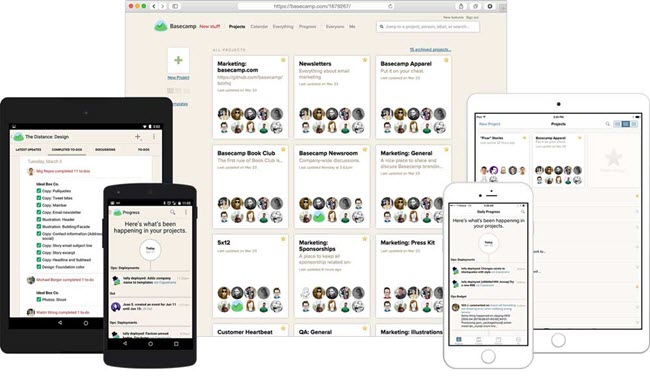 So,these are the best virtual team software till date. While each of these software offers a lot of benefits at their own places,but ezTalks Cloud Meeting certainly gain a leap in this comparison for its vast offering without any investment.