3 Must-have Video Conferencing Software for Mac OS
You're a Mac user and looking for video conferencing software so as to connect in real time with coworkers who live or work in different locations? You come to the right place. In this article,we're going to share you with a list of five video conferencing software for Mac OS. Go on reading it and find a reliable one.
1. FaceTime on Mac
2. ezTalks Meetings
3. Fuze Meeting
1. FaceTime on Mac
When it comes to Mac video conferencing software,Facetime is likely to be the first one that flashes in your mind. As a self-developed Apple product,Facetime makes it super easy to have an HD video communication with friends,family and colleagues who have supported Apple devices,including Mac,iPhone and iPad. It's easy to get started. Simply sign in with your Apple ID and use the contacts existing in your Address book,then you can start using Facetime on Mac. Unlike Skype offers a group video conference,FaceTime specializes in one-on-one video conference. If you just want to connect with one person at a time,FaceTime for Mac is not a bad choice.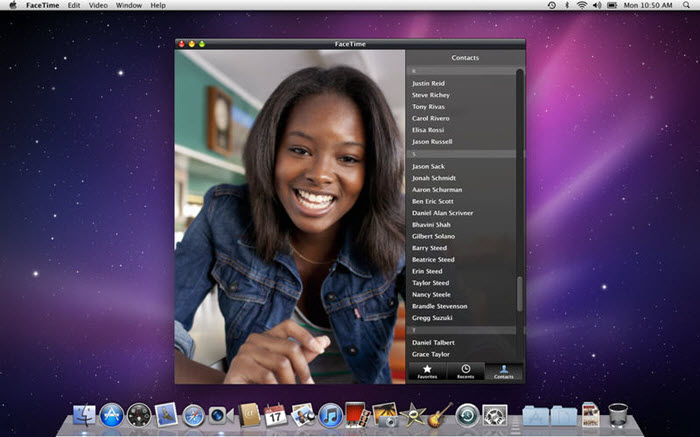 2. ezTalks Meetings
ezTalks Meetings is a best video conferencing software for Mac. It offers you a free plan and paid plans to satisfy your different video conference needs. Its free plan gives you the power to host or attend up to 100-participant HD video chat for Mac every forty minutes for unlimited times. Its paid plans differ from pricing according to the number of participants and service life. If you frequently connect with more than 100 colleagues and customers all around the globe,you can upgrade to its paid plan. ezTalks Meetings delivers video conference with HD video and HD voice.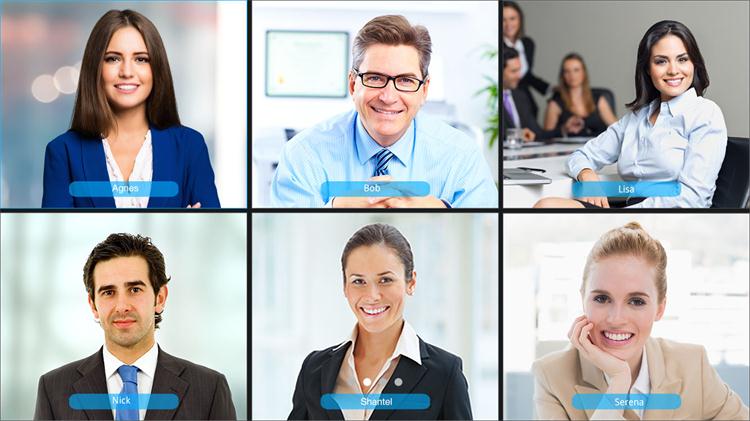 Moreover,it enables you to do more things like desktop & application sharing,whiteboard displaying,private and group texting,user management,admin feature controls and more. Simply put,ezTalks Meetings works perfectly in video conference on Mac as long as you experience it.

3. Fuze Meeting
Fuze Meeting is professional video conferencing software for Mac OS,which always focuses on business communication,video conferencing,collaboration and messaging. With its help,you're allowed to carry out a high-definition video conference from your Mac. Your colleagues and customers are able to attend the video conferencing from their iPhone,iPad or Mac anytime and anywhere. It's featured in powerful content sharing,including PowerPoint,Word documents,PDFs,images and videos. In the course of video conferencing,you can easily make anyone to be the presenter for sharing content,and mute the others to ensure the good conference environment. To avoid missing anything important of the video conference,you can record and store the whole or part video conference in your Fuze storage locker for reviewing and sharing later.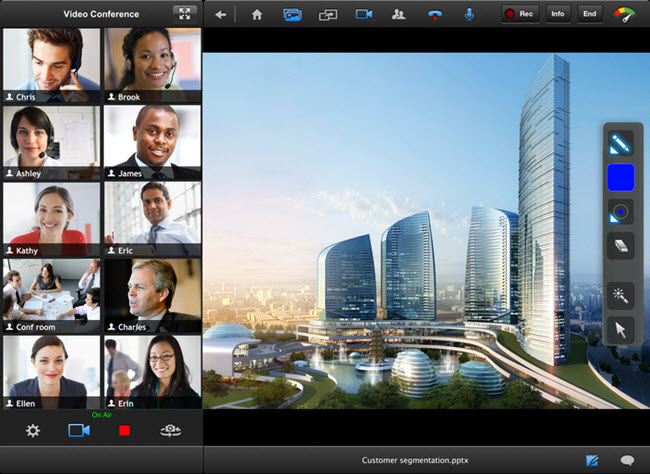 You Might Be Interested in
• 5 Best Video Conferencing Software of 2017
• Top HD Video Conferencing Comparison 2017
• 5 Must-Have Apps for Video Conferencing on Android Phone