Benefits of Cloud Video Conferencing for Small and Medium Enterprises
In recent years,small and medium-sized enterprise market is increasingly becoming mature,but the fact reflects that they have a lower level adoption of video conferencing technology. The latest data show that small and medium-sized enterprises spend about 30% of their time attending various kinds of meetings every year. One way to resolve this problem is to utilize cloud video conferencing tool like ezTalks Meetings instead,which saves your time and makes your life easier. Now,we are going to tell you more benefits of cloud video conferencing in details.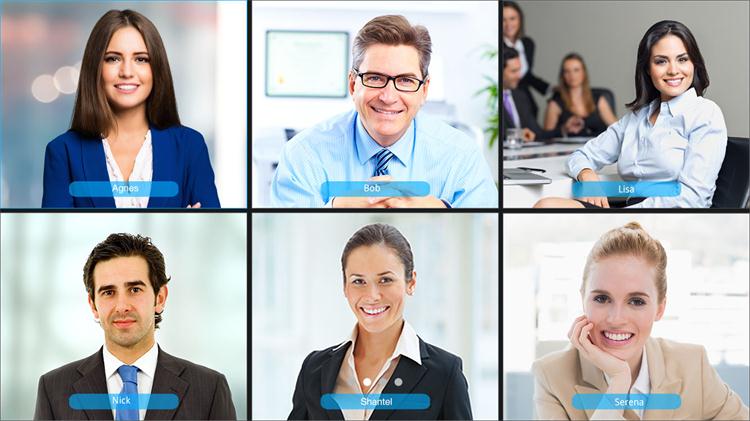 1. Cloud video conferencing can save costs for enterprises.
One of the biggest benefits of cloud-based video conferencing is that it can save a lot of expenses for small and medium-sized enterprises. With all kinds of video conference systems,through the whole platform coverage and fluent mobile devices,video conferencing provide seamless communication channels. On one hand,it can better help companies no longer spend much time on remote business meetings. Video conferencing removes the location limitations,and makes you easily communicate with remote customers anytime,anywhere. For sales and training work,you can keep in touch with remote expert without expensive trip,and also won't miss any meetings. If you want to move office or you have employees telecommuting,video collaboration can help you save office space,expensive of recruitment and retraining costs again. On the other hand,travel is no longer the bottleneck. You can use the video conference solution to let everyone keep unobstructed communication,which not only greatly reduces the operation cost of the enterprise,but also improves the communication efficiency.
2. Cloud video conferencing can speed up the decision and increase productivity.
Another benefit of cloud video conferencing services is that it can speed up the decision,the quickest way to achieve higher productivity. During the video meetings,face to face communication is helpful to better understand each other and thus speed up decision-making of the meeting. Video conference can allow participants to make eye contacts,increasing the level of accuracy and attention of the meeting. Thus it will be more easily to put forward topics to discuss in the meeting and improve efficiency as well.
3. Cloud video conferencing can make working environmental-friendly.
Cloud video conferencing can make working be more environmental,more human and pleasant. The cloud video conferencing can eliminate the time and space restrictions,realizing the remote communication anytime and anywhere. Now we can say goodbye to the cumbersome traditional conference mode. With the advanced video conferencing technologies,the sound and video image can be transmitted over the Internet,so as to achieve the purpose of efficient interaction of remote information,making business travel become unnecessary. Excessive frequent travel can let staff feel down and increase the enterprise spending as well. Video meeting is a very good way to solve the problem,let employees really do a good work/life balance. Then they will have more passion into work and thus create more value for the company. No travel means no contamination to environment. In this way,cloud video conferencing is environmental-friendly,which becomes another great advantage.
4. Cloud video conferencing can promote internal and external relationships.
Using cloud video conferencing can promote the company's internal and external relationships. For example,without leaving the office,you can easily have a more convenient and frequent contact with your colleagues,partners,suppliers and customers. In the process of video conference,participants can see each person's facial expressions and body language. This makes the meeting more personal,and can help users and partners create a more trusting relationship with each other.
Video conferencing has gain intensive popularity for small and medium-sized enterprises,and the newest trends of it is to put video conferencing in the cloud. The above are just a few benefits and advantages of cloud-based video conferencing,and of course,there are much more beyond this. After you deploy such a useful communication tool from ezTalks Meetings,you will gradually get more benefits from it.