A Guide to Audio Web Conferencing Services
Web and audio conference services are defined as real-time communication sessions over the internet between users residing in different locations. While voice and conferencing systems typically support several endpoints communicating,the communication sessions usually involve one-to-one meetings.
Audio web conferencing market has become a huge success. Businesses have started to heavily rely on this modern form of communication. In the market for web and audio conferencing solutions,there are a number of reputable service providers. We will cover in this article the top 5 options for audio web conferencing available today to the users.
Mitel
The Mitel audio and web conferencing is a cost-effective and simple solution that supports up to 200 audio and web conferencing ports. The system combines the benefits of intuitive,easy-to-use audio and web conferencing facilities with a feature-rich solution.The Mitel audio web conferencing connects people together simply and quickly,no matter their location. Users can enhance a meeting or conference call through the use of chat,video,presentations and shared documents.The Mitel audio and web conferencing system has no special event connection costs,no limitation to the number of conferencing hosts and no expensive add-ons,unlike many hosted conferencing offerings. Among the many benefits of choosing Mitel over traditional outsourced conferencing services are included ease of use,improved management and control,and the fact that it is virtually free to run and maintain. This also makes it a solution that provides a great ROI for any company size.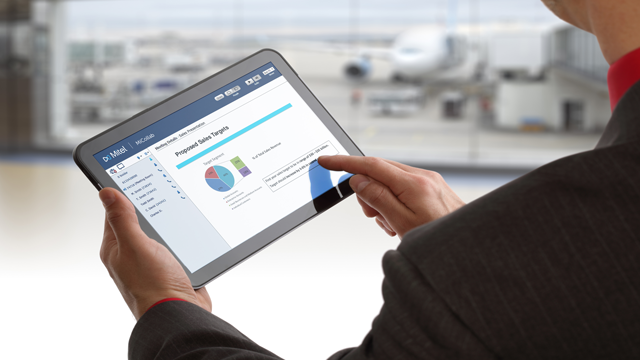 ezTalks
ezTalks is an audio web conference provider that offers an easy to use solution. ezTalks audio and web conference system enables users to host unlimited video conferencing in high-definition. Up to 100 users per meeting can participate in an ezTalks voice and web conferencing session for free.
ezTalks solutions come integrated with audio conferencing,HD video conferencing,live broadcasting,content sharing,screen sharing,remote control features and many more. ezTalks voice and web conferencing solution can be applied to community,training,education,government,law,healthcare,finance,enterprise,military,and other various industries for online training,teaching,meeting,and webinars.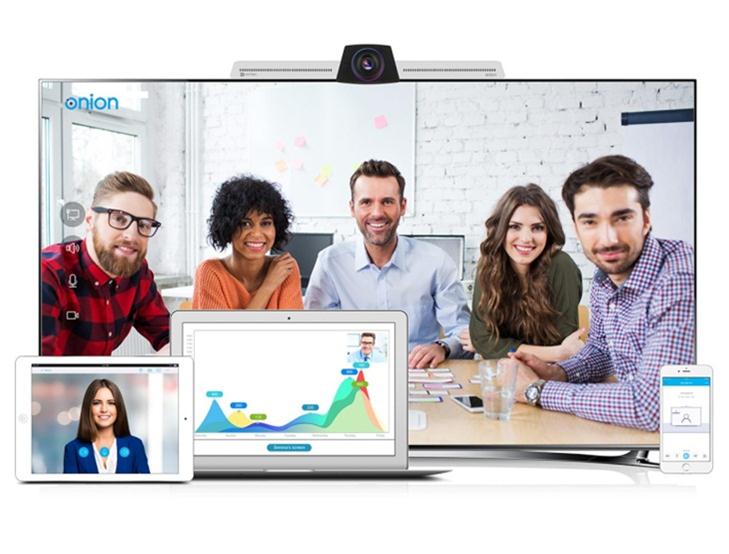 ClickMeeting
ClickMeeting web and audio conferencing services offer several plans. The basic plan starts at $25 per month,providing support for 25 meeting participants. The company also offers a free 30-day. In order to sign up,you first have to choose a page name that will become part of your custom URL for conference meetings. After providing personal details such as your name and email address,your account can be activated by pairing it with Facebook or via email.
The ClickMeeting audio and web conferencing software comes with an intuitive and user friendly interface that is easy to navigate. When setting up a meeting,the non-cluttered interface guides you step by step. You can see the various events from your account panel,as well as statistics such as attendee numbers,meeting length,and more. The web audio conferencing application don't provide you the option to choose a personalized dial-in number,but you can select a number from a list provided.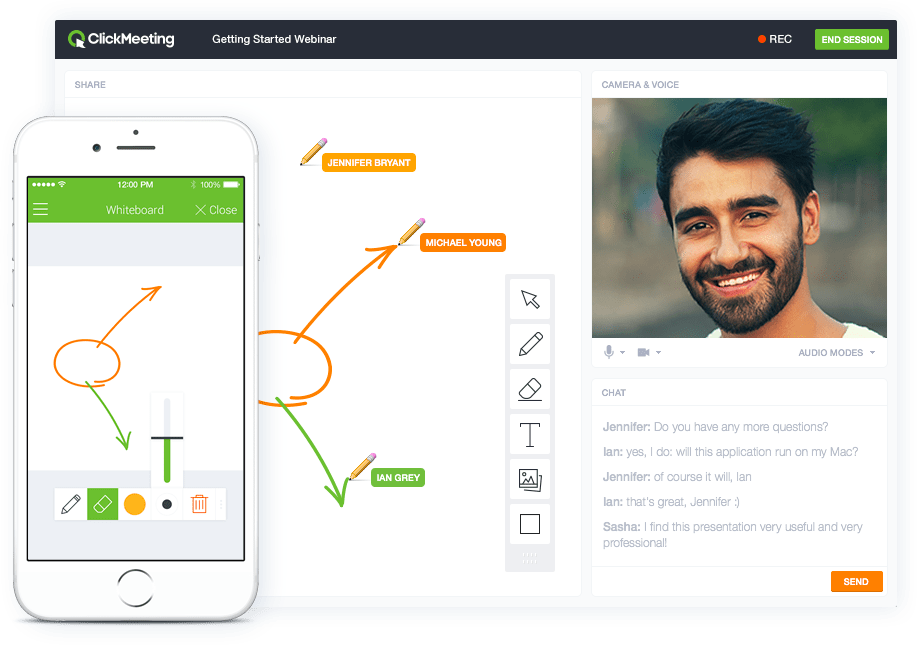 Zoom
With around 65,000 clients worldwide,Zoom is another big player in the industry of audio web conferencing. This audio and web conference provider offers a free plan for that offers a significant advantage to small and medium companies as well as to new startups.
Zoom web and audio conferencing solution allows unlimited one-to-one meetings,up to 50 users,and an unlimited number of sessions. The only restriction is that each meeting session is limited to a maximum of 40 minutes of time. Zoom audio web conferencing services also offer paid plans. Depending on the features needed,the paid plans range from $9.99 or $49.99 per user.
TrueConf
TrueConf is one of the top web and audio conferencing systems available on the market today. The TrueConf server is used by 5000 companies around the world. The TrueConf web based audio conferencing system is specially designed for the needs of corporate networks as it offers a cross-platform client application,as well as Ultra HD video conferencing.
These are very convenient collaboration tools for the enterprise environment. Another useful feature of the TrueConf audio and web conference system is the fact that it offers an Address Book with photos and status. All these features are for free and the system has a very flexible administration.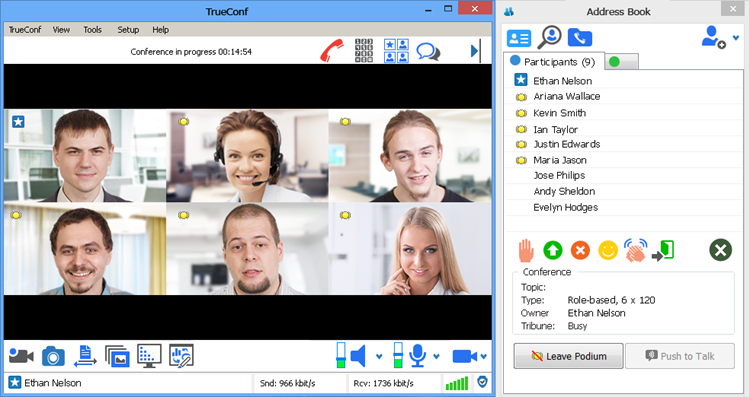 Web and audio conferencing services tend to offer more than just interactions. The best in class services allow users to remotely access one another's desktops,share their screens,exchange files,chat via text,broadcast live conferences,and communicate via digital whiteboards.