An Insight into 6 Best Mobile Collaboration Apps
Arguably,mobile device collaboration applications are taking the business world by storm,and it is no secret that these apps are helping companies all over to boost productivity,maximize profit and streamline their operations. However,with today's increasing changes in the business and the growing competition,mobile collaboration apps are increasingly becoming popular by the day. Here are the six best mobile collaboration apps in the market today.
1. ezTalks Meetings
ezTalks Meetings is arguably among the best mobile collaboration software that has made video communication easier. This app allows you to hold meetings with your colleagues who are in different offices,and you can discuss projects with your customers without meeting physically. It comes with incredible features that have been integrated meticulously to meet all your business needs.First and foremost,it comes with companies meeting facilities which give you fast access to meetings. You can send a meeting invitation to your customers and they can effortlessly log in the session using a browser without having to register. This is important for new clients who want to join meetings with you,but they are not interested in installing any software or registering accounts.Besides,it offers fantastic audio quality and super HD video to make online meetings exciting. Finally,the screen sharing feature is important when it comes to presenting ideas to your customer base. It saves time and enhances the productivity of the company.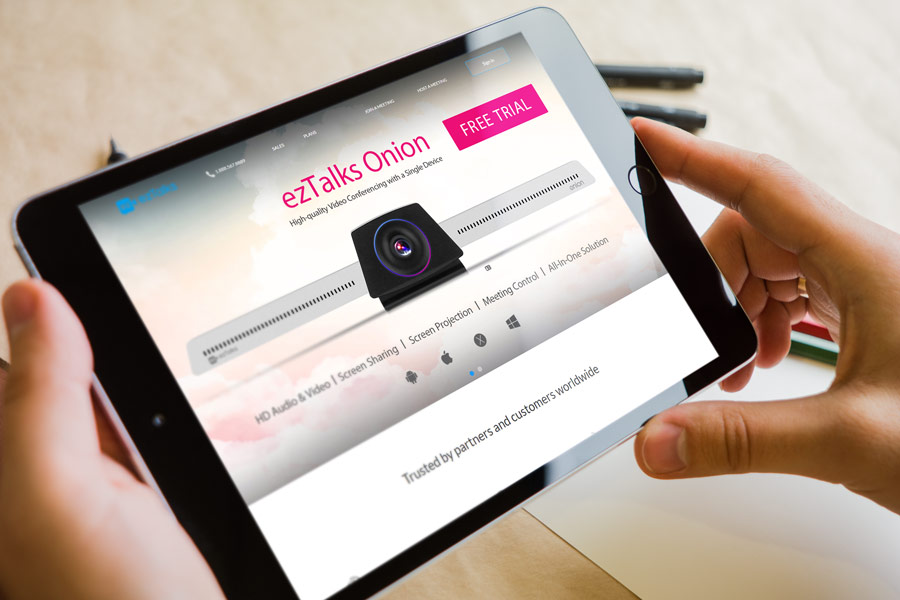 2. Wrike
This is a mobile collaboration tool that was designed to make your operations easier,faster and efficient. Wrike is flexible,and it allows your business's multifunctional groups to work together and have things executed more efficiently in one place. It aims at tracking the progress of your work over a given period of time.
Needless to say,this collaboration app for mobile platforms has become the best project management software for many companies such as Google,EA Sports,Adobe,and many others. It brings you the best collaboration features onto your Android devices. Users of this tool can immediately jumpstart tasks,schedule tasks on an interactive Gantt chart,and collaborative projects in real time,allowing you to increase productivity.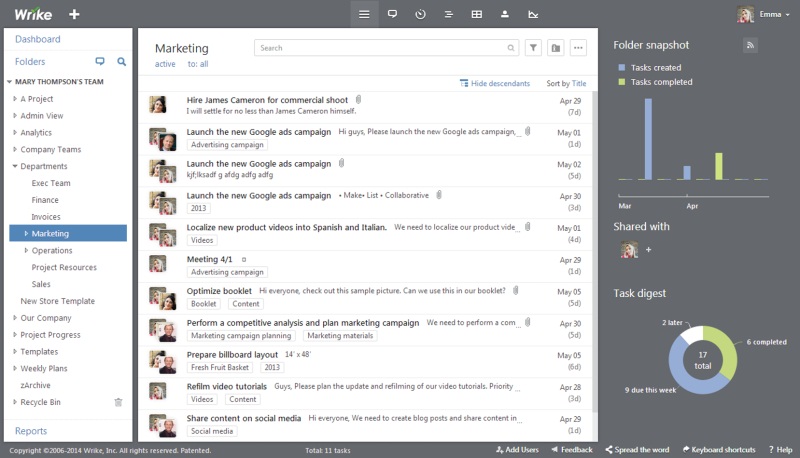 3. ProWorkflow
This is another mobile collaboration software that comes in handy to lessen the workload of your business by helping you to manage projects online. It primarily focuses on visibility as well as a collaboration that allows your employees to collaborate seamlessly. What makes ProWorkflow so spectacular is the fact that it comes with scalable features that can fit the requirements of large,medium,as well as small enterprises. Its mobile site version is compatible with Android,Blackberry smartphones,tablets and iOS devices.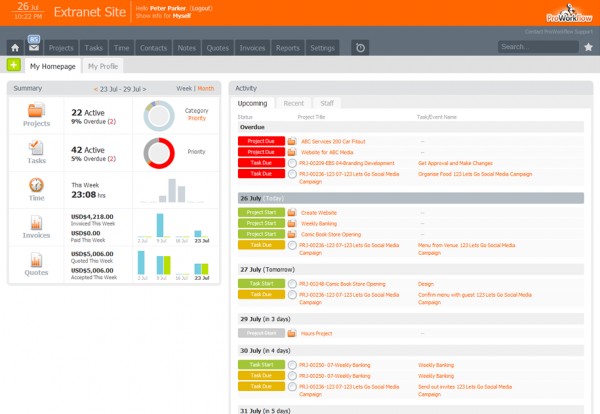 4. LiquidPlanner
LiquidPlanner is a revolutionary collaboration management software that is changing the way businesses operate. It is flexible and can fit all systems. Moreover,it comes with specific features for IT teams,professional services,development teams and project managers. It allows you to do planning for your business and it also features agile options that accommodate any future changes. Besides,it features resource management,time tracking and client portals that are helpful to companies that want to keep tab of their customers.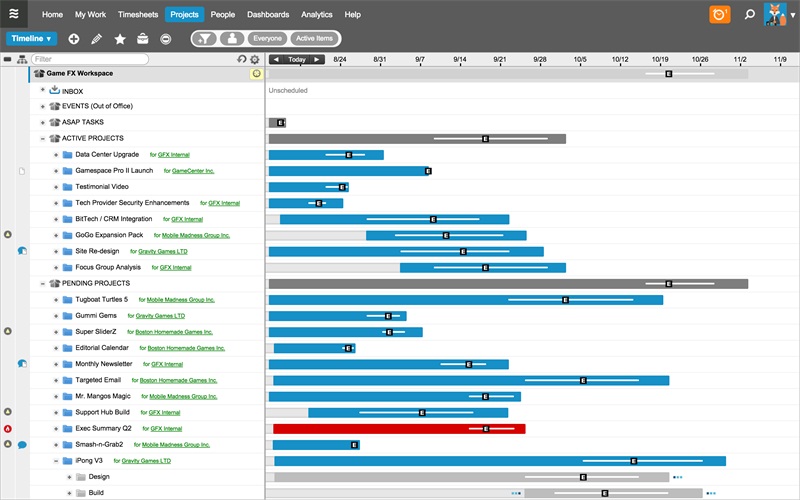 5. UserVoice
UserVoice mobile collaboration app is one of the best collaboration applications for mobile platforms that is responsible for studying trends,gathering data,and assessing market movements to help companies know their clients better. It comes with collaboration software features that allow you to engage your customers quickly and study their trends in order to make best decisions for your business. It provides solutions on how you can manipulate your support to fit the interests of your customer base.
Summarily,the primary objective of UserVoice is to enhance customer satisfaction and to ensure that your customers are loyal to you. It emphasizes on customer support,user experience and other essential elements of service delivery.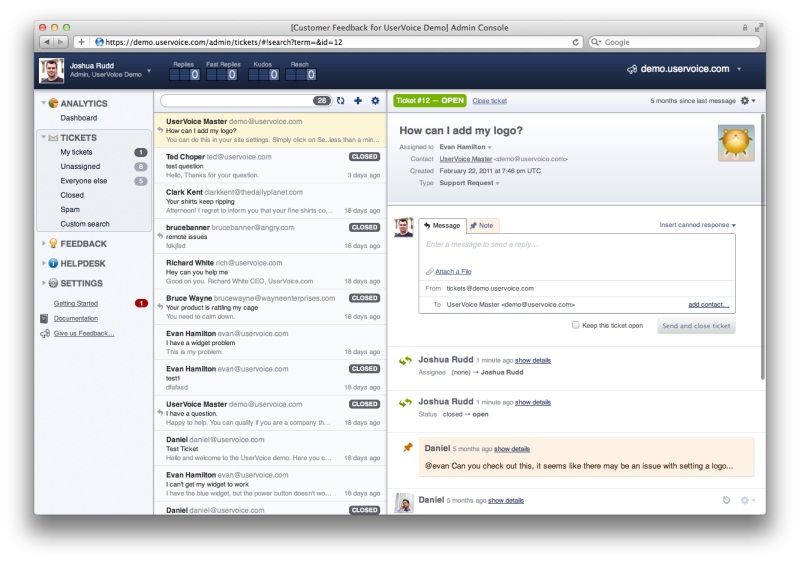 6. Communifire
If you are looking for a perfect tool to streamline the communication process and the work of your business,this mobile collaboration app is the best. It is handy for content management in your business as well as facilitating collaboration among your employees in an effective social marketing platform. It is perfect for businesses of all sizes and ensures that you achieve the expected results on time and in compliance with the objectives of your company.
It comes with wide array of modules for spaces and groups,people and profiles,social and productivity,and content and collaboration. You can use this tool to manage your content and also accelerate project engagements to achieve better results. This app supports Windows,Blackberry,Android,and iOS devices. Furthermore,this app reduces costs for running businesses and maximizes the adaptable scalability.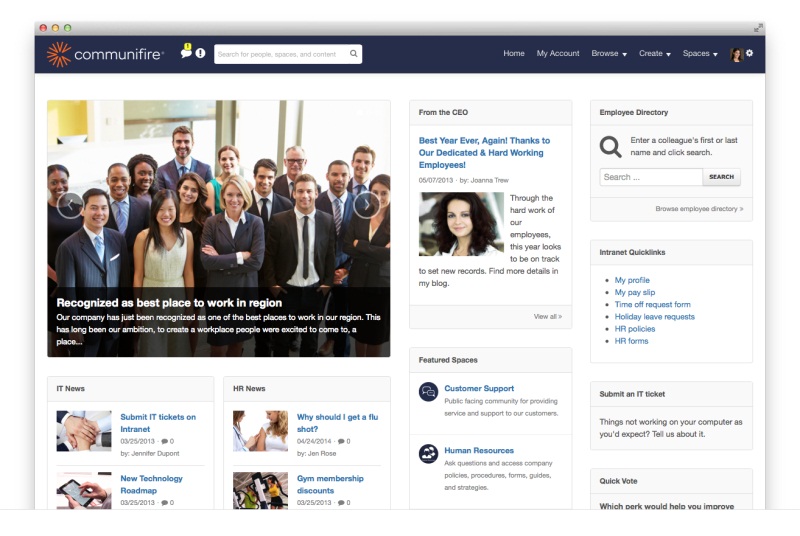 The Final Verdict
At the end of the day,mobile collaboration apps have changed the way businesses operate,and they have become an integral part of increasing the productivity of companies. Regardless of the size of your business,it is important to try one of these apps,and rest assured that you won't be disappointed.