8 Best Virtual Meeting Software
Excellent communication is very important for the long time survival of any business. Improved communication will help businesses by ensuring everyone is working in line with the overall company goal. Communication technology has come a long way,and is continually advancing day by day. Virtual meetings have been made possible because of the advancement in communication technology.
Virtual meeting software saves time and cost,as you do not have to make sure all employees are in one place for a meeting to hold. There is also the benefit of communicating with employees no matter where they are,ensuring speedy information transfer. Several of these virtual meeting room software can either be installed on your computer or smartphones. This means convenience,as you can attend meetings easily and comfortably.
We have carefully compiled a list of the best virtual meeting software available right now. These software can be used to improve effective and efficient communication in your business. Some of are available for free,while others require small monthly fees. In no particular orders,these are the 8 best virtual meeting software around right now.
1. ezTalks Cloud Meeting
ezTalks Cloud Meeting is one of the most innovative virtual meeting software around the world. It allows you to host virtual meetings comfortably and conveniently. There are several reasons why it stands out. The screen sharing feature is seamlessly designed and allows for effective collaboration. The video and audio quality are of the highest quality,so you need not bother about a poor experience. There is the ability to project screens,ensuring productivity and a high level of teamwork. The video webinar feature allows you to reach several people at once in a cost-effective manner.This virtual meeting software works on various smartphones and computer operating systems – Android,iOS,Windows and Mac. This means that you can host online meeting from your computer and smartphone. There is a free plan of this service,and it allows up to 100 persons in a meeting. There is pro plan of ezTalks Cloud Meeting which begins at $12.99 per host per month. It allows for up to 500 participants and this plan is very flexible. There are admin feature controls on this plan. There is an advanced enterprise on-premise plan that allows for unlimited customized features.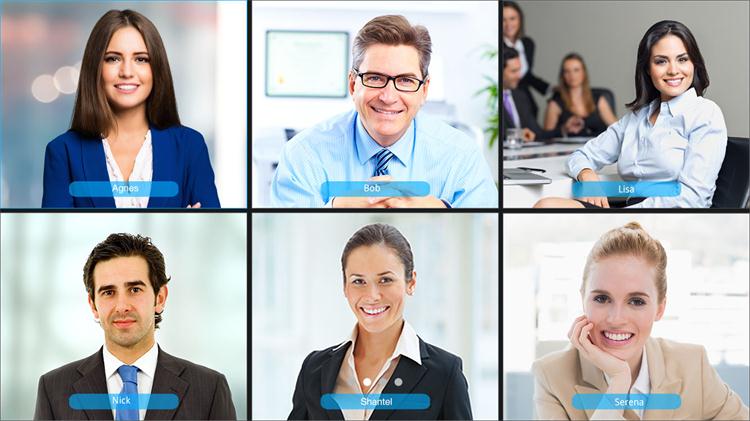 2. Zoho Meeting
This is a very popular virtual meeting software that allows you to hold meetings wherever you may be. Zoho possesses an ideal screen sharing and online presentation tool,ensuring there is proper online collaboration between teams. There is a camera-based video conferencing feature that makes your video calls seamless.
Zoho has a free version that provides allowance for one host and one participant only. This version also allows you to arrange and schedule online meeting in advance. You can share screens and allow your participants to take remote control of your screen. This free version is perfect for one-on-one calls to colleagues. If you are looking to make calls with more participants,you would need to upgrade to the professional plans that range from $12 to $980,allowing up to 20 hosts and 100 participants.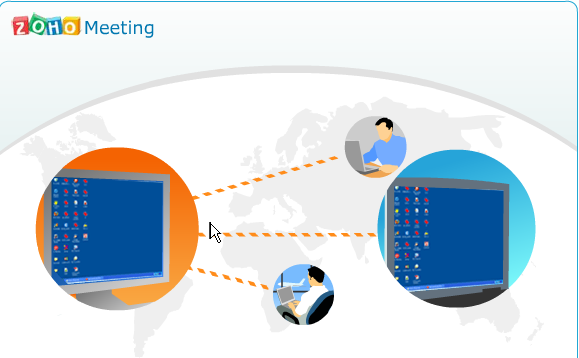 3. join.me
This is a very noteworthy virtual meeting software. This software is available on all types of devices – laptops,desktops,tablets and smartphones. On this platform,up to 10 individuals can view your screen at the same time. This allows for easy presentation,sales demo,etc.
The free version of this virtual meeting software allows for video conferencing and solid screen sharing. For $20 a month,you get unlimited audio capabilities. You can choose to go for an advanced management of your virtual meetings by subscribing for the enterprise option which costs $25 per month.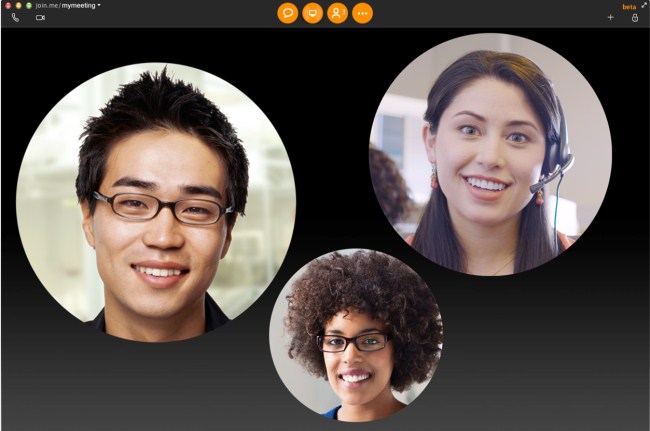 4. GoToMeeting
GoToMeeting allows you to perform any type of virtual meeting wherever you may be. This platform allows for customization,so your team can join through your company page. There is a possibility of hosting webinars with up to 1000 people at once for a flat charge. There are automatically generated email templates that you can use to invite employees to meetings.
There is a possibility for post-meeting reports,as this platform allows you to record online meeting sessions. You are not required to install any software in order to use this virtual meeting software. Pricing is fair and begins at $99 per month for 100 people and $499 per month for 1000 people.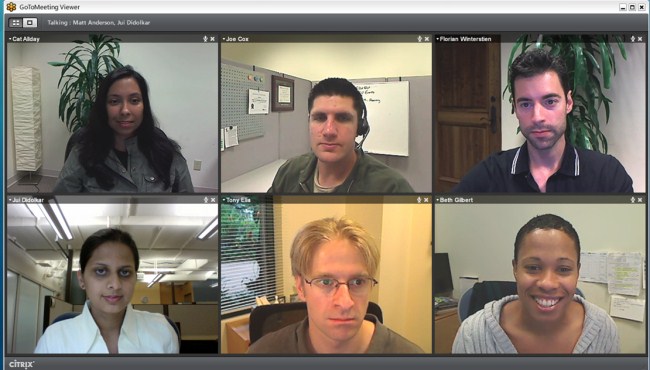 5. ClickMeeting
This is a simple and versatile virtual meeting software. You can easily arrange and schedule online meetings on this platform. You can customize your meeting space on this service. Various business collaboration features include screen sharing and presentations. ClickMeeting offers various plans beginning at $25 per month for 25 participants and goes up to $165 per month for up to 5000 participants.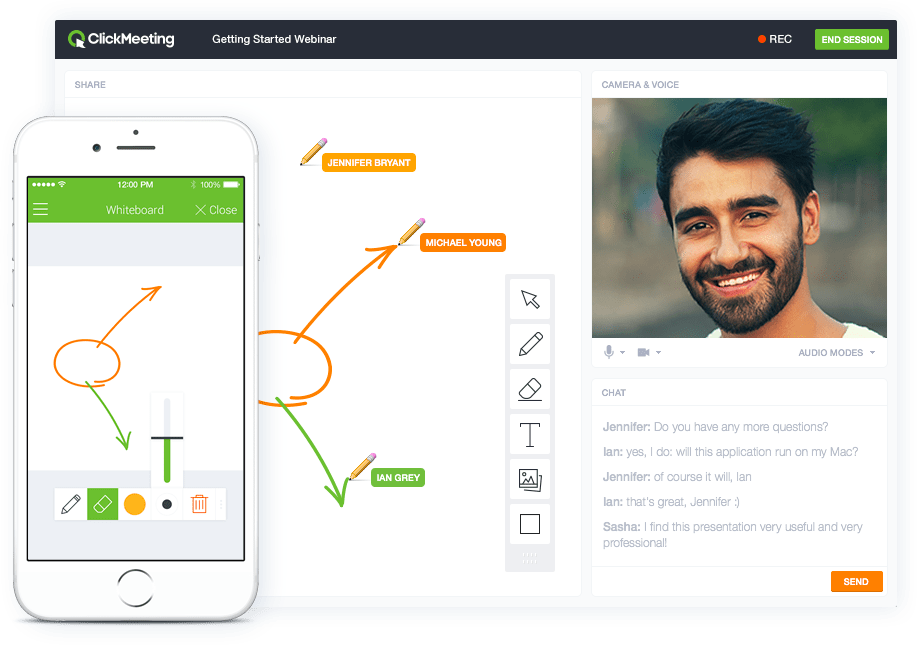 6. Skype
Skype is one of the best virtual meeting software around. Skype has both a free and paid version. The free version allows video conferencing calls to be made free of charge,but it must be made to other Skype users. The paid version can allow a Skype user call a person who does not use Skype. You can create a Skype company account as well. This allows for collaboration,including screen sharing.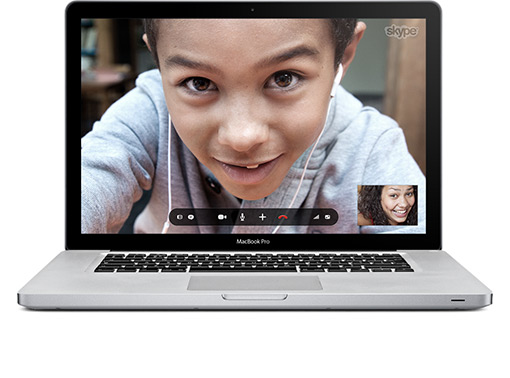 7. WatchItToo
This virtual meeting software does not require the installation of any software on your device. There are various collaboration features,such as screen sharing,text chat,etc. You can record meetings. The free version of this platform allows for up to 5 users. 25 users can use this service for $39 per month and 50 user can use it for $49 per month.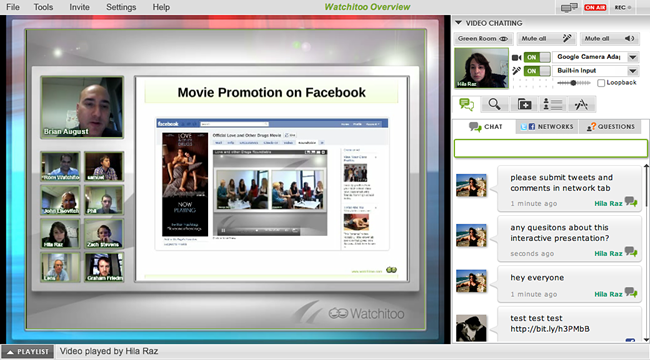 8. Infinite
Infinite is a virtual meeting software that aims to simplify the process of holding virtual meetings. Infinite offers quality service,as it specializes in phone and web conferencing solutions. Infinte is a web-based virtual meeting solution,so there is no need to install any software to use it. All you have to do is create an account and you can begin inviting other participants. Pricing on this platform will cost you $100.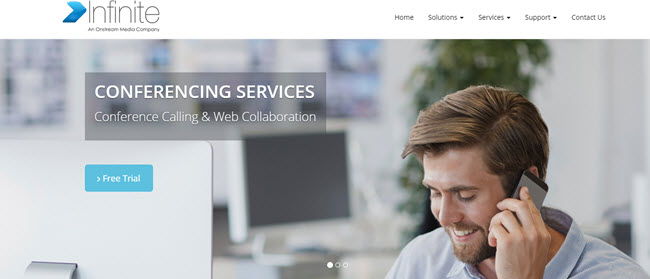 Conclusion
There is no shortage of choice when it comes to choosing the best virtual meeting software for your business. Each one of these software possesses different features that set it apart from the rest. Based on your business needs,and select the one that suits you best.