6 Vidyo Alternatives and Competitors
Vidyo is a platform for video conferencing. It also allows users to make calls. Vidyo can be used to hold multipoint video conference meetings. The app is compatible with desktop machines,smartphones and even traditional phone lines.
This platform is being provided by a private company known as the Vidyo,Inc. It is the first in the video conferencing industry to utilize H.264 standard for video compression. Vidyo provides a variety of products and services such as video chat,video conferencing,cloud services,embedded video communications,and many more. The most interesting feature about vidyo is that it supports both the Android and iOS and that the mobile clients can download the app directly from the App Store (for iOS) and Play Store (for Android).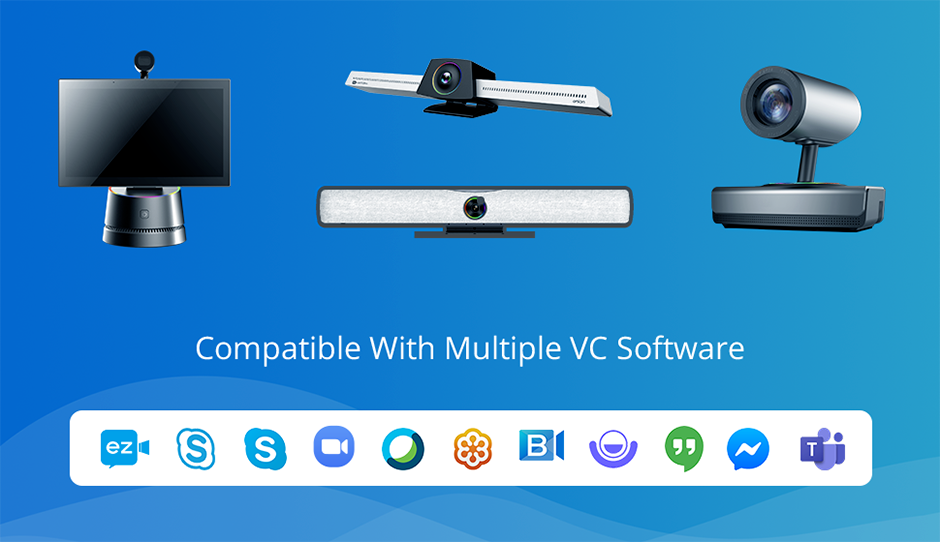 Advanced Video Conferencing
For Any Conference RoomezTalks all-in-one video conferencing devices work with most popular VC apps like ezTalks,Skype for Business,Skype,Zoom,WebEx,GoToMeeting,BlueJeans,Lifesize,Google Hangouts,Facebook Messenger,Microsoft Teams and more as you require.Request A Demo
The Pros of Vidyo
High quality video. Vidyo has superior encoding that enables it to produce high-quality video conferencing on every device.
It is compatible with Linux,Windows,and also iOS and Android mobile devices. It also works on Mac and PC.
It allows for screen sharing hence collaborative working is enhanced.
The Cons of Vidyo
Cost. It is relatively expensive as compared with other apps that provide video conferencing services.
Inability to record conferences and calls. Hence no record is saved for future reference.
It is unreliable as it requires a new computer for it run efficiently. Users may also be forced to shut down all applications in order to run Vidyo.
6 Alternatives to Vidyo
1. ezTalks Cloud Meeting
This is one of the best Vidyo alternatives. The software makes it possible for users to connect with others anywhere at any time of a day. It provides a totally free cloud video conferencing. It is reliable since it provides a variety of services such as video calls,it allows users to create private conference rooms for online meetings,and more. This app is one of the best alternative to Vidyo.
Its key features include:
HD video conferencing. ezTalks Cloud Meeting allows for real communication,that is,a face-to-face communication. This is possible because it utilizes ultra-HD video and crystal-clear audio. Face-to-face communication helps in nurturing a relationship between persons and also business partners.
The Cloud Meeting offers a free version of video conferencing. This is permanent and allows for large capacity of participants,up to 100 participants. Additionally,it provides other options in terms of participants involved,for example,50,200,300,400 and even 500 depending on the size of the business.
It also provides for instant messaging options for both private chat and group chat.
ezTalks Cloud Meeting allows users to record the content of the entire video conference. This can be saved for future reference. It also provides the option of recording a chosen section of the conference that is deemed important for future reference.
It is compatible with a variety of devices such as Windows,Mac,iOS,and Android. This allows users to use both the desktop and mobile.
It allows users to share their screen and instantly cooperate with others.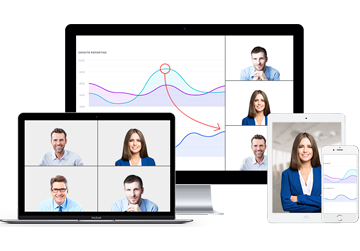 Ideal Alternative to Vidyo
Free for up to 100 Participants
Fluent Group Video/Audio/IM Chat
Screen Sharing and Annotation
Whiteboard and Collaboration
Record and Playback
Sign Up Free Now
2. Skype
It is a messaging app that allows for both online text message andvideo chat services. It is part of Microsoft that allows users to conduct video conference calls,send text messages and video messages,and also share images,texts,and even videos. It is important to note that much of its services are free except for a call to a landline or mobile phone number of which will require the user to subscribe.
Its main features include:
Free Calling. Skype to Skype calls are free all over the world. However,calls to be mobile phones or landlines are not free. Users have to cater for Skype credit of subscriptions which are relatively low. Users can also group call a maximum of 25 persons at once.
It allows for both a one-to-one and group video calls.
Users can send text,voice,and also video messages. The text messaging is also accompanied by emojis that allows one to express themselves while chatting.
Ease of sharing photos,contacts,and also screens to the person you are communicating to.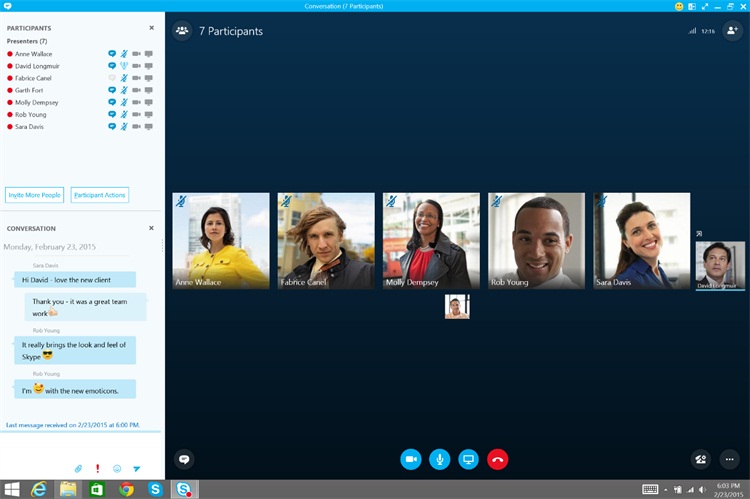 3. Google Hangouts
It is another good alternative for Vidyo. This is a Google app that is designed for communication. It allows for instant messaging,video chat,SMS,and also possessVoIP (voice over internet protocol) features.
Its key features include:
Calling features. It allows for both HD video calls and voice calls.
Sharing of screen. This has enhanced collaborative working as the screen can be shared to a maximum of 10 persons. These persons can easily edit the document shared.
It allows for HD group conferencing for up to 15 persons.
Users who are admins can access custom control options. You can schedule your hangout times or even turn on or off a participant's microphone during video conferencing.
Capability of limiting participants to be those in your Google circles or open it to the public.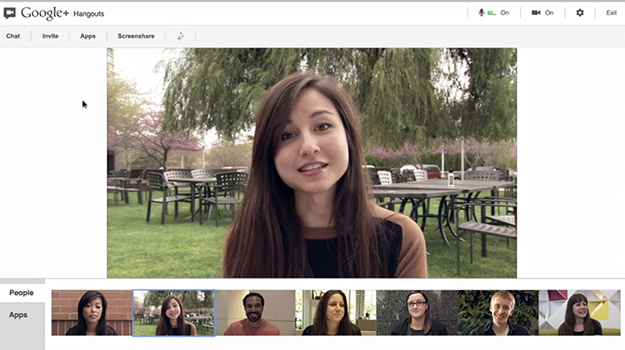 4. WhatsApp Messenger
It is a messaging app for smartphones that uses the internet to be able to provide its services. Users can make voice calls,send text messages,videos,files (both audio and text),locations,and even make one-to-one voice calls.
Its main features include:
Free messaging. WhatsApp only uses internet to send messages. There are no additional subscriptions. Users can send both text and voice messages.
It allows for both private and group chat. Each group can comprise a maximum of 256 participants. Users can send messages,and also share photos and videos to such a group at once.
Free voice and video calls.
Chats can be sync to a desktop.
It employs an end-to-end encryption. This allows for privacy hence making it secure.
Easy sharing of documents,photos and videos.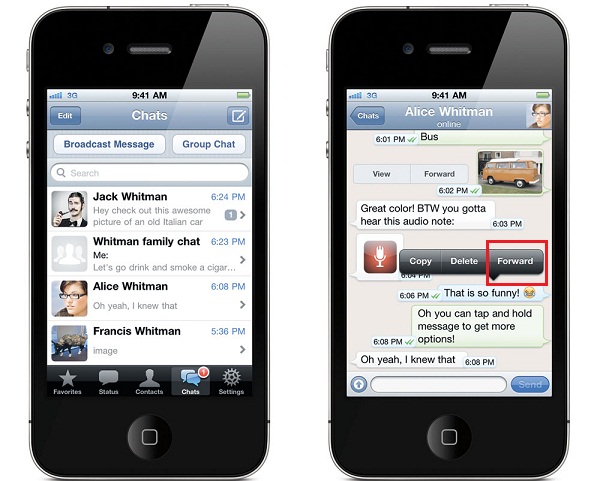 5. Wire
Developed in Switzerland,Wire is a software app that allows for end-to-end instant messaging,and also voice and video calls. It is compatible with iOS,Android,Linux,WebRTC-compatible web browser and OS X.
Its main features include:
It employs an end-to-end encryption on data. Messages can only be seen by the parties communicating.
Easy sharing of photos,music and videos.
Group chats can comprise a maximum of 128 participants.
Group calls can comprise a maximum of 5 participants.
Users can send and receive text messages,and also voice and video calls.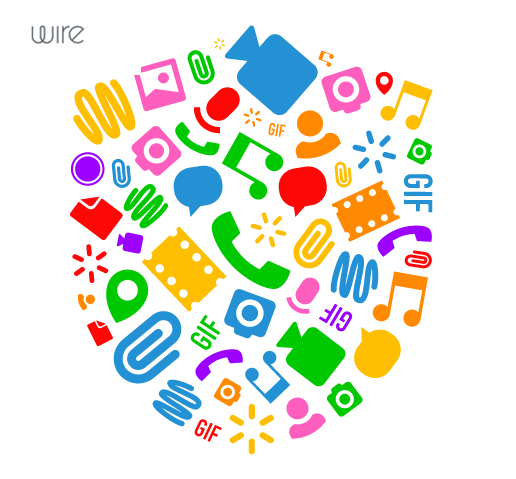 6. Tango
Tango is a mobile software application that allows for cross-platform messaging and calling. Its services are free as it utilizes only internet networks.
Its key features are:
Free calling and messaging. These services are entirely free as users utilizes internet networks to send messages and also make calls.
It is compatible with Android,iOS and Windows Phone devices.
It has a set of games such as puzzles.
Easy sharing of photos,music and videos.
It provides different playlists from where users can play their favorite music.
Allows for group chat.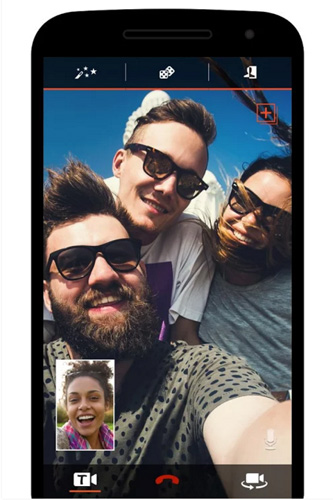 Conclusion
Even though Vidyo is considered as the leading app for video conferencing and other communications,it cannot be ignored that there are other applications that have different features to Vidyo.
For example,ezTalks which allows for video conferencing,yet can also record the whole content of the conference for future reference. It also provides free services which are permanently free. Comparing this to Vidyo,which does not have an option of recording conference and it is also not free,one is able to evaluate how ezTalk is better than Vidyo on those aspects.
Therefore,users should always have all the information on various apps before settling for one that best fit his/her needs.