How to Do Effective Post Webinar Surveys?
Webinar is becoming a more and more popular marketing tool to generate leads and increase sales in a business organization. And post webinar surveys with good post webinar survey questions are very useful for checking the effectiveness of the webinar content or gauging audience satisfaction. An effective post webinar survey will help you improve the next upcoming webinar and adjust your business strategy.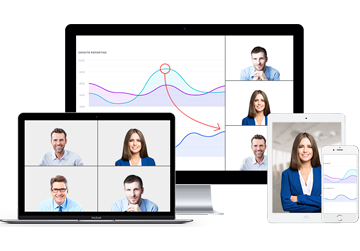 ezTalks - Best Free Webinar Tool
Free for up to 100 Participants
Fluent Group Video/Audio/IM Chat
Screen Sharing and Whiteboard
Webinar Polling and Recording
Webinar Custom Branding
Sign Up Free Now
Guide on How to Do Effective Pose Webinar Surveys
1. Use the Best Webinar Tool
A beard well lathered is half shaved. Selecting the best webinar tools will make your post webinar survey much easier. ezTalks Webinar is one of the best webinar software which enables you a seamless webinar experience. It has multiple interactive tools, which allows you to do post webinar survey effectively. For example, you can have a live Q&A conversation with HD video chat, audio chat and text chat, which enables you to get the webinar feedback easily in real time during or after the webinar. You can also record the live webinar and share the video for better doing post webinar surveys. Besides, ezTalks Webinar is very easy to use via PC or mobile devices. The attendees can reply to the post webinar questions via browser or app very easily.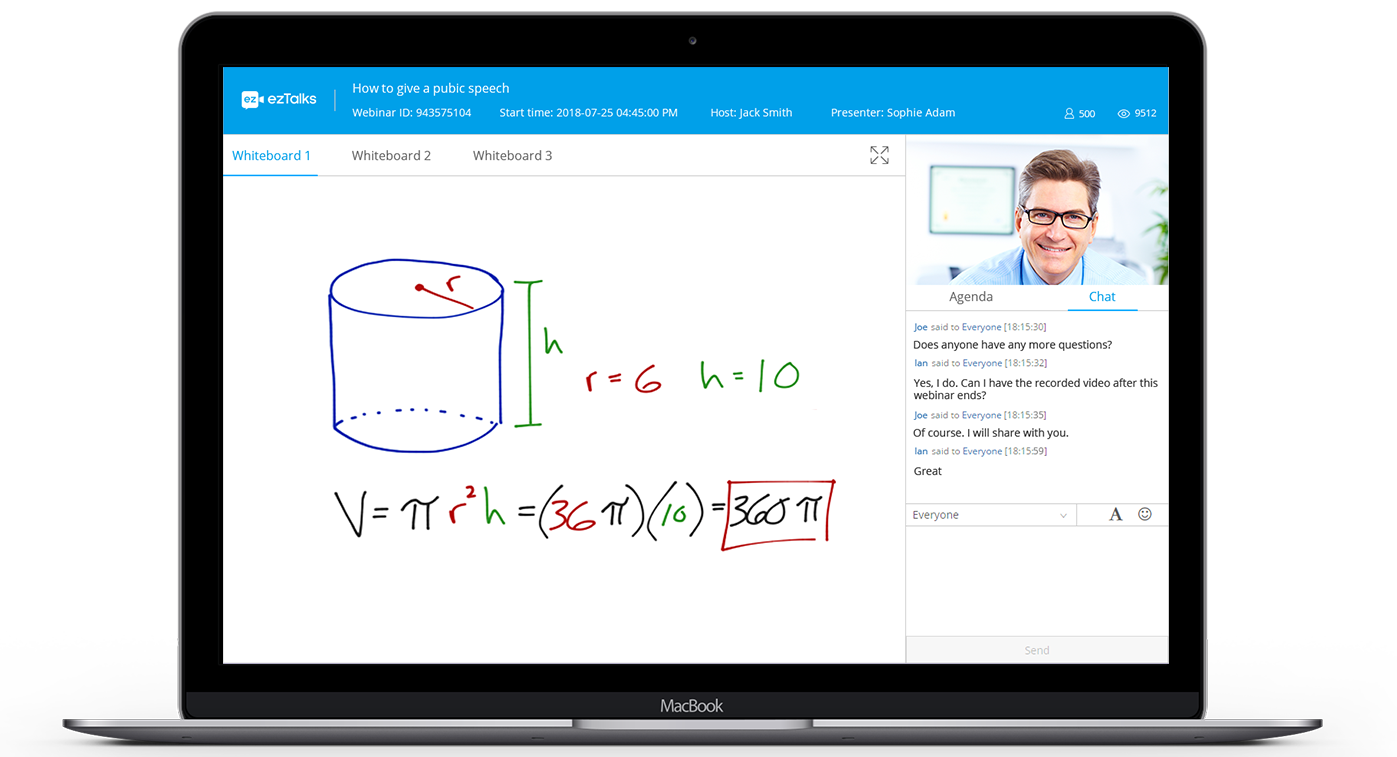 2. Ensure the Surveys Questions are Brief
Before you formulate post webinar surveys questions, you should put in mind that you are dealing with people who are busy in life. They do not have adequate time to comment on your webinar event. Therefore make sure your questions are short and clear so that to you can have a high response rate in the survey. According to many post webinar survey question examples, it shows that questions that are usually in paragraph form will affect the response rate of your survey since most people will hit the back button instantly. So you should not prepare a long webinar survey questions that will make people do it for over 30 minutes. You should try as much as possible to limit the number of questions to about ten in maximum. Questions concerning polls and evaluation should be five or even less. Keep your survey simple and identify a dimension on how to can get much from your virtual event.
3. Limit Provision of Leading Questions
To get an unbiased outcome, limit asking people leading questions that force them to answer in a specific way. Questions such as, "Did you learn something in this webinar?" are best since you will be able to get genuine responses from the attendees. The quality of the result will help you to determine the strength and weakness of your webinar survey. It will provide a benchmark for future studies.
Therefore, ensure you do a lot of research before coming up with questions for your virtual event. The virtual event can be made easier by use of ezTalks Webinar and it is highly recommended in the recent days.
4. Prioritize the Questions in the Post Webinar Survey
You will be expected to prioritize your post webinar survey and polls questions according to their importance. Ensure all the pressing issues are addressed first, and the rest general questions can follow. When the key questions are solved well and fast, you will soon get a positive webinar feedback from the audience, which will effectively improve the customer satisfaction and increase the webinar conversion rate.
5. Pick Responding Methods that is Easier to Adopt
There are a lot of methods of answering when it comes to surveys. Some of the common answering methods include multiple choices, filling blank space, rating scales and checkboxes. You ought to be very careful when choosing the process of answering so that you cannot inconvenience the users. You can have a look at some sample post webinar survey questions that have all these types of answering method and identify which one can suit your virtual event.
6. Ensure the Survey is User-Friendly
Majority of the attendees will handle the survey using their smartphones, and it is the reason why we recommend ensuring your webinar survey is mobile friendly. It will create a better user experience in the long run, and you will be able to get a quality result from the event. So using ezTalks Webinar will make your post webinar survey more user-friendly, because it works well in mobile devices no matter in android or iOS systems.
Conclusion
In conclusion, having a useful webinar attendee survey depends on the quality and relevancy of your questions and the webinar tools you use. The guide offers the most effective way on how to do post webinar surveys in the recent days. It is advisable to write simple and straightforward questions that can take attendees little time to go through them. It is also recommended to use the best free webinar software like ezTalks Webinar since it makes work to appear simple and easy.