6 Platforms for Free Online Conference Meeting
Web conferencing is a great method for you to be in touch with your team,and to keep them updated. Thankfully,there are many tools to assist us with that and to provide us a great experience. Still,we often find ourselves on a tight budget and spending money for a professional software might not be a priority for us. But this shouldn't be a concern,because we have plenty of free online conference meeting tools,to choose from.
In the following,we will focus on that,and we will present you some of the best free phone and online conference meeting software,available on the internet.
1) ezTalks Meetings
ezTalks sMeeting is the only free conference online meeting tool,that allows conferencing with up to 100 participants. With this software,a person can host unlimited conferences,with no restraint whatsoever. Also,the tool will provide an HD video feed for every participant,increasing the quality of the meeting. The screen sharing feature is extremely professional,allowing you to hold a presentation,share some infographics or any other form of documentation. It can be customized very simple and you can choose between sharing the entire screen and splitting it.ezTalks Meetings can be used in any business or non-business related environment,ensuring the same quality and the same attention to details. Considering that this software supports meetings with 100 participants,it can also be used for webinars or training sessions. It's compatible with any device,and everybody could join your meeting,no matter their physical location. Also,ezTalks Meetings comes with a "Record this meeting" feature,extremely helpful for those who have missed the meeting or want to review it. Thanks to its user-friendly interface,this software can be mastered in less than a minute and you will have access to all of its amazing features.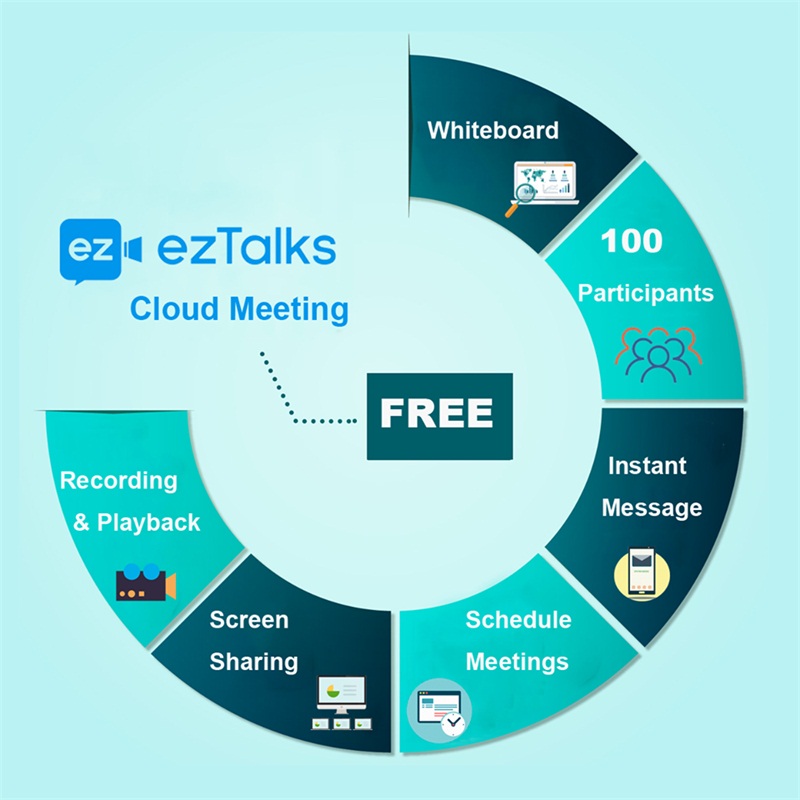 2) Fuze
This software manages to offer a great web conferencing experience,with no costs involved. Fuze allows us to host web conferences with up to 25 participants,providing a high-quality streaming. During the meeting,up to 12 participants can use their HD video feed. Also,they will have access to document sharing,desktop sharing or other types of video presentations. Fuze is also optimized for audio conferences through VoIP,and you will receive 1GB for cloud storage,with no charges involved. However,the free plan of this software is only suitable for small or start-up companies,with less than 30 employees.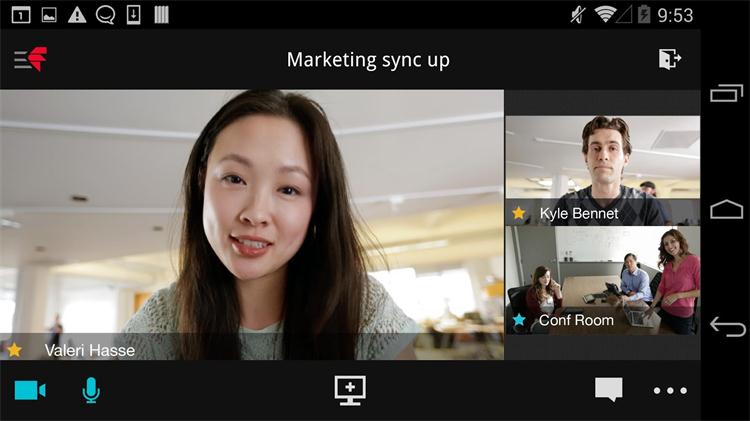 3) Buddy Meeting
This software is very well optimized and it functions perfectly,on any form of the device,static or mobile. Thanks to its Flash support,Buddy Meeting can be used directly on the web browser,without the need of downloading the app. This software will allow free video conferences with up to 25 participants,ensuring an HD video feed for all of them. Also,it's well optimized for audio conferences or chat sessions. It comes with a whiteboard and a screen sharing feature,which is very useful for a corporate conference. However,if you want to host meetings with more than 25 participants,then you will have to purchase the premium version of the software.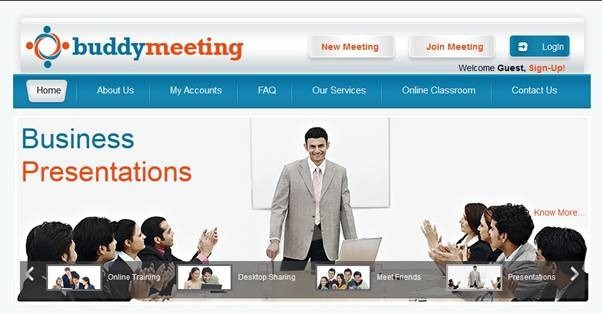 4) Meeting Burner
The free plan of Meeting Burner allows you to host conferences with up to 10 participants. Even though this might not be enough for some people,the tool comes with a wide variety of features,which will compensate the limitation. Meeting Burner comes with a private chatting space,where you can approach sensitive topics or talk with a particular person. Screen sharing is possible,but the tool supports only one application at a time. Audio conference is present as well,but you won't be able to record the meetings. Still,Meeting Burner remains a viable free online conference meeting room.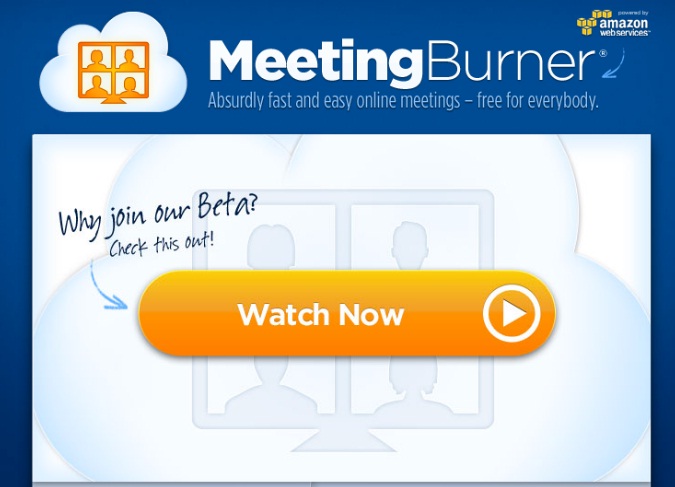 5) TokBox
TokBox is another free meeting online conference tool,with plenty of useful features. The software allows conferences with up to 20 participants,which is enough for a small company. Thanks to its user friendly interface,it's very simple to use,and you can master all its functions in just a few minutes. TokBox is a very flexible tool and it can be integrated with YouTube,Facebook or Twitter. This will allow you to plan your meetings in a simpler way,without the need of sending emails. The quality of the conferences is more than decent,but for an HD video feed,you will need the premium version. Also,TokBox doesn't have a "Record this meeting" feature,which can be a little inconvenient for some people.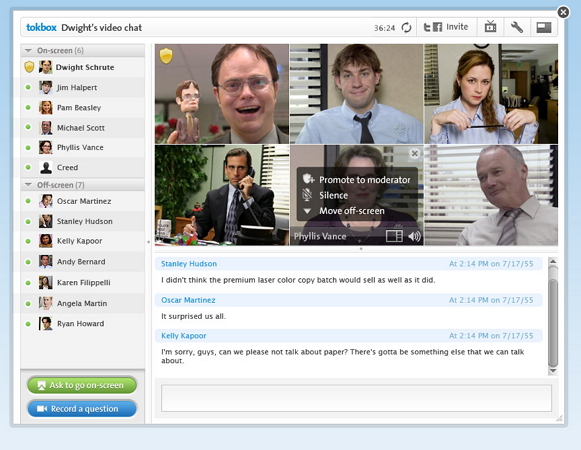 6) Mikogo
Even though this software comes with an unappealing interface,it has plenty of useful features. Mikogo's free plan allows conferences with up to 10 participants,but it will provide some qualitative meetings,with access to all of its options. Despite other web conferencing programs,Mikogo allows you to control the quality of the stream. This can be extremely helpful for low internet connections or for a person who doesn't want to waste bandwidth. Still,this software is not an option for medium or big companies,because of its participants limitation.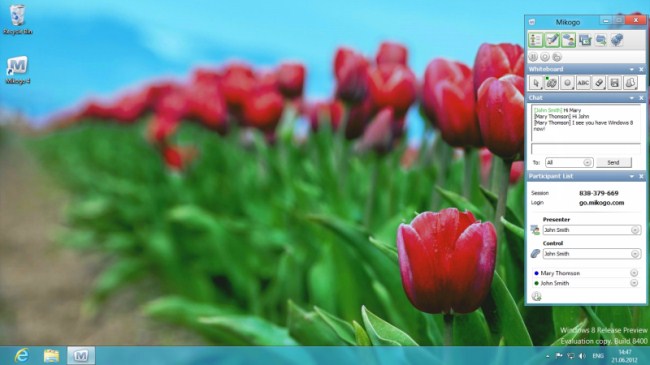 Conclusion
As you can see,a person who wants a free online conference meeting solution,has plenty of options. Try them all out and choose the one that works best for you. This way,you will have a great conferencing software and when you will have the possibility,you might purchase the premium version.