6 Best Webinar Tools for a Successful Webinar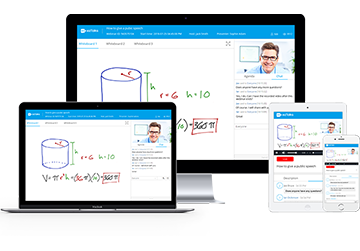 ezTalks - Best Webinar Tool
Free for up to 100 ParticipantsFluent HD Video/Audio QualityScreen Sharing and WhiteboardPolls,Survey and RecordingRebranding and Paid WebinarsSign Up Free NowAs more and more bloggers,internet marketers and online businesses are growing beyond their original realms,the necessity of webinar tools is becoming more pronounced.Nowadays,there are many available webinar toolson the market to help facilitate communication regardless of geographical distance or locationboth in the business industry and in learning institutions.Outlined below the best webinar tools that are worth checking out.
1.ezTalksWebinar
ezTalks Webinar is ais surely the best solution to your webinar requirements.It helps to extend the reach of your product or service through hosted webinars and events successfully.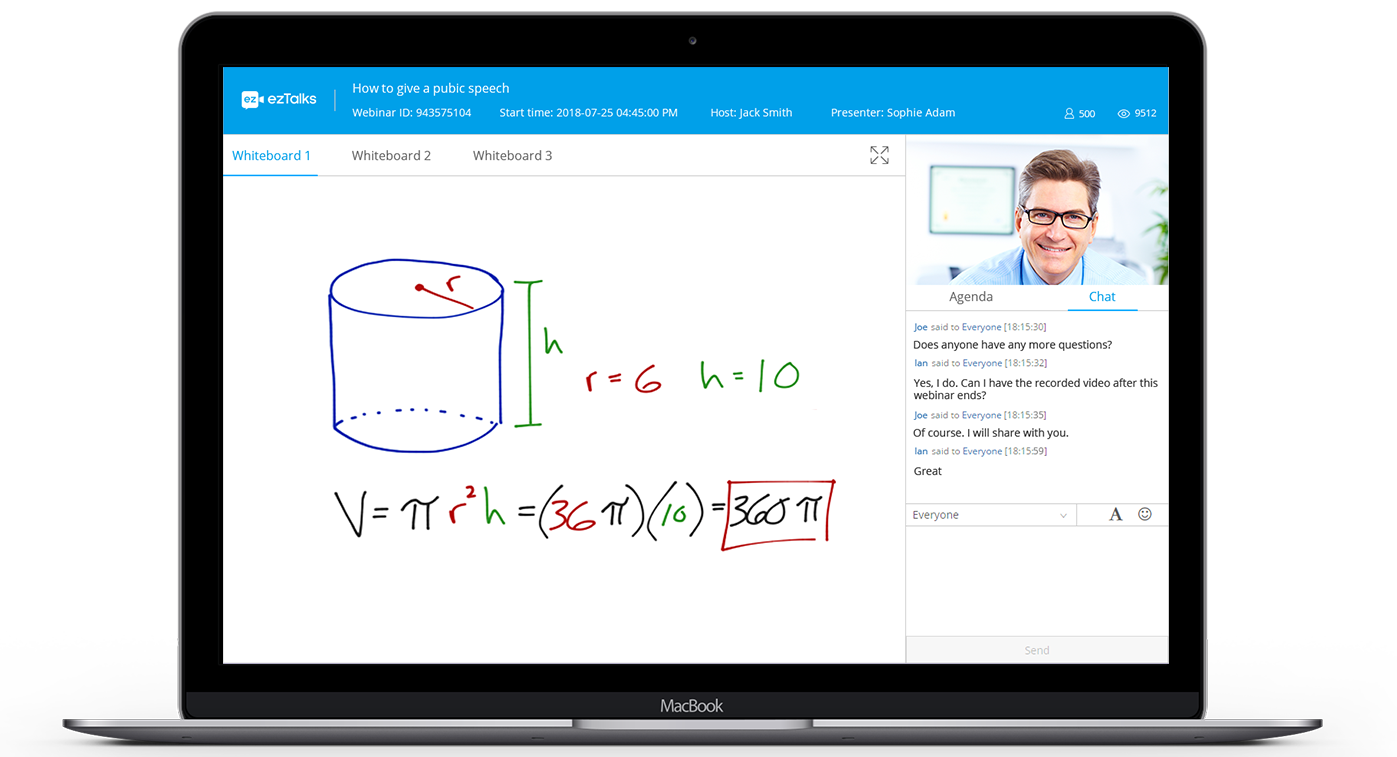 ★Easily CreateaWebinar
a) The free version allows to hold live virtual events with up to 100 interactive participants and up to 10,000 audiences per one session.
b)Its user interface has the elements that are easy to access,understand and use,facilitating the following actions.
c)It is possible to customize the design of each webinar platform to suit your needs and create waiting rooms for anyone who arrives to the webinar early.
★Constantly Interact the Audience
a)It has a whiteboarding feature that allowsparticipants to draw,erase or highlight information during presentations.
b)Screensharing feature enables participants to easily share screen and information in webinar so as to demonstrate operations in real time.
c)With the providedtext chat service,participants can send both private and public instant messages with others.
d) You can conduct custom polls to make webinars truly interactive.
★Quickly Enhance Webinar Performance
a)For greater impact,it is an easy to use tool with high-quality webinar recording service with 1GB free cloud storage,which allows toshare recordings for playback or sharing to social platforms.
b)It is effective to use its built-in reportingto analyzeand evaluate your webinar performance for enhancing your upcoming webinar.
Wanna try ezTalks Webinar now,please sign up here for a free trial!

2. Google+ Hangouts
Google hangout is among the best online webinar tools in the market today. It is browser-based making it easily accessible through any web browser. Google hangout platform is easy and fun to use and its quality video and voice features makes it an ideal choice. All you need to do to get started with Google hangouts is to install the Google voice and video plugin. It can accommodate up to 10 clients at a go on a video chat.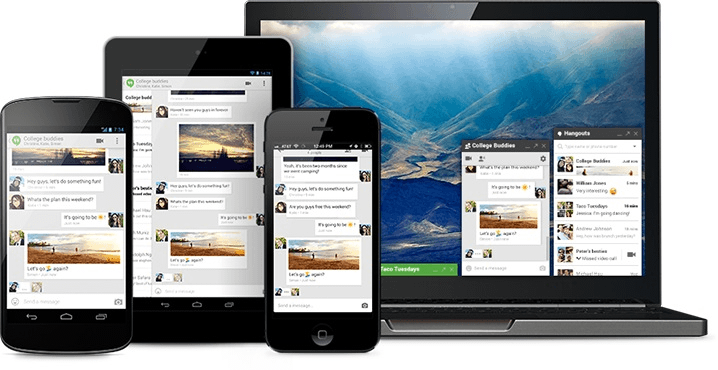 3. AnyMeeting
AnyMeeting is a webinar tool that allows users to create free accounts and enjoy the many benefits of web conferencing. It has arguably the best free webinar tools when it comes to webinar tools vergleich with its competitors. If offers unlimited webinars,accommodating 6 clients at each video conference. AnyMeeting also provides a simple platform to ensure easy upload and sharing of presentations.
AnyMeeting is popular for the fact that it offers mobile features thus accommodating mobile attendees in a webinar. It allows for webinar recording and what's more,its integration to Google apps allows you to share these recordings in different social media platforms such as Facebook and Twitter. Finally,it features personalized meetingwebinar URL.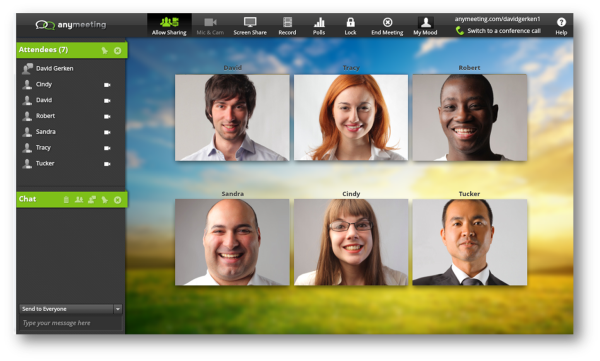 4. OpenMeetings
OpenMeetings is a browser based webinar tool that is available for free. It allows up to 4 clients in a video conference or a desktop sharing and unlimited number of clients when it comes broadcasting between clients without any interaction.
To access this application tool,you can either run it directly from your browser or download its zip file onto your PC. Whiteboarding functionality is also available to highlight areas of interest during presentations.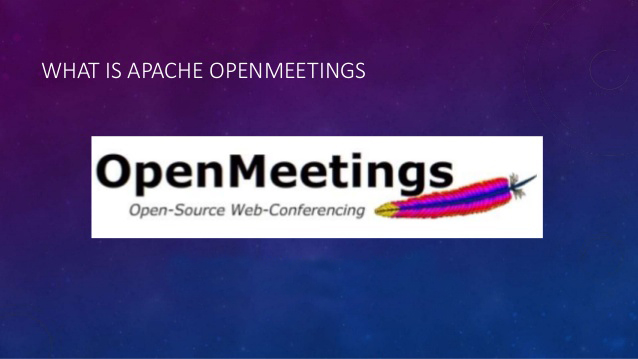 5. OnStream
OnStream offers the best tools for webinars. It allows users to share documents and to engage in both public and private chats. Onstream also has a unique feature that allows clients to take screenshots from the platform during presentations. It offers 3 standard modes on the webinar interface: Conference mode which enhances video presentations,presentation mode to facilitate sharing of information and discussion mode for collaborations and private chats.
Onstream has personalizedwebinarURL to ensure that only the invited clients can access the web conference. Additionally OnStream allows the host to specify which clients are allowed to access his charts and graphical presentations. Video conferencing can accommodate up to 25 clients at a go. Finally,Onstream versions are available for both desktop and mobile phones.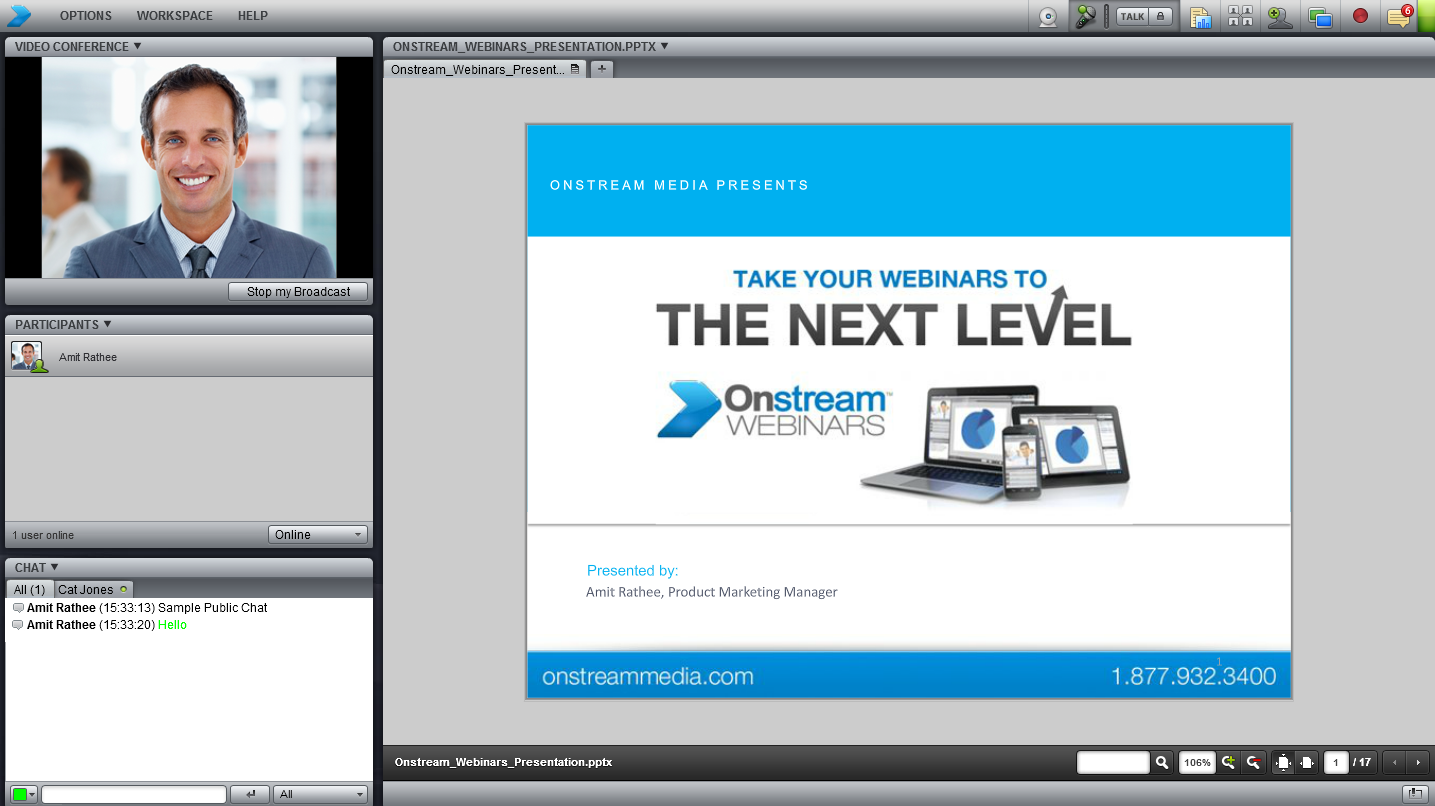 6. ClickWebinar
ClickWebinar offers a unique chat translation feature which gives the clients an opportunity to view the message in a different language. Similar to many Google webinar tools,ClickWebinar also offers live audio and video streaming. Its recording feature allows you to record up to 10 hours of the webinar presentation. What's more,ClickWebinar allows you to customize your webinarroom which involves addition of colors and logos so as to resemble your company.
To ensure that you can share your screen as a presenter,you need to have downloaded the ClickWebinar application. ClickWebinar can allow up to 4 webcast,however users have reported some echo when more than one client broadcasts.
For convenience,ClickWebinar is integrated with many social media platforms such as YouTube,LinkedIn,Adobe and Facebook among others that allow you to sign on to the web conference platform easily.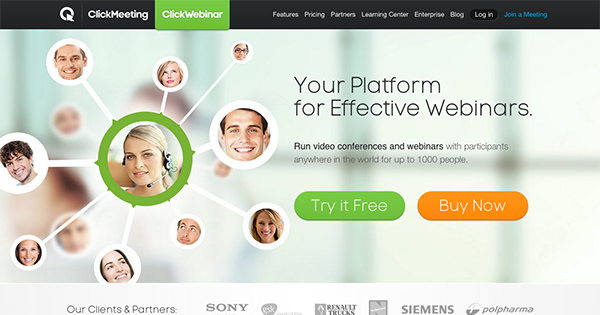 Since the world has become a global market as far as commercial endeavors are concerned,you should make use of the best free webinar tools in the market to facilitate the growth of your business. However,webinar tools comparison is essential to ensure that you purchase the right webinar software with the adequate features that suit your type of business.