6 Alternatives to TrueConf for Hosting Webinars and Online Meetings
At present,video conferencing is gaining immense popularity amongst the enterprises across the globe. They have turned out to be a standard in any remote conference given that there are lots of advantages of video conferencing for business.
TrueConf Video Call happens to be one of the applications which help in video conferencing although it is not as popular as the other similar software out there. The application is actually intended for the iOS,Android,Mac,and Windows users and offers plenty of free features while it is also possible to upgrade to a pro account which will enable as many as 120 participants to take part in a video conference.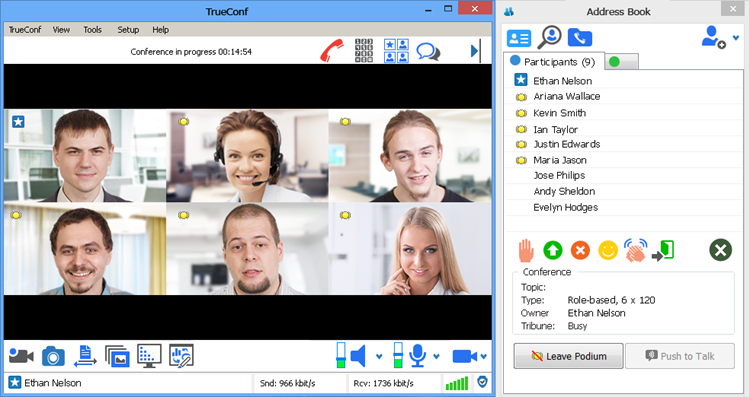 Let's take a look at the pros and cons of TrueConf Video Call first:
Pros:
Excellent communication quality can be obtained using 3G,4G,and WiFi.
Users can easily send instant messages plus use the search options.
It is possible to create a 3x3 conference in the free version.
The interface is quite simple to use.
Cons:
Since only one login is permitted,you cannot listen on your computer and also on a mobile gadget simultaneously.
The free plan has a drawback: video conferencing calls up to only 3 users is permitted.
Thus it is clear there are certain flaws with TrueConf Video Call which makes it one of the less popular video conferencing applications at present. In the subsequent paragraphs,we will mention the 6 most popular alternatives to TrueConf.
1. ezTalks Cloud Meeting
This easy-to-use video conferencing software is quite popular at present and no technical staff is required to operate it. Moreover,it will seldom malfunction during a video conference. Also,an online whiteboard tool is supported by ezTalks Cloud Meeting where one can easily make or even highlight drafted or drawn illustrations. As a matter of fact,all the participants will be able to see what exactly is being illustrated on the whiteboard. The screens can also be shared instantly in real time. On top of this,it is possible to chat with the other participants by making use of the cross-platform feature. Being one of the most reliable TrueConf alternatives,it is also able to record the meeting proceedings and store them so that you'll be able to view them later.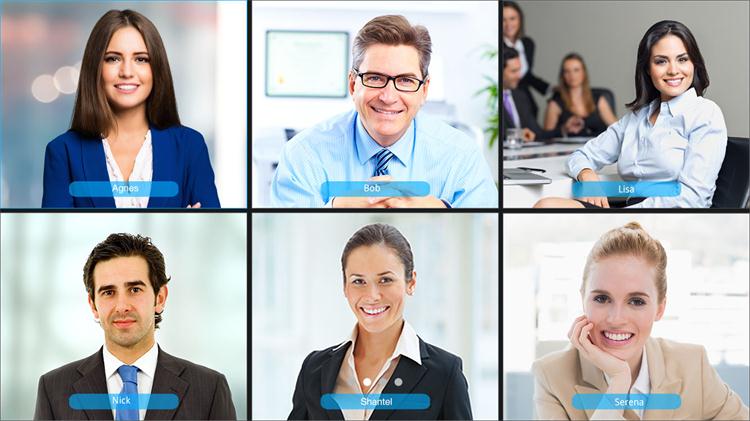 2. Google Hangouts
This stylish TrueConf alternative has the reputation of supporting video,text or even voice chats. Google Hangouts has made online conferencing extremely easy in both one-on-one as well as group communication platforms. Top quality mobile applications have been introduced by the company with the intention of adding versatility and mobility into their services. Many individuals perceive this awesome alternative for TrueConf as an efficient messaging platform at present. In fact,Google Hangouts conference call can also cope with the needs of corporate environments without any difficulty.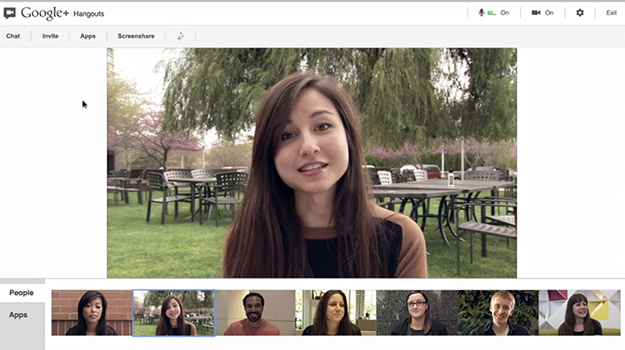 3. WebEx Meeting Center
WebEx Meeting Center happens to be yet another robust alternative to TrueConf which will increase the productivity of your employees although they are located in different places. The software is able to compete with its rivals on the market competently and is often the best choice for many businesses these days. The system used by the software is consistent as well as stable which will assure you of an uninterrupted conference.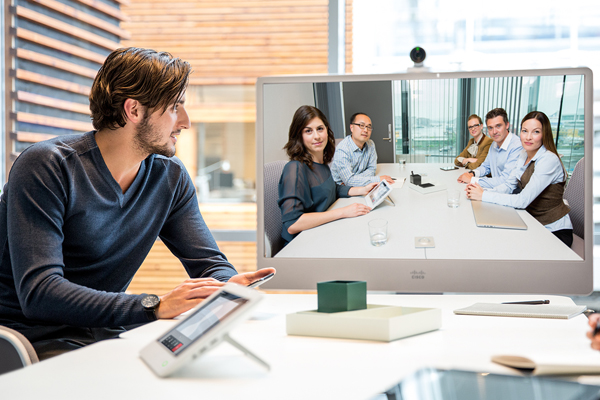 4. GoToMeeting
Corporates with lots of global locations and also workers doing business with the customers located across the globe find GoToMeeting to be ideal for them. It can boast of a user-friendly interface which can be set up quite easily. It provides a lot of integrations while the flexibility of the pricing scheme of the application is admirable. GoToMeeting is appropriate for corporations and companies which cannot rely on tools such as TrueConf and are searching for a better alternative to TrueConf. The positive thing about this particular application is that one can use it with computers as well as mobile gadgets including Android and iOS devices.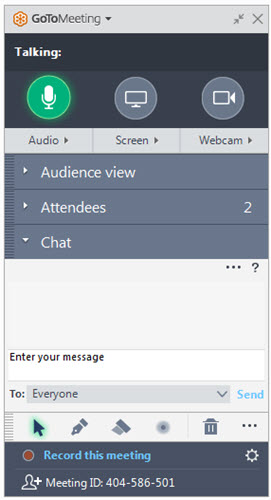 5. Zoom
Zoom happens to be one more widely used video conferencing application. As many as 50 members are able to attend a video conference using this platform. Besides this,it also facilitates screen sharing,unlimited conferences,white boarding,and a gallery of the view of the participants as well as the recording of the conference.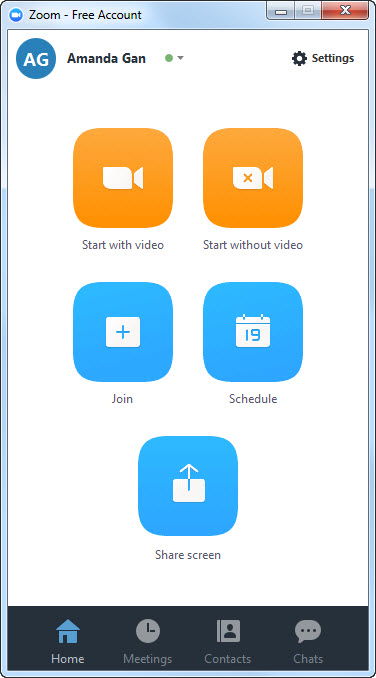 6. AnyMeeting
Another trusted alternative to TrueConf is AnyMeeting which,in spite of not being completely free,offers a few exciting features. More importantly,a 14-day risk-free trial for any one of their products is offered by the creators. AnyMeeting can also boast of a webinar along with an effective video conferencing software. The webinar enables you to connect with an extensive audience,create presentations and host Internet training classes.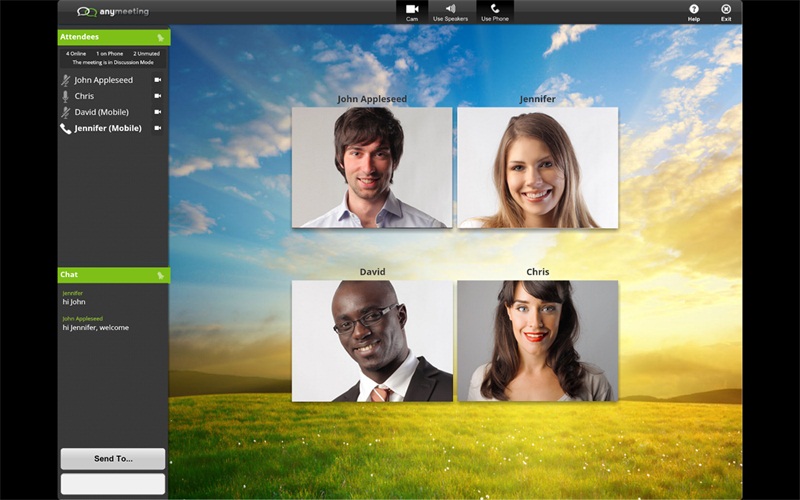 Conclusion
All these above-mentioned alternatives to TrueConf come with a safe and superior video conferencing environment. It is essential for you to select the one that can satisfy your expectations according to your specific requirements and preferences. Besides this,while choosing them,you need to be extremely cautious and must ensure that the application's cost is fully justified. Therefore,don't think twice and go for a specialized video conferencing program right now.