5 Secure Video Conferencing Software for Government
Video conferencing software is a new technology that has advanced ways in which virtual communication are conducted across the world in real-time. It has immensely gained popularity not only amongst business and corporate enterprises,but also in government,state,and its agencies. Government entities make use of the multi-featured solution to hold conferences and virtual meetings with other agencies located in distant areas.
Government agencies and some institutions are expected to conduct their duties in the midst of pandemics,technological disruptions,natural disasters,and much more. Sometimes,these agencies are required to stretch over and beyond their home boundaries,which means they will have put up several domestic as well as international offices. All these dispersed offices need to collaborate,and this explains why video conferencing software are essential to reducing overhead cost in their working process as well as to improve efficiency among the workers. By and large,video conferencing for government agencies must meet high standards of security and encryption to prevent hacking. If you're looking for the most secure video conferencing software for government communication uses,then here below are the top five for your perusal:
Top 5 Secure Video Conferencing Software for Government
1. ezTalks Meetings
ezTalks Meetings is one of the leading and the most secure video conferencing solution that finds its use in most government and state agencies. It allows users to conduct high definition video conferences and meetings with up to 100 participants from across the world free of charge. The software has a simple web interface that is user-friendly and easy to use. It is also integrated with video/audio conferencing,remote control,and screen sharing. The recording functionality helps users record an entire live meeting for future references. The product also features outstanding collaboration tools such annotation,whiteboard sharing,and group & private chat,among others. The software is encrypted with some of the latest encrypting technologies to ensure a high level of security.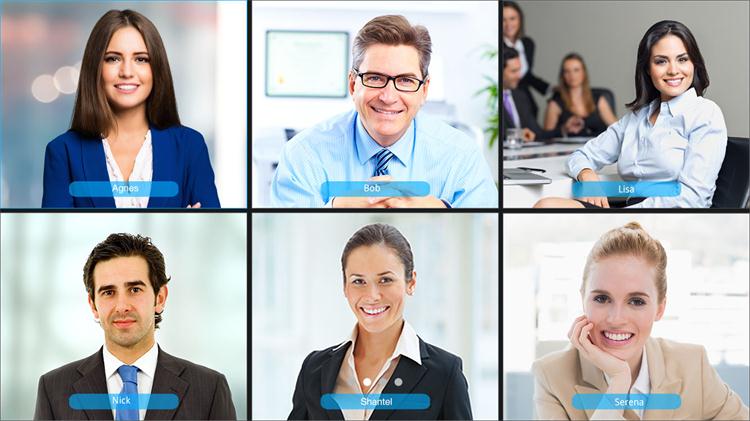 2. Lifesize
If you're considering for one of the most secure video conferencing solutions that can be used by even the state military,then The Lifesize App may be the right choice. It is a cloud-based solution built and streamlined to enhance all of the various ways your remote team communication. The product provides one-on-one video and audio calls to full-scale governmental meetings among multiple locations. The software has outstanding features,which include an easy-to-use interface,calendar integration,screen sharing,real-time video conferencing,live text chat,recording & playback options,and secure file sharing. The solution uses Advanced Encryption Standards (AES) to ensure data shared by users is highly secured. Lifesize is accessed on the tablet,mobile device,and desktop and supporting all the main operating systems.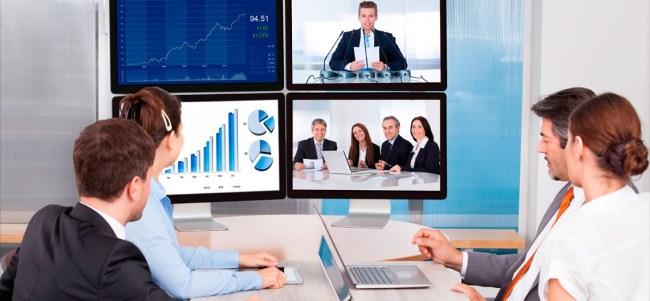 3. VideoMost
VideoMost is one of the highly secure video conferencing tools that allow government agencies the capability to streamline decision-making processes and provide citizens heightened access to government services through real-time multi-way interactive virtual video communication services. The software provides high definition voice as well as video conferencing services without the need to maintain and deploy dedicated networks and transcoding solutions. The solution facilitates fully interactive virtual video session with up to 50 participants in a single conference. It also features a video broadcast to 500 and more users. Just like ezTalks Meetings,it has an array of moderation and collaboration tools,which include integrated calendars and emails,supports conference and schedule logs,session recording option,translation into Flash,and much more. The product above has an open API for seamless integration with third-party portals,applications,and networks. It uses 256-SSL encryption technologies to ensure data shared among users is highly secured.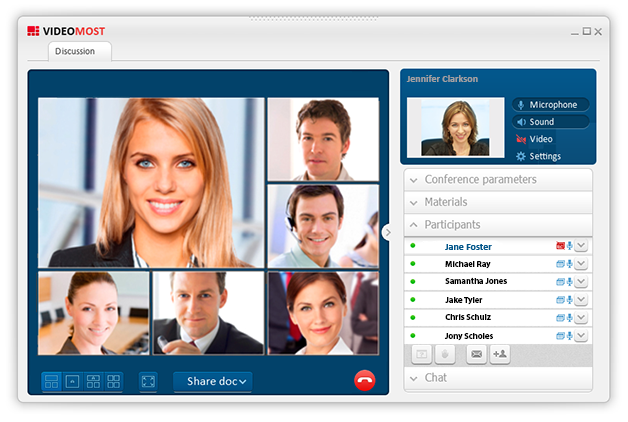 4. VidyoCloud
If you're searching for a reliable video conferencing solution for government and military,then VidyoCloud may be one of your choices. As the name suggests,the product is cloud-based,which means you do not need to download and install massive software on your computer or mobile device. The solution stated above provides secure and high-quality video conferencing services without costly deployment and time-consuming. It is highly applauded for its unprecedented error resiliency. The above is a multi-featured tool,of which the outstanding ones include Ultra HD support for content and video,high-reliability services,interoperability,high-level encryption,multi-party conferencing options,integrated directories,and recording/playback feature.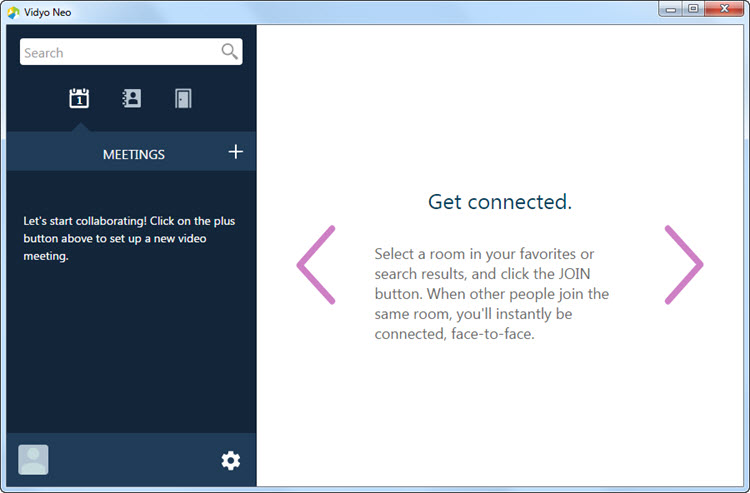 5. AnyMeeting
AnyMeeting,formerly known as Freebinar,is another great video conferencing software that provides high-tech security features making it suitable for use by government and its agencies. The product allows seamlessly video conferencing where up to 200 participants can join from anywhere in the world. The software provides great features,starting with easy-to-use intuitive controls,high-quality sound effects,and a clean interface. Other features include phone conferencing option,meeting recording,and a follow-up functionality.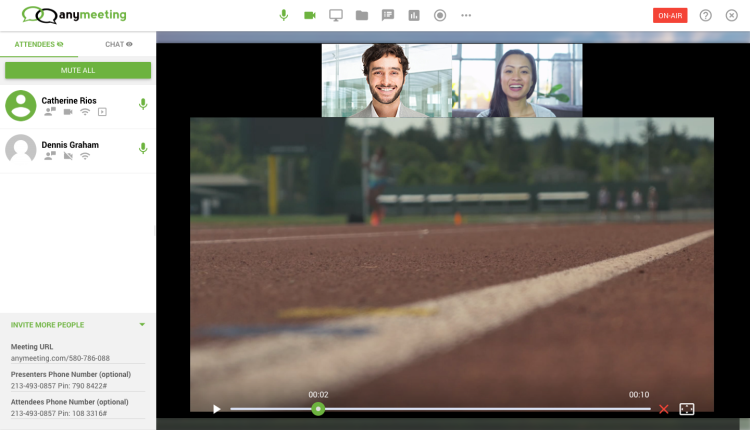 Conclusion
The advent of reliable and highly secured video conferencing solutions has made it possible and simpler for government and its agencies to organize meetings and conferences remotely for efficient and effective service delivery to the citizens. In that light,the above mentioned are some of the excellent video conferencing tools worth considering.