5 Platforms for Free Online Seminars
A seminar is an event that is usually organized with the main purpose of increasing the skills and knowledge of the participants. With the current technology,seminars have been staged to another level. Free online seminars are organized and conducted with ease than before. For a successful,free online seminar,planning is very critical.
Despite planning,there are various platforms that are necessary for the success of these online seminars. The platforms are tailored to specific use depending with the setting,size of the company,geographical dispersion and needs of the company. An online seminar may be conducted over wide or small geographical area. To enhance a successful and convenient online seminar,it is important to choose the platform which fits such specific meeting. Let us look at 5 platforms for free seminars online.
1. ezTalks Meetings
ezTalksMeetings is an online web and video conferencing software which allows you to join or host an free online seminar,conference or a meeting. This software allows you to make virtual seminars with people from different geographical locations.It allows one-on-one communication between people. This is basically enhanced through the feature of voice calls. Free plans for this software offer a room of up to one hundred participants during an online seminar.This web conferencing software is commonly useful by many companies due to its diverse features. Features such as advanced interactive whiteboard,private chat,group chat,cross platform group,content and screen sharing and co-annotation make this software to be more useful.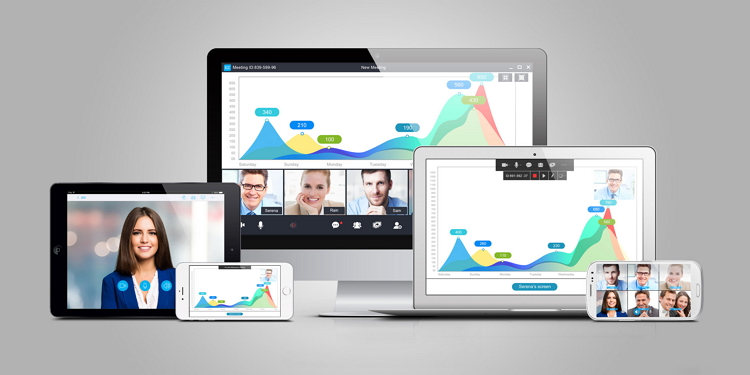 2. Zoho Meeting
This is also web conferencing software that allows hosting of free online seminars and meetings. Basically,it is meant for organizations with large number of teams dispersed over wide geographical locations. It helps such teams join together in real time without meeting physically. This software is integrated with video and audio features,letting the seminar be held smoothly. It also lets you conduct the meeting directly by sharing the desktop over the participants.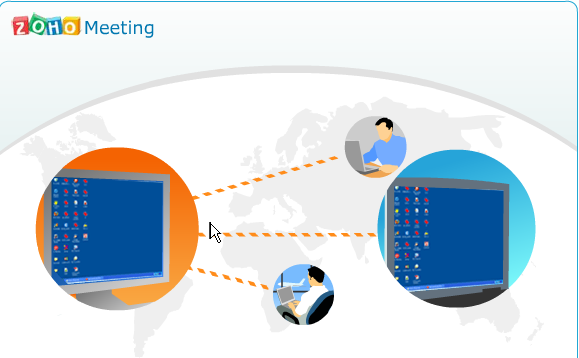 3. AnyMeeting
AnyMeeting is a web based software which allows you to host and attend meetings,conferences and online seminars freely. It enables you to share desktop screen with other attendees which are remotely dispersed via a web. This software gives a room for screen sharing,recording,surveys,public profiles,polls and application sharing. It is ads free application software.
AnyMeeting is user friendly software which operates on Adobe Flash Player. It is supported in Mozilla Firefox,Internet Explorer,Mac and Safari. AnyMeeting's free online seminars can be protected with a password. For instance,recordings can be password protected to keep them safe.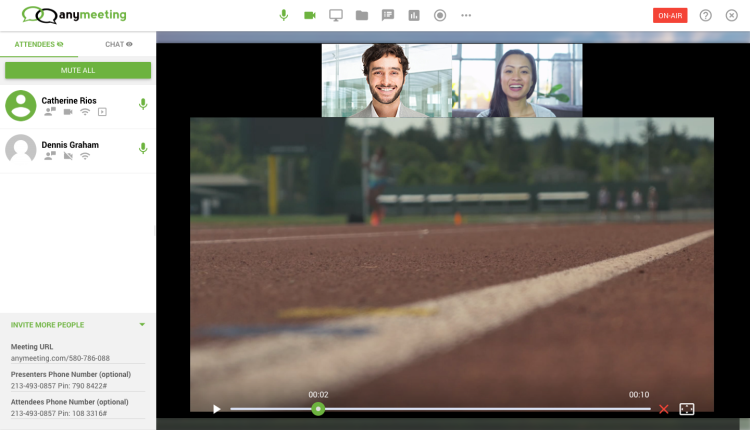 4. GoToWebinar
GoToWeninar software allows to host online seminars. Seminars may be described as the event held and attended exclusively from the Internet by online participants. Participants can join and participate in seminars through smartphones,Mac or personal computers.
The software allows for an interactive session whereby participants can ask questions and chat with each other. This is enhanced by audio and video features integrated with the software. This form of one to many communications reaches a large number of people.
GoToWebinar makes the business communication with partners,prospects and employees more efficient than any other seminar product. Additional features such as email automation allows creation of email invitations,reminders and confirmations to the intended participants.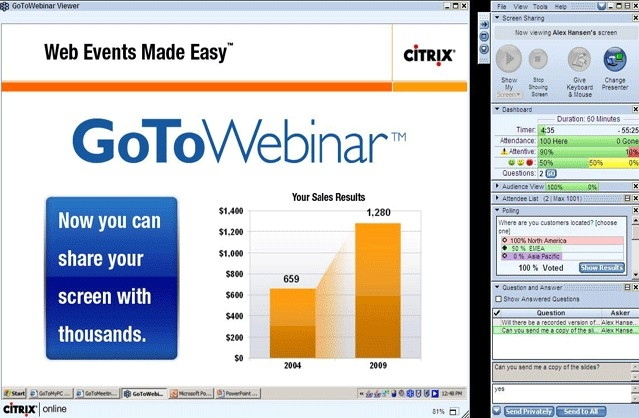 5. WebEx Meetings
WebEx Meetings is a free online web conferencing tool which allows meetings and online seminars to be conducted in each department. It provides participants with an opportunity to join online seminars and meetings through the use of smartphones,or computers.
This online web conferencing software allows for an effective and efficient attendance of the meeting. Participants are able to join the seminars and meetings from any place,communicate,and share documents and presentations.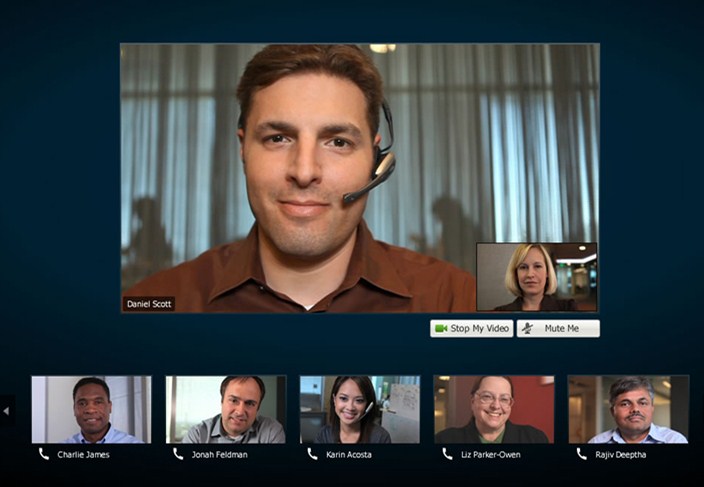 Free online seminars are more successful if the proper web conferencing software is in use. The above-discussed platforms are among the best and commonly used by many organizations. However,there is a variety of them. Nevertheless,the choice depends on the targeted group,population,geographic location and needs of a company. ezTalksMeetings serves all basic purposes of any organization. Online seminars are proving to be more efficient nowadays for organizations. This is because of the reduced costs and time to attend. You do not have to incur travel charges to attend an online seminar. With your personal computer or smartphone,you can attend online seminar freely at any place.Picture source from Clipartkey,PNGitem,KindPNG.