5 Effective Video Conferencing Tips
As companies are in the search of ways to reduce the traveling costs and also want to save time,video conferencing is gaining more and more eminence. It helps make collaboration and communication a lot faster and easier,and businesses are gaining immense profit from the same.
However,if you want to enjoy a flawless experience then there are some video conferencing tips you should always follow,which we shall discover right away.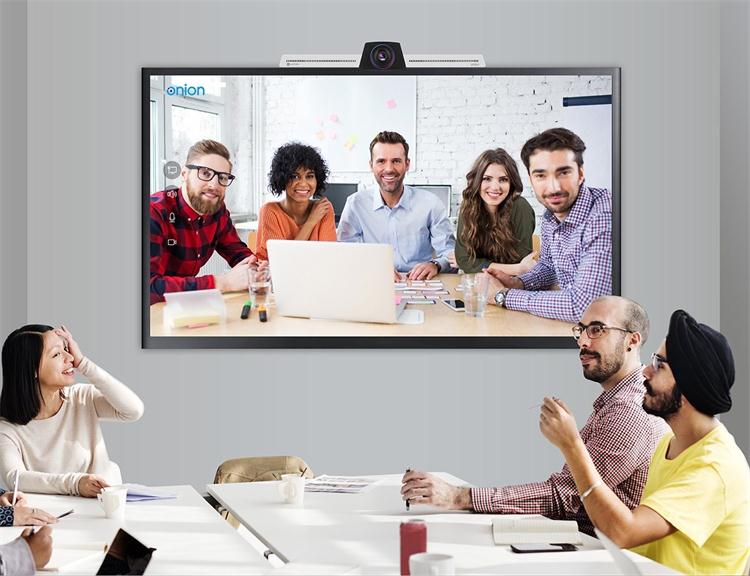 5 Effective Video Conferencing Tips
1. Learn about all your toolsAlmost everyone has at least has some idea about connecting over videos nowadays,all thanks to the various apps available. However,just familiarity is not enough if you are using it for business purpose,and you need to be fully aware. There are so many different types of video conferencing tools available,right from telepresence rooms that can cost you anywhere from hundreds to thousands of dollars,to midrange systems that uses specialized hardware,to low-cost or even free services like ezTalks Meetings,which though is free,offers you services that other software will require you to pay a huge fortune to use. ezTalks also has paid versions that offer even better services.Whether you are a participant or a presenter it is very important for you to take out time and understand the software,hardware,and the kind of connectivity you will be using. You should learn about all these much in advance so that there is no problem experienced when the conference is on.2. Give importance to your visualsIf you are in a telepresence site things are different,else,you must give enough importance to how you look on the camera and also your surroundings. These things need to be considered by the participants as well as the presenters. Make sure your location is clutter free and has no busy backgrounds. There should not even be any open windows that could distract viewers as people go and come behind you. The area you choose should also have enough lighting so that your face is visible without glare or shadows. Make sure you do not move out of range when speaking. It is very important that all the participants should be seen and be able to see when they are speaking.If you are in a one-screen video conferencing room then you should place the camera above the display,near the center. If there is a two-screen system then the camera should ideally be placed near the middle,between the displays,to help in eye contact. Also,remember that the display needs to be installed in such a way that the bottom of the image should be right above the height of the conference table.3. Check the soundYou also need to give importance to the sound. Your mike should be well positioned so that your voice does not sound too soft or too loud to others. If the background noises cannot be avoided then do not forget to use the mute button. Ceiling microphones are good for large conference rooms. If possible,avoid table microphones as they can pick up noises like finger tapping or paper shuffling and can be disturbing. If there is more than one participant present in a room then it will be best to use one microphone between two participants. Once the call ends,do not forget to shut off the audio and also video functions to avoid sharing any confidential information.4. Be engaged and engagingIf you want your video conference to be successful then do not try to lecture but speak with your audience. Never read any PowerPoint slides in monotone. It will best to ask questions frequently so that the participants stay engaged,and do try to address them by their name if possible. To get everyone involved it will be best to use built-in functions likewhiteboards and chat rooms,and to do so you need to select a video conferencing software like ezTalks that offers these and other interesting features. Also,show graphs,videos,and images related to the topic so that the conference does not end up becoming boring.5. Give importance to your appearanceLast but one of the most important tips for video conferencing is to dress appropriately. You may be participating in the meeting from your home,but you still are part of a formal event. So,you should dress just like you would while attending any other meeting in formal clothes. Since you will most likely be noticed waist up,give this more importance. Not only should you dress appropriately but also comb or tie your hair in a formal way.So,these are some simple yet effective video conference tips you should follow each time you plan to host online video meetings,and if carefully followed,all your meeting are going to be thoroughly professional and successful.