5 Best Video Conferencing for Small Businesses in 2017
Different companies may have different demands for video conferencing solutions. Small businesses are looking for one powerful video conferencing software that enables them easily communicate and collaborate with colleagues,clients or partners,at a price that fits their tight budgets. Besides,it will be helpful if the plans can be scalable to accommodate a growing business. Thus,selecting a right video conferencing solution is essential for the development of businesses. The following are five best video conferencing software for small businesses in 2017.
1. Skype for Business
Skype is usually known as a kind of social software that offers video-calling service to chat with friends or family. However,for business users,Skype for Business is also a good option. With just $5 per user per month,you can easily enjoy a group video calling service. As a meeting tool,it also includes an interactive whiteboard feature,letting users share notes,draw charts and more.
2. ezTalks Meetings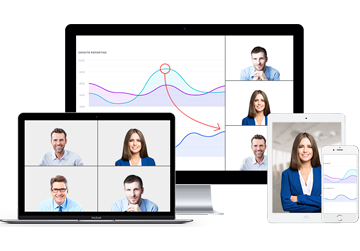 Why Choose ezTalks Meetings?
Free for up to 100 Participants
Fluent Group Video/Audio/IM Chat
Screen Sharing and Annotation
White Board and Collaboration
Record and Playback
SIGN UP FREE NOW
ezTalks is a professional video conferencing solution provider in the globe,which enables you to easily host a HD online meeting anytime,anywhere. ezTalks Meetings offers a Premium 30 Plan that is suitable for small businesses,allowing 30 participants in the meeting at the same time. At a price of $16.99 per host per month,the software still possesses a powerful function. Besides the general features,its recording and playback functions make you easily get more missed information after the meeting.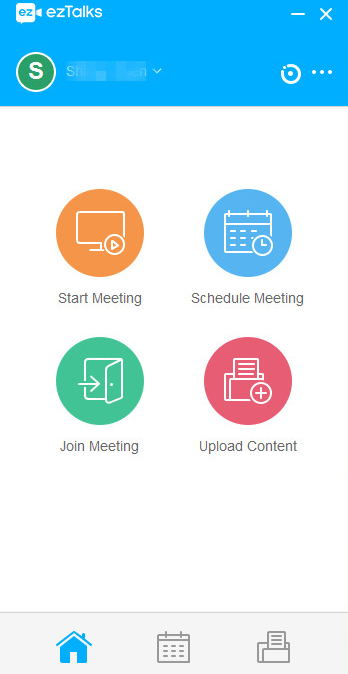 Here comes a good piece of news! ezTalks Meetings' Free Plan has been upgraded to 100 participants with 40 minutes limit forever,which makes it the industry's first video conferencing solution provider with a 100-participant free of charge. It would be the best video conferencing for most small businesses.
3. GoToMeeting
Citrix GoToMeeting with HD video conferencing is a simple yet powerful way to collaborate in real time. The most popular video conferencing app is the Pro Plan with $29 per month,or $278 per year,allowing 50 people to join a virtually face-to-face online meeting. The service enables you to create a personal meeting room with a fixed meeting link,so that you can use the virtual room to schedule meetings easily. You can even share your keyboard and mouse controls with meeting attendees for smooth collaboration.
4. Cisco WebEx
As one of the giants in the enterprise-grade video conferencing field,Cisco also provides the WebEx service for small businesses. The entry-level Premium 8 version costs $24 per month,or $228 per year,yet it only let 8 users at once join a meeting remotely. Its Premium 25 version costs $49 per month,or $468 per year,with 25 participants in the meeting. A little expensive,yet it provides a screen sharing feature for easy presentations. Users can also share files,documents and PDFs for collaborative editing.
5. VidyoCloud
Vidyo is a leading American company that provides software-based collaboration technology and product-based visual communication solutions. VidyoCloud offers unsurpassed error resiliency,and can even adapt to 20% packet loss in network challenged environments,like mobile and wireless. Most of companies don't have a dedicated network,and VidyoCloud make it possible for small businesses to have a high-quality video collaboration more successfully and smoothly.
Video conferencing plays an irreplaceable important role for small businesses in many aspects,such as expanding new projects,communicating with clients or partners remotely. Therefore,it is crucial for small businesses to utilize video conferencing solution in its process of development. Only by selecting the best video conferencing that meet you demands,can businesses fully realize its value and get benefits from it.