Top 5 Intercall Alternatives
Intercall is known for offering a web conferencing management solution for all types and sizes of businesses. It comes with some advanced features to enhance the experience and to boost the productivity of the business. It offers both the basic and improved features including file sharing,ad hoc meetings,and unified communications to make the communication easy and more effective. But it is not free from the shortcomings.
If you have used Intercall,you might have realized that it has a very confusing interface. It does not offer an instant solution as well. Moreover,the user will be allowed to open only one webcam at a time. There is no integrated invitation for Mac as well. The customer service is not reliable and you will not get the free trial for the video conferencing. With all these negative sides,you might not expect hassle-free communication and the limited features will not serve all your business purposes.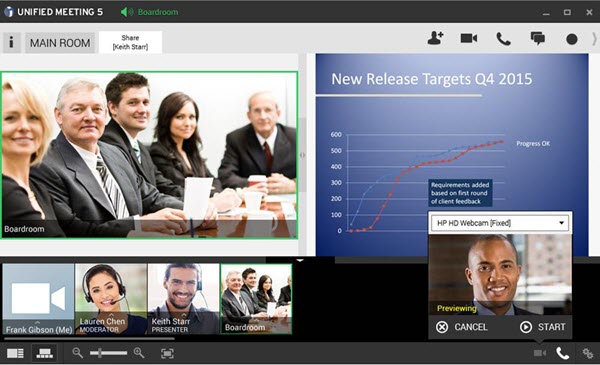 If you are going through this phase,you can consider Intercall alternatives. You will find many alternatives to Intercall. As the Intercall competitors are many,you might fight it a bit hard to choose the right alternative to Intercall to get the maximum benefits. If you are looking for the best alternative for Intercall,you can go through the following five. All these five Intercall alternatives are highly appreciated by the users for the easy-to-use interface and improved features.
1. ezTalks Meetings
If you want the best Intercall alternative,ezTalks Meetings is designed for you only. It enables you to host a conference from any part of the world. Some of the key features of the ezTalks Meetings are a stable and full HD video conference with your team. Moreover,you can record the meeting and play it back in future. You can schedule,reschedule,and cancel your meeting. You can share the files,texts,images,and even the screens. You can use the remote control and whiteboard for the further usages and to make it more convenient and useful. It is compatible with many platforms including Windows,Mac,Android,and iOS. You can use it on your mobile and computer. It offers both the free and paid versions.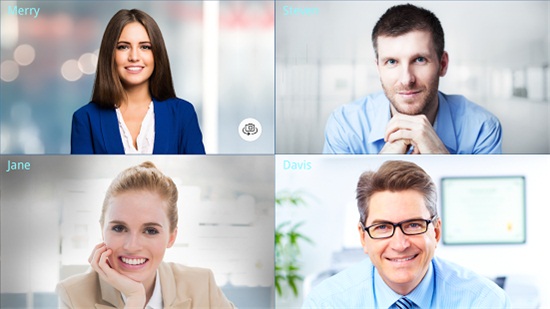 2. Adobe Connect Meetings
Adobe Connect Meetings is normally used for the general presentation,web conferencing,online training,and learning the modules. It is highly-customizable. It comes with many advanced features to make the online meetings more effective,hassle-free,and less time-consuming. You will have the customizable meeting rooms,audio and video conferencing,chat,whiteboards,pooling,user management,breakouts during the meetings,and excellent video communication. Besides,it offers brilliant user support including the PDF manuals and moderated forums. It comes with an easy-to-use interface. It offers highly secure communication and free audio conferencing as well.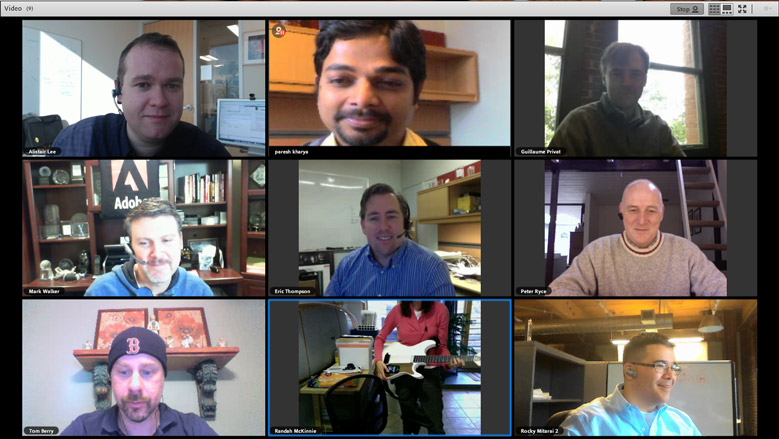 3. TeamViewer
TeamViewer is known for serving different purposes. This software comes with a full package including desktop sharing,remote control,online meeting,and file transfer between the computers. Besides,it is compatible with the Linux,Windows,iOS,Windows RT,and Blackberry. It comes with many improved features to make the process easy and more effective. You can cut and paste and drag and drop the files depending on your requirement. Some of the key features of the Teamviewer are customer modules,simplified file transfer,cut and paste,drag and drop,service queue,desktop shortcuts,optimized audio and video,and notifications.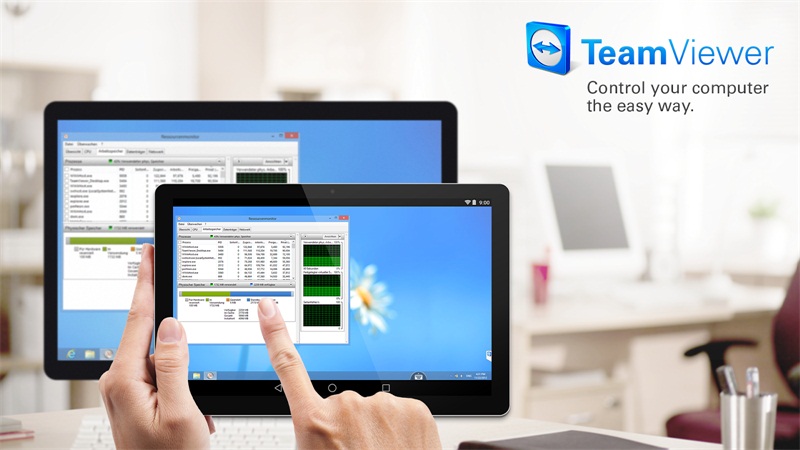 4. Skype
Skype is one of the widely used apps popular all over the world. It comes with both the free and paid versions. With this app,you can send text,voice,and video. You can share your experience without any restriction. It comes with an easy-to-use surface. It can be used both for the personal and professional purposes. With this,you can celebrate any special event and discuss all important matters. You can also send instant messages. Some of the key features of the Skype are cross-platform support,universal audio conferencing,communication within office apps,presence and location card,and meeting room systems.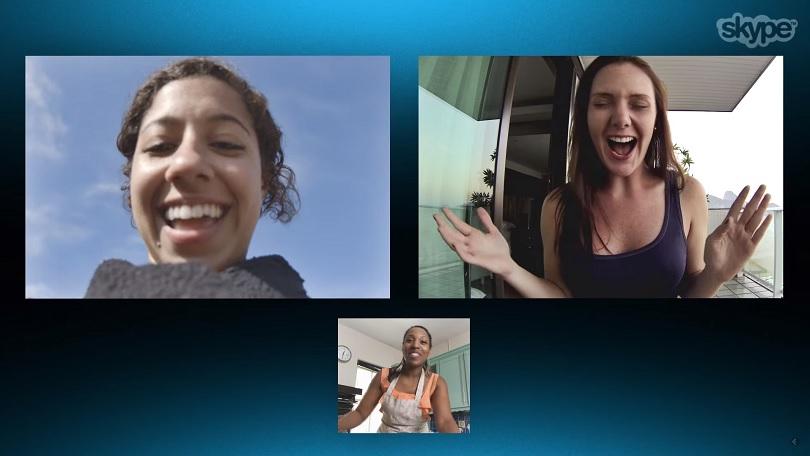 5. Zoom
Zoom offers high-quality video and audio conferencing service. It offers an easy-to-use web conferencing solution to all sizes of the businesses. With the zoom,you will get high-quality audio and HD video. It also enables the users to start an online collaboration with multiple participants up to 500 participants. It offers screen sharing,dual streaming,whiteboard,meeting ID,personal room meeting,private and group chat,co-annotation on the shared screen,single-sign on,dynamic voice detection,HD voice and video conferencing,custom emails,and 128-bits Encryption.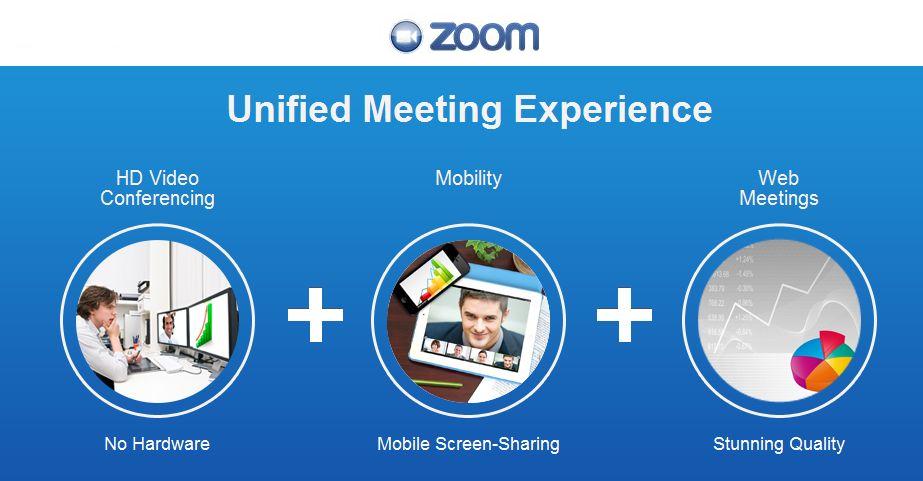 All these online collaboration tools are the best Intercall alternatives. These tools work better than the Intercall as they offer an instant solution with an easy-to-use interface. You can choose any of these Intercall competitors to boost the productivity of your business. But before deciding on any of them,you need to go through your requirements first. With the proper understanding of your requirements,you can choose the best Intercall alternative to get the maximum benefits.