Mute New Participants When Joining a Meeting
ezTalks has released a new feature for video conferencing,which is to mute all new participants when joining a meeting. This feature has been available on Windows,Mac Android,iPhone and iPad apps.It bringsincredible advantage for users who require critical control on participants.
Part 1 Why muting all participants when they join a meeting?
Generally,participants join a meeting with the microphone on in default,which helps those people who are not tech-savvy to video conferencing in a comfortable way. However,when there are a large number of participants join a meeting with the microphones on,it would causechaos in the room. Therefore,muting new participants when joining is necessary for such kind of situations.
Part 2 How to mute new participants?
Go to the Settings--Meetingspage and select the option ofAutomatically mute all participants when they join the meeting.The participants will be able to unmute themselves during the meeting.
If you do not want the participants to unmute themselves,you can select the second option ofAll Participants should be granted by the host before talking in a meeting.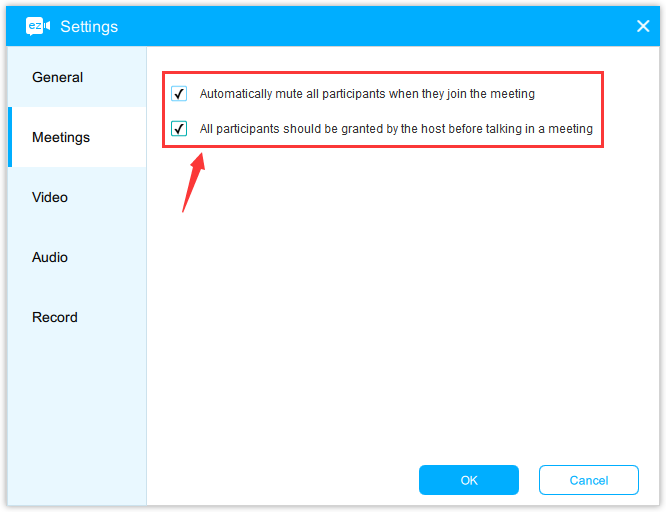 If the participants need to talk,they can click on the microphone icon and apply to talk. The host will see the raising hand icon as below topermit speak.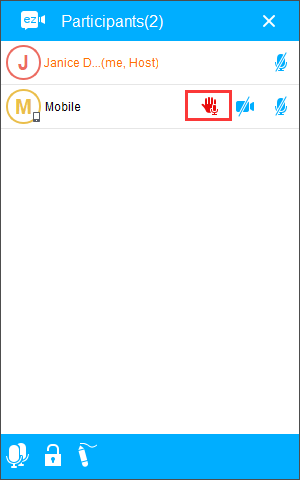 Learn the detailed steps about how to mute and unmute participants.
Downloadthe app and enjoy the new feature now!