4 Virtual Team Challenges and Solutions
Employees of most companies are now present all over the world as a result of expansions of such brands. Now, while this, of course, is a very good thing and one of the signs of growth, such companies have to find ways to help their employees stay connected. One such way is the creation of virtual teams. Virtual teams are basically teams with members connected virtually or so to say through the internet and popular tools like ezTalks Meetings. Such virtual connection is very important as it helps the members of a team, who are part of the same project, to discuss ideas, face challenges together, and help the project be successful. Though such teams do play a big role towards the success of companies, they also face their own share of challenges. So, without wait let us get to learn about these virtual team challenges and also their solution.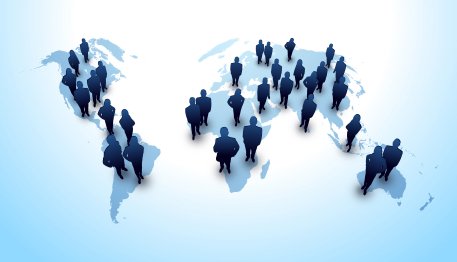 4 Main Virtual Team Challenges and Solutions
Challenge 1 – Since they cannot see each other face to face one of the most common challenges faced by virtual teams is that they are not able to build enough trust. Interactions may be there via phone or email but that is not as intense as face to face communication, hence the lack of required trust in many virtual teams.
Solution – If possible, arrange a face to face meeting at least twice a year. If this is difficult or not possible then it will be best to use tools like ezTalks and organize frequent video conferences. It has been seen that virtual teams that get involved in video conferences at least once or twice a week are more effective than those who depend on emails and phones for communication. Video conferences can be used to discuss issues and solve problems instantly. At the same time, it should also be used to help the members know each other well. So, once in a while you can plan informal video conferences where the members may just chat, get to know each other, play some games, and have some fun time.
Challenge 2 – It is very common for team members of a virtual team to not work as expected and thus not deliver as is needed.
Solution – To avoid this problem you first need to make sure that you properly define the results that are expected. Make the team members realize the fact that you will not compromise on the results that are expected of them, and if they are facing any troubles whatsoever they need to get things clarified before the deadline. If still there are team members who do not deliver then you need to get tough on them. Understand what their problem is and clearly let them know they have to deliver anyhow. It is also important for a virtual team leader to make his/her team members understand that their job is only to define results and help develop the capabilities of the team, and not to tell them how they need to complete their job.
Challenge 3 – One of the challenges of working in virtual teams is the difficulty to identify if the team members are really committed as you cannot see them every day face to face.
Solution – Firstly make your team members understand what you expect of them. You also need to understand their timescales, resources, schedules, etc, but also let them know that you are completely uncompromising as far as results are concerned. After your virtual meeting session is over, and you have assigned different tasks to different members, ask them how they plan to complete this task. Let them be aware of the consequences if they do not complete their task on time. It will also be a good idea to use some online scoreboard to record the progress of your team members.
Challenge 4 – Virtual teams many a time feel they are just individuals working as has been directed but do consider themselves as part of a team.
Solution – Virtual leaders have the responsibility of creating a concise and clear direction for the entire team and make them connected to the team vision. They need to understand how each member's goal is linked to that of others. Team spirit will not develop overnight, but through everyday reactions and owing to the efforts of the team leader it can surely materialize. You may even give some points to the members who complete their job perfectly and share it with other team members so that they know how the efforts of one of their team members have proven beneficial for all of them. This will give all of them the boost to work harder, and at the same time they will learn about and praise others' contributions, and also feel connected.
So, these are a few common virtual team challenges and solutions. If you too are facing any such problem, start following these solutions without delay, and before long you will see your team getting stronger and stronger, and they are sure to achieve desired results every time.