5 Best Meeting Apps for iPad
Every business owner realizes that there are very many types of meetings to attend in the course of managing your business. Meetings are very crucial for every business. These include employee training,recruitment of employees,meeting with potential clients,and even meetings with current clients.
All these meetings require some time dedication. The more time you save,the better you will manage your business. Some of these meetings require just a few minutes. However,before you meet with certain people,you might have to travel over a long distance and spend more time as a result. This is unfortunate,considering that,time is very crucial. For these reasons,iOS developers have taken the initiative to create some of the best iPad apps that will help you attend remotely without having to travel for hours just to spend a few minutes in a meeting. This article focuses on providing a list of some of the best meeting apps for iPad.
1. ezTalks Cloud Meeting
This application is the best meeting app for iPad users from any geographical location. The best thing about it is that you can easily attend a meeting even while walking to a certain location,without having to worry. To sweeten the deal,ezTalks Cloud Meeting has made it even interesting by integrating features that no other app will provide. You can easily record your HD video meeting and play it back later for reference.ezTalks Cloud Meeting is one of the best iPad meeting app has to offer for customers,especially considering that you have the chance to the meeting with 500 people at the same time for a very affordable price. For people who have a problem believing the features of this application,a free version allows you to host an online meeting for not more than 40 minutes with 100 people is available. You also have the advantage of scheduling meetings online,and sharing screens and whiteboards.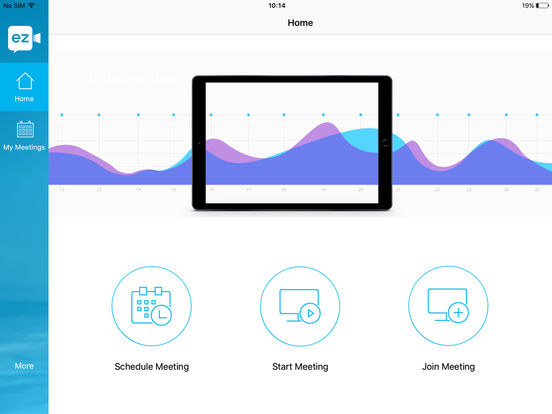 2. join.me
As a live meeting app for iPad,join.me allows you to share presentations,documents in any format and online whiteboard while hosting a live meeting with other people. The application also allows you to enjoy video and audio calls of the highest quality straight from your iPad. The application is very easy to use.
You can easily start a scheduled meeting with a single tap. You can either start a certain scheduled meeting,start a meeting while still on another,or start a video conference call with more than one member. If you receive and are invite to a certain meeting,you will receive a certain code,which you type in the application and you connect to the meeting with ease. Apart from sharing of documents and other presentations,you can also watch the same video with the attendees of the meeting. All these features on join.me are free with no hidden charges. The application is very secure and all the meetings you hold will be private.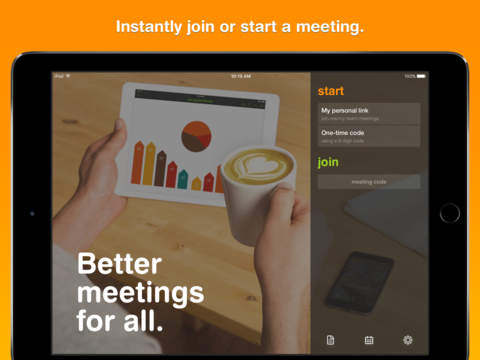 3. WebEx
WebEx is an iPad web meeting app developed by Cisco,one of the biggest technology companies,for business applications. This app's integration is like no other. Attend meetings from any iOS device,including your iPhone,iPad or even your Apple watch. The use of a meeting app has never been easier than this. Some of the most loved features of this app include the app's ability to join meetings straight from the lock screen,sharing of any document with any file format,high quality video,and audio that are able on full screen mode and two-way video that allows you to switch between your front and back camera. The app allows you to record meetings for later playback needs. This app's development meets all your meeting needs.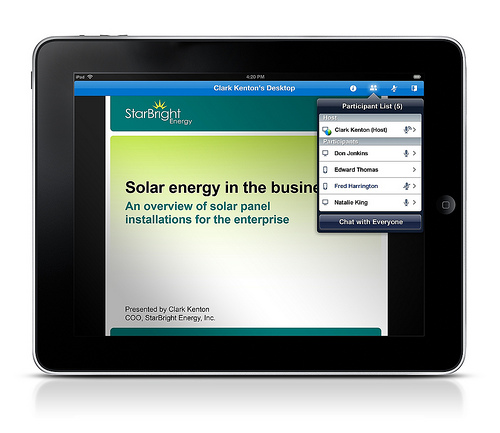 4. Hangouts
Hangouts is an iPad meeting app developed by Google. The app's usages include messaging and video or audio calling. The video calls can be made from a message group with up to 10 friends. This app also allows you to call any number from any geographical location at a very cheap and affordable price. It allows you to leave messages for friends who are offline,whether audio,video,or a simple text message.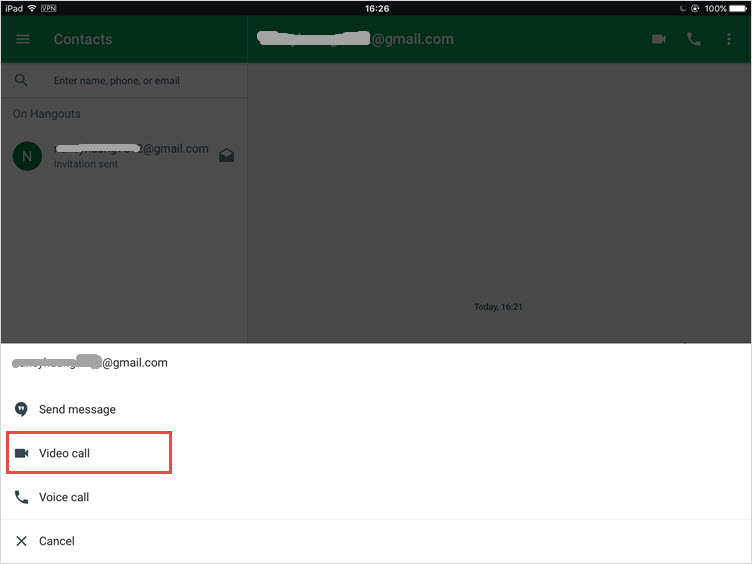 5. Skype
Skype is a popular meeting app for iPad. The application has some of the best,easy to use features,including add-ins that help you stay on your call even when you want to multitask and making any kind of calls even to people without Skype installed on their devices. The app is completely affordable and preferred for calls by most people. The meetings are completely secure and private.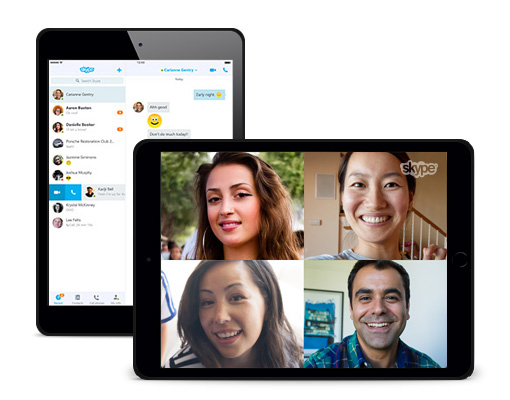 Conclusion
Using your iPad to attend meetings is one of the major advantages that come with these applications. For your own meeting purposes,you can check the list of best meeting apps for iPad and decide which app has features that meet your needs.