5 Alternatives to Polycom Video Conference System
Polycom video conferencing product line ranges widely: video terminals,network equipment,and audio terminals. You can also find Polycom HD video conferencing system among products of the company. Although widely used,some still find Polycom video conferencing equipment not satisfying due to high cost,complicated configuration etc. To help you find out which is the best video conference system,here we list top 5 alternatives to Polycom video conferencing system.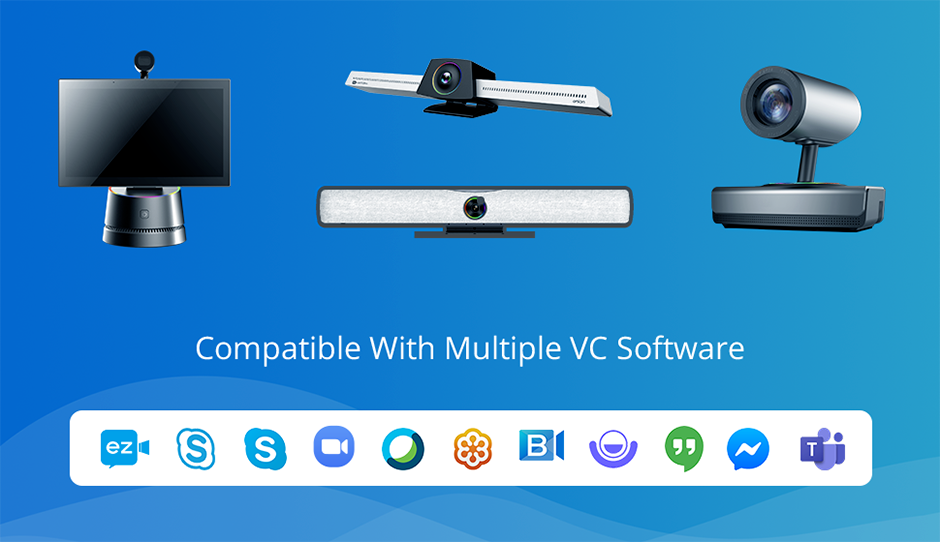 ezTalks Hardware
Supports Multiple VC AppsezTalks all-in-one video conferencing devices work with most popular VC apps like ezTalks,Skype for Business,Skype,Zoom,WebEx,GoToMeeting,BlueJeans,Lifesize,Google Hangouts,Facebook Messenger,Microsoft Teams and more as you require.Request A DemoHere we choose top 5 alternatives to Polycom video conference system:
1. ezTalks
ezTalks is a young yet energetic boy which is truly innovative and modern,compared to Polycom video conferencing. The conference room solutions can be regarded as the best alternative to heavy Polycom video conferencing systems. ezTalks provides both professional hardware and cloud-based software to set up your meeting room easily.

You can choose the solutions for any size of your conference rooms for their products cover all of the scenarios.All of them are easy to set up and use for anyone.
Main Conference Room Solutions (Hardware)
★Focus Rooms- Meet Mini
Meet Mini is a portable all-in-one video conferencing device specially designed for focus rooms. Integrated with a touch screen,HD camera,coder,microphone,speaker,WiFi,built-in battery and software,you can take it to anywhere you like for an unparalleled meeting experience.
★Huddle Rooms- Meet S
Meet S is also a piece of affordable video conferencing equipment with all-in-one design for huddle rooms. It ensures the easy and convenient installation process with only three steps required. It takes pride in the 1080P camera with 120 field-of-view and dual microphones which deliver HD video & audio. With ezTalks software,you can control and manage your room with various mobile devices.
★Small Rooms- Meet Pro
Meet Pro is the premium video conferencing equipment for small rooms. All-in-one design ensures the easy and convenient installation process. The video and audio delivered are excellent due to the ePTZ remote control camera and dual microphone arrays. The control of Meet Pro room can not be easier than ever since you can control anywhere you want.
★Medium and Large Rooms- Meet X
Meet X is a medium-large conference room solution with integrated camera,codec and embedded cloud software. It captures everyone in picture with 1080P PTZ wide-angle camera and supports dual displays with up to 25 video feeds,lighting up your team collaboration.
ezTalks Software
Professional HD video conferencing softwareis also supportive by ezTalks. It is extremely suitable for business discussions,online lessons,video presentations and many other necessary applications that require high quality video and audio. Thissoftware comes with a bunch of outstanding featureslike screen sharing,whiteboarding,polling and etc. that are bound to make yourcommunication flawless and effective.
To ensure that you can grab the freedom to personalize your conference room,all ezTalks hardware with great compatibility and a high performance-price ratio that allows users to choose their preferred VC software like ezTalks,Microsoft Teams and more as required. Just pick your favorite!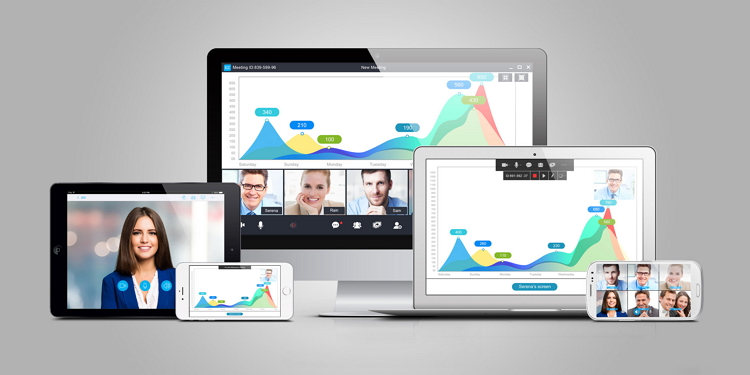 No matter hardware or software,ezTalks is widely regarded as a competitive alternative to polycom compatible video conferencingsystem. Don't hesitate to try or buy it now!
2. TrueConf
TrueConf is the largest developer of corporate and individual products and equipment for video conferencing in Europe. TrueConf solutions allow in 15 minutes deploying a secure corporate unified communications system with UltraHD video conferencing support.
TrueConf Terminal 2.0 is a new advanced solution for meeting rooms,conference rooms,and executive workplaces. It is a constantly updating software platform,which came to replace hardware systems. TrueConf Terminal 2.0 is completely free software that installs on any device running Windows OS with the ability to manage the terminal through a web browser and conferences on one or more screens.
3. VideoMost
Among thepolycom alternatives,VideoMostis also useful and popular. It is a software solution for video conferencing with HD sound quality and video in any IP networks. This system allows you to organize video communication sessions with an unlimited number of participants (at the same time you can see up to 10 of the most active participants). Log in to the conference through a browser or desktop application. The system has support for direct p2p video calls. VideoMost features collaboration with documents,moderation of participants,status display and text chat. There is a free version of up to 3 participants.
The new version of video conferencing system VideoMost can simultaneously display 16 participants on the screen,supports 4K (Ultra HD) video resolution and up to 50 fully interactive video participants in each conference (and up to 500 video listeners in each conference),which is the best indicator in the world. Also,VideoMost 3.0 now allows you to see the video of interlocutors on one monitor,and on a second monitor the broadcasting files in the current session. In addition,VideoMost has added support for Google WebRTC standard.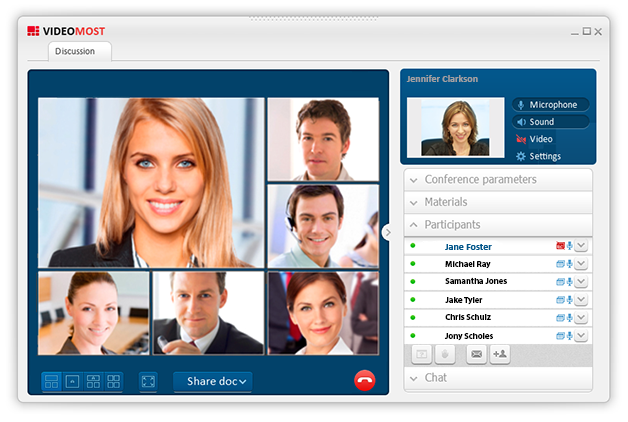 4. Cisco Telepresence
Cisco Telepresence is complex software and hardware system of video conferences. It provides high-quality video communication like that of polycom system for video conferences. Through integration with cloud services (Cisco WebEx) the system supports various options for participation - from telepresence systems to smartphones.
CTI Company has expanded its range of cloud services with the "on demand" label. The new service "Videoconferences on demand" is built on the basis of the Cisco Telepresence system and allows companies to improve communication efficiency,accelerate decision making,obtain quick access to specialists,reduce the time and financial costs of travel and give additional impetus to business development through the use of advanced IT technology. The company promises an affordable monthly subscription cost that is not comparable with the high costs of acquiring such a solution,flexible tariff offers,a branded portal for planning and managing conferences,and round-the-clock support of the service.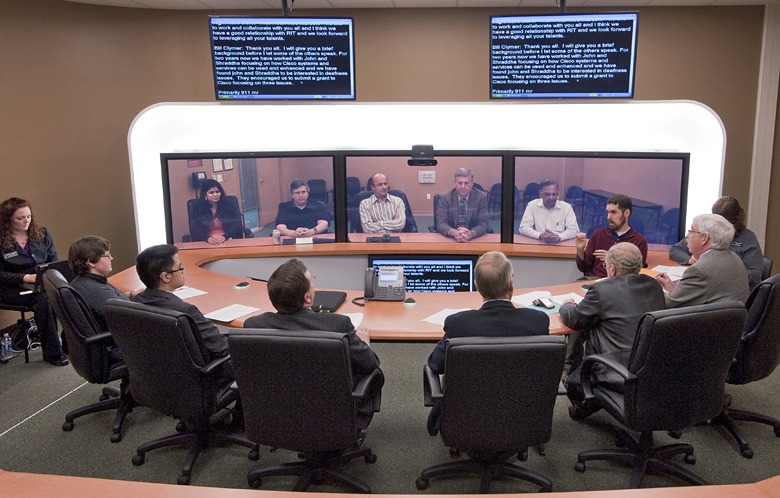 5. Google Hangouts
Google Hangouts is a service for business communications. It consists of the Meet (for group video) and Chat applications (for creating group chats). It also works on mobile platforms.
The service for a chat and video conferencing Google Hangouts still remains undervalued because of the incomprehensible positioning. Whether it's an instant messenger,video chat,or business video conferencing system.
And,finally,Google decided to make it clear. Now Hangouts is a business service. Rather,two services. First - Hangouts Meet is a video conferencing service (almost the same as it was,but with a new design). It is available both separately and in G Suite,and allows you to create free video calls for 30 participants. The second - Hangouts Chat - it's a group chat for business,a full-fledged alternative to Slack with rooms,bots,and integrations. It is available only to users of G Suite.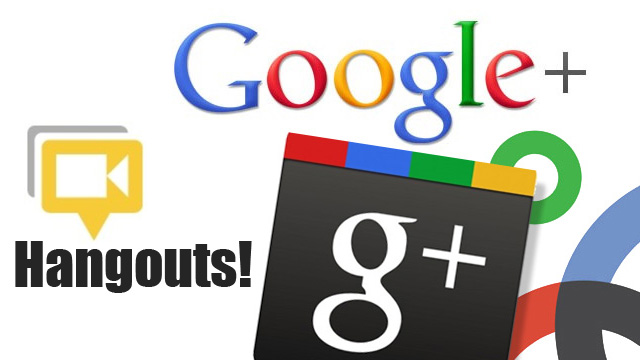 Conclusion
Strong competition in this area doesn't allow you to waste time to make wrong decision. With the right video conferencing,you can quickly solve all the issues that arise. Thanks to modern video conferencing systems,collaboration becomes easier and easier. Polycom video conferencing system or ezTalks are considered to be the best in the market when it comes to video conference systems . We can safely recommend you to use one of the video conference systems described above.