3 Video Conference Call Software for Collaboration in Real Time
When it comes to communication and collaboration between branches and headquarters,business travel is not the only way to bring employees get together. Internet video conference call service is regarded as a good solution to collaborate in real time. Unlike business travel which costs you a lot for air plane,hotel,taxi and so on,video conference call service proves to be cost-effective. If you're interested and wanna have a try,you're already in the home stretch. Here we'd like to share you with three video conference call software.
1. ezTalks Meetings - Free Video Conference Call Software
As one of the best free video conference call software,ezTalks Meetings provides you with a comprehensive way to let you connect colleagues and customers instantly wherever you are. To be more specific,it gives you the ability to host or join an internet video conference call with up to 100 participants at once or at any scheduled time. During the course of the video conference call,you're allowed to share your ideas via the built-in interactive whiteboard tool,desktop displaying as well as text messaging.To keep the video conference call effective and orderly,you can authorize someone to speak and mute others,transfer the speaker role from one to another. Its recording feature makes it pretty easy to record,share and playback any video conference call. No matter whether you plan to apply video conference call system in business,education,online training,medical treatment,court,online webinar,ezTalks Meetings works perfectly for you.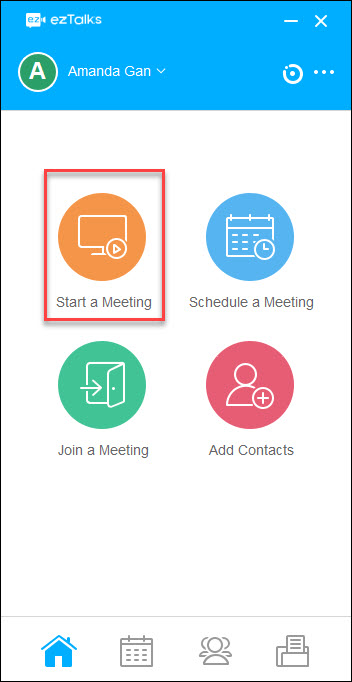 2. GoToMeeting - Video Conference Call Program
GoToMeeting,as its name implies,offers video conference call system to empower you to stay in touch with colleagues and customers from anywhere around the world. It is compatible with Windows,Macintosh and Linux. You can go to its official website to download a right version. It's not free,but provides you with 14 days free trial that allows 6 participants to broadcast their video at a time. After expiration of free trial,you have to upgrade to its paid plan whose price starts at $19/user/month,otherwise you can only use it through Google Chrome with less features.
By using this video conference call program's premium version,you're capable of meeting up to 99 participants at a time. To interact with participants,you can share files,browsers and whiteboard,hand over presentation control to any participant,text with one or all participants. If you want to keep track of everything that happen in the video conference call,you can record it and save as an audio file.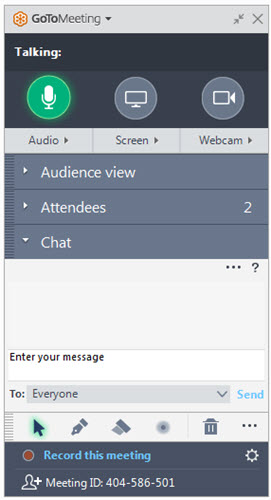 3. join.me - Video Conference Call Software
Just like GoToMeeting,join.me is also video conference call software that supplies you with two paid plans that helps you keep in touch with colleagues and customers who live far away. If you get interested,you can download and install it on your Windows computer and try its 14-day trial version that enables you to start a video conference call with up to 9 participants. During the video conference call,you can interact with others,like file transfer,screen sharing,remote control. When the free trial version expires,you can choose to upgrade to its pro version or enterprise version that offers you many more features,like presenter swap,recording,annotation.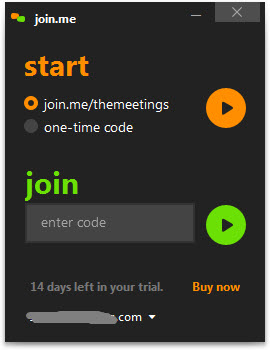 The video conference call software mentioned above make it super easy for you to connect multiple colleagues and customers from multiple locations at the same time. With them,communication and collaboration can happen any time,anywhere effortlessly. Therefore,why not select a suitable one and have a try?