10 Trends Shaping the Future of Conferencing Services
Frost & Sullivan recently released a report detailing the rapid growth rate of video conferencing services in Latin America. Based on their report the conferencing services market is estimated to grow by 23% in the next seven years (2014-2021),this will ultimately account for $ 138.6 million in annual revenues. The exponential growth will be spurred by high growth rates in visual communications and collaboration,growth of virtual teams,cost reduction and productivity enhancements.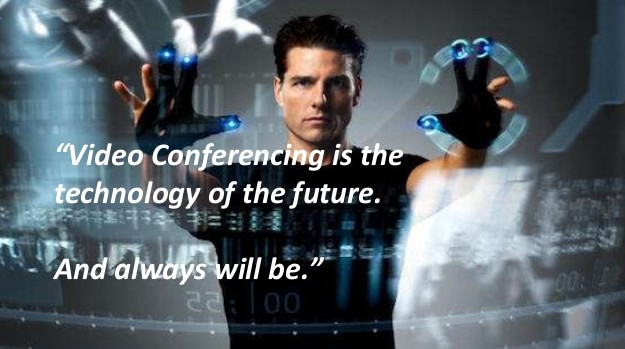 In this regard,ezTalks,your preferred online meetings,training and webinars solutions provider,has compiled a comprehensive list on the leading trends in the industry. Not only are these the most popular trends but also the trends with most impact. The list is based on research conducted on more than 20 of the leading conferencing-services providers.
1.User Experience is Key
Long gone are the days when only tech-savvy individuals could operate the latest technology. Simpler and more aesthetically pleasing interfaces are now a key factor for virtual teams before they agree to acquire a web conferencing service. A more-intuitive user experience is now more important than ever and will continue to be a major consideration. Video and audio conferencing tools should be well designed to meet the needs of the end user enabling even novices to adapt easily to the technology.
2.Mobile-First Strategies are Coming of Age
The emergence of powerful,affordable and reliable smart phones has shifted the attention of the entire world towards mobile. Web conferencing services have not been left behind. Some conferencing service providers have reported that mobile conferencing apps account for 60% of their customer base this gives a clear indication that the Smartphone revolution should not be taken lightly and will continue to drive the growth of video and audio conferencing services.
3.Company-Wide Conferencing
Firms are now actively deploying video and audio conferencing services for their entire workforce. The growth of this trend is attributed to active-host and full-deployment models and affordability of the service. This trend will only continue to grow as more and more companies realize the benefits of conferencing services.
4.VolP is Replacing PSTN
The traditional PSTN networks have served us well but VolP is increasingly becoming the go-to solution for conferencing calls. This is a natural transition and the growth of VolP traffic is expected to lower the average selling prices in the years to come.
5.Web Conferencing is becoming a Collaborative Platform
Enabling collaboration online is one of the strengths of web conferencing. Firms are finally coming to appreciate the ability to create an affordable work space online that previously required members to travel in order to collaborate. An example is the Cisco Spark which has made it possible for team members to share content,leave notes and host meetings online.
6.Firms are using Multiple Conferencing Solutions
The growth of conferencing services has led to the innovation of various audio,video,file sharing and collaborative solutions,unfortunately or fortunately these services are offered by different providers. This has led to firms using multiple conferencing providers at a time The growing trend has led to confusion and some disorganization but has enabled the smaller players in the industry to compete.
7.Visual Conferencing Continues to Grow
High-quality visual conferencing and the networks to support it on an array of devices have enabled the rapid growth of video. In addition,the increased number of millennials in the workplace and affordability of video conferencing solutions have helped the business world overcome the fear of being on camera.
8.Content Management is the Future
Managing audio and video recordings,file sharing and the collaborative work space is the next big step that conferencing services have to take in order to further mature their products. This will be made easier with the parallel a similarly accelerated growth of cloud computing. Conferencing services should be able to make information searchable,digestible and readily available.
9.Conferencing Minutes are Now Sold in Bundles
On-premise and hosted Unified Communications & Collaboration (UCC) bundles are now incorporating audio and visual capabilities. Enterprise communication vendors such as Microsoft have streamlined their packages and are starting to offer products within UCC entry-level bundles. This will ultimately keep reducing the cost of conferencing services enabling smaller firms to get involved.
10.Hosted Video is Becoming Mainstream
Traditional video conferencing is steadily transitioning to the desktop and Smartphone. This factor in addition to more firms adopting an open space work place has led to ad-hoc meetings. Hosted video will is expected to keep growing as more and more organizations realize that cloud computing and conferencing solutions can bridge the gap between them and large corporations.