5 Best Team Collaboration Tools
The internet is helping connect the world in a much better way and at the same time opening new job opportunities. People now need not necessarily visit a brick-and-mortar office every day and work can be done from home as well. Furthermore, there are so many companies that are expanding and opening branches in different parts of the world and thus have employees throughout the globe. Though of course, all this is good, it is only good until such people are able to stay connected and organized. For any company to succeed it is important to be in touch with each other and discuss on important matters, and this is exactly what tools for team collaboration allow us to enjoy. There certainly are many team collaboration tools in the market, but we shall now get to learn about the top 5 that you can consider.
1. ezTalks Cloud Meeting
If you want to settle for nothing but the best team collaboration tools then your search ends with ezTalks. It has an almost endless list of interesting features to offer which will make team collaboration fun, easy, quick, and hassle-free. Together with offering HD quality video and voice feature, it also offers application and screen sharing, gallery and full-screen view, group and private chat, whiteboard, scheduled or instant meetings, live broadcasting through browser, unlimited cyclical meetings, freedom to add up to 100 members, and a lot more, that too free of cost.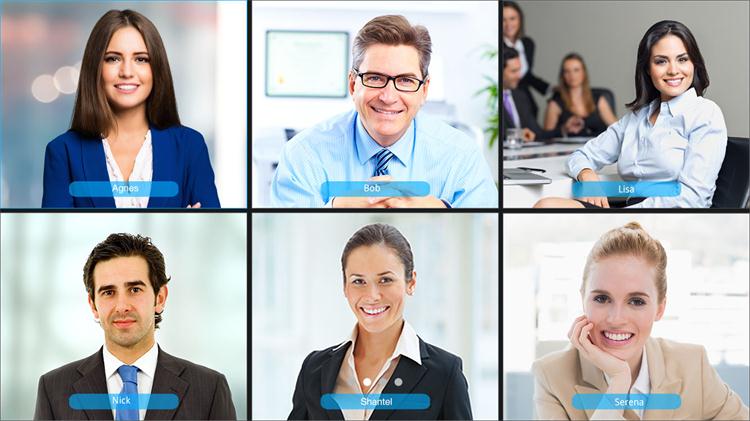 2. Slack
Slack is one of the best team collaboration tools. It works quite like the instant messaging platforms but has much more to offer, that makes it a good choice for those whose team projects need fluid and quick communication. Apart from sending normal instant messages, using Slack you can also make video and voice call for quick direct communication, create channels so that you can speak to some or all team members, transfer, share and store files, integrate with various apps like Trello, Google Docs, and so on. Most of Slack's features can be enjoyed free of cost. However, if you are in need of stronger functionality and higher limits then you can opt for its Standard or Plus plan.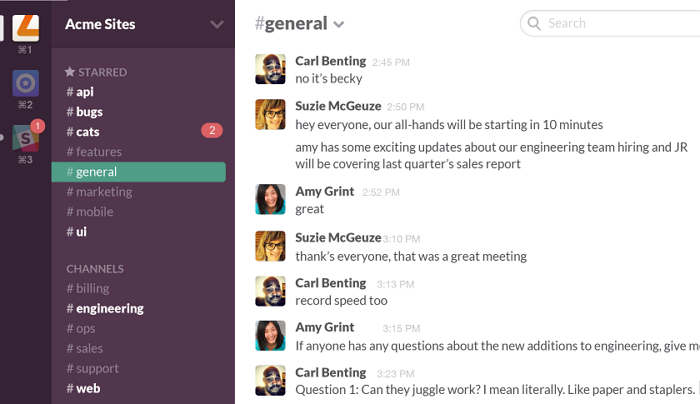 3. G Suite
G Suite is also a good team collaboration tool that generally goes unnoticed. This collection of tools is even known as Google Docs or Google Apps. G Suite is basically the business class version of those applications and tools that are available with all Google accounts. You shall get to enjoy Google's email, office apps, calendar, cloud storage and instant messaging. You can share everything and get to enjoy collaboration in real-time. Once you create your G Business account, together with the basic advantages that you know about, you will also get to enjoy better security options, your own domain Gmail address, strong administration controls, live 24/7 customer support, and mobile device management. The best thing is that G Suite allows you to enjoy the power and reliability of Google with perfect integration.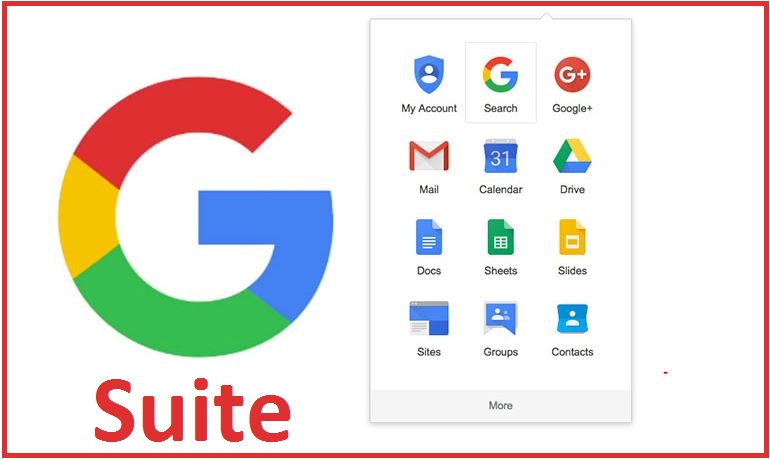 4. Workflow Max
Workflow Max is yet another best team collaboration tools that you can use it to improve team collaboration. This basically is an all-comprehensive business solution using which you can access anything from anywhere, thus making it a great tool for teams with members distributed in various locations. It helps you to do everything – track initial leads, get an invoice for work completed, and also important things in between. Some of the features that you will enjoy on using this app include time tracking, project management, generating quotes, back-end accounting, and financial and status reporting. There is a free trial version that you may first use, and if you like it, then there are various paid plans available for you to choose from depending on your requirements.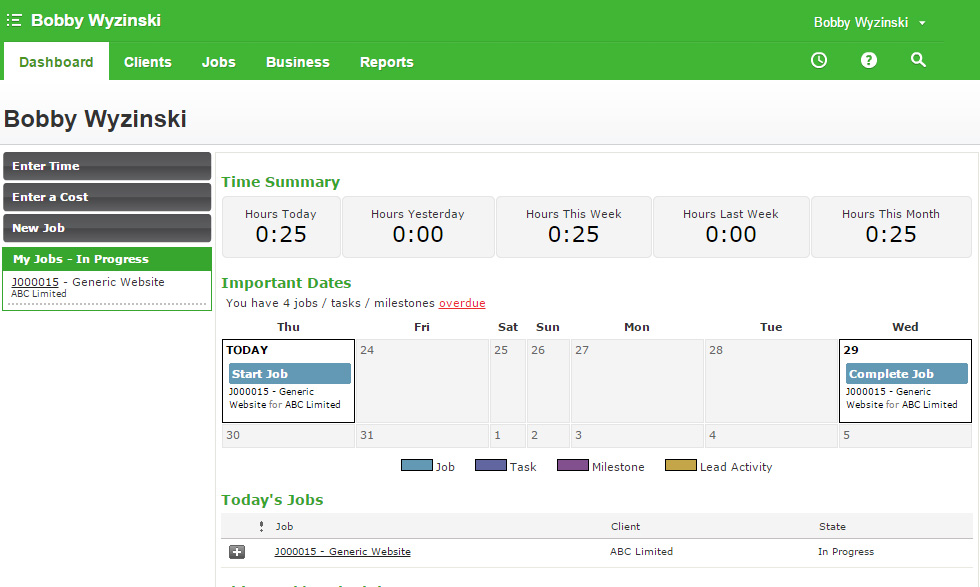 5. Basecamp
Basecamp helps centralize whatever is happening in your business, thus offering a base from which every member of your organization can work. It has quite a pyramid like structure wherein at the top is the upper-level management and the successive tiers take their orders from the tiers above and distribute the tasks to the tier below. The projects following this system gets divided into individual tasks that are assigned to different teams or groups, and teams then further break this task and assign different jobs to different members. Once projects and teams are decided then to-do lists can be created. Workflows are improved bus using features like deadlines, scheduling, file storage, and message boards. Basecamp offers a 30-day full-feature trial, which if you like and wish to continue, you will have to opt for its paid version.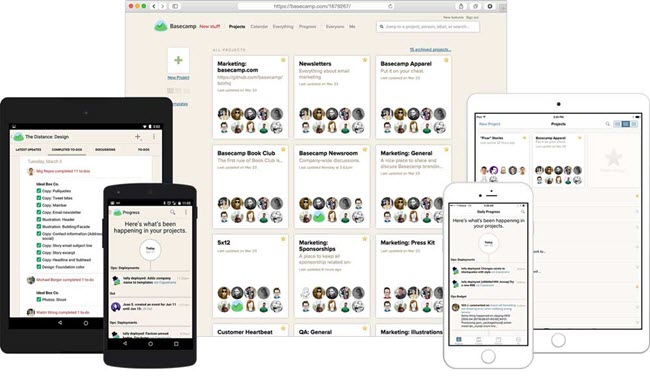 So, these are the top 5 team collaboration tools, and all of them are good in their own ways. Just go through each of them carefully, understand the features and the price you have to pay for them, and then decide which one will prove to be the best for your needs.