5 Best Online Brainstorming Tools
Business ideas are vital elements for a successful venture. These thoughts come from various sources, but an excellent way to come up with them is to brainstorm with a team of people, most of which is the organization's employees. Brainstorming as a process includes project planning, gathering thoughts, developing ideas to solve problems within the organization, designing options to increase productivity, and other novels ideas.
Despite the fact that brainstorm help generates great ideas, it encounters myriad of challenges. For instance, some people may join the discussion and keep quiet throughout the session. Others will want only to ride on points raised by a few! This perhaps explains why a week later after conducting brainstorming sessions, someone mentions a fantastic idea and all will agree that indeed it is good, but it is too late to implement. Another challenge is the fact that, in today's business environment, teams that work cohesively on a project are often not located in the same office, so having a great time to collaborate and share opinions is limited. Thankfully, with the advent of technological developments, solutions that offer effective online brainstorming sessions are currently available in the market. Here below are five best online brainstorming tools for your perusal:
1. ezTalks Meetings
ezTalks Meetings is an excellent software that provides easy, professional, and feature-rich online brainstorming services. As the name implies, the tool is based on the cloud, and it is designed to offer top-notch solutions for brainstorming and ideas sourcing for businesses. The solution offers a full range of hardware, software features including HD audio, and video through users from different locations can collaborate and share ideas and information during an online brainstorming meeting. The product also offers a whiteboard that comes with innovate function, allowing for highlighting, screen capture, texting, drawing, erasing, and other great tools. With these features, those involved in brainstorming session can share screens and content in real-time.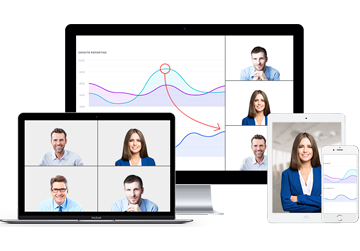 Free Online Brainstorming App
Free for up to 100 Participants
Fluent Group Video/Audio/IM Chat
Screen Sharing and Annotation
White Board and Collaboration
Record and Playback
FREE TO START NOW
2. Stormboard
Stormboard is one of the best free online brainstorming tools featuring an online whiteboard that provide users with a range of different colored sticky notes, which allows seamless collaboration with other people. The solution is designed with various templates, of course, depending on what you are brainstorming, how many steps would be required to form part of the brainstorming process and the expected goal. The software allows users to post text, videos, pictures, and documents besides giving them the ability to draw sketches. On the sticky notes, users can indicate their names or leave their ideas completely anonymous. As soon as the required number of ideas is made, voting among users commences to determine which idea they think it is the best.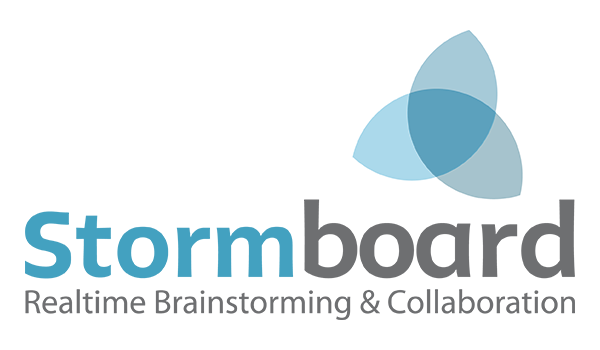 3. Mural
The mural is a great online brainstorming software that allows users to sort and gather information, ideas, and resources in various formats. The intuitive solution makes it possible to drag & drop documents, rich media files, and links onto a big drawing board. By and large, the program fully supports the possibility of conducting remote brainstorming sessions with no technical hiccups.
The tool above is designed as a pinboard, which means any invited user can join the rest of the team to collaborate on contributing ideas, developing a project, or editing a design layout. All the changes made during the session are reflected in real-time on the board.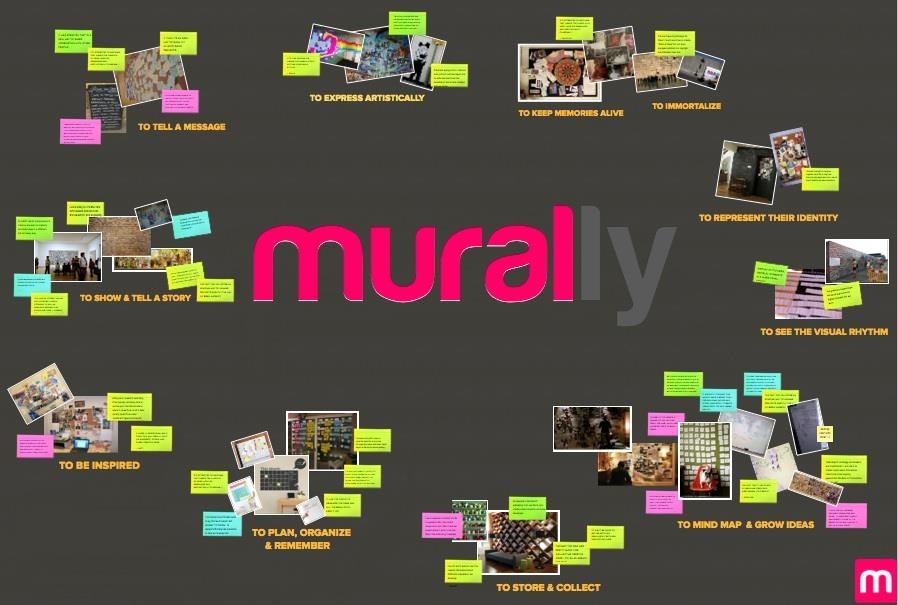 4. Pinterest
Just like Mural, Pinterest is designed as a pinboard. The product is help users develop different topic boards by typically creating ideas, linking to articles, and pictures. In most cases, people use the above online tool for all kind of things, including fashion & style ideas, interior design, photography, and even recipe ideas. Despite the fact that most people use public boards on Pinterest to share their thoughts and visuals with others, the solution also allows users to come up with secret boards.
When it comes to brainstorming, there is no doubt that secret boards take a great leap. They provide a space for users to collect ideas around a specific topic. When shared with others, especially those within who can pin' box, the topic comes to life with incredible brainstorming ideas.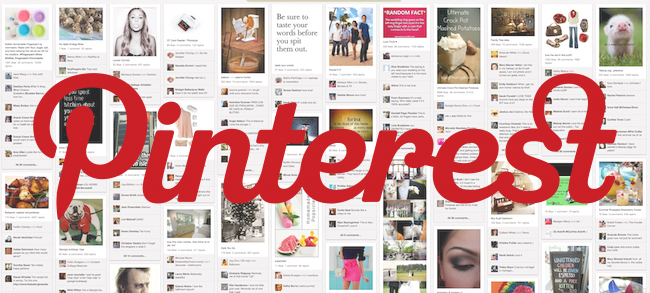 5. Trello
Teams based on remote locations can use Trello as their best online brainstorming tools. The product allows users to share to-do-lists (which contain their ideas) with others in real-time. The above tool provides one interface for a customizable to-do-list based on a system of cards or Post-it notes. With Trello, users can categorize and even order drawings, mock-ups, text, and photos from the participating teams. The app also provides the ability to set appointments and reminders. Lastly, the tool also allows users to set a progress gauge from which brainstorming development will be monitored and evaluated.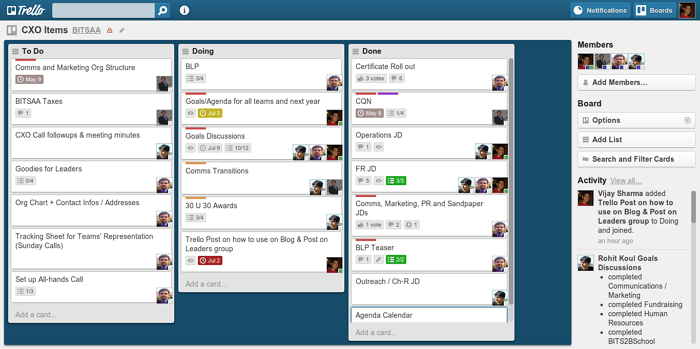 Conclusion
The list of the best online brainstorming tools are just endless, but the above mentioned are just but a few. By and large, all of these solutions are designed for real-time work, thus making a remote team work easier and efficiently when it comes to contributing their ideas for a common goal.