5 Best Meeting Scheduling Apps
Scheduling meetings can potentially be a time consuming and tedious task that sometimes results in poorly scheduled and unproductive meetings. It usually involves a string of emails going back and forth attempting to find the best time to schedule a meeting as well as find the best location to have the meeting.
What Is a Meeting Scheduling App?
The meeting scheduling app is designed to make the task a lot easier for you and for all individuals invited to attend and participate in the meeting. Many available scheduling apps work with your own calendars or integrate other calendar applications. These apps can simplify what would otherwise have been a frustrating and stressful task,and some can help you schedule meetings with clients and colleagues alike.
Why Companies Need Meeting Scheduling Apps?
With the meeting scheduling app,teams will experience meetings that are more productive and conveniently scheduled for all participants. The process of planning and scheduling for the meeting is also dramatically improved and simplified when one uses the meeting scheduling apps. Double bookings will be outdated because most of the apps work with the calendars of all invitees eliminating the possibility of booking two meetings at the same time. Without a doubt,meeting schedule apps save time by picking the best time for all to schedule meetings,which eventually results in improved productivity in the workplace. Here are a few of the meeting scheduling apps that are available online.
5 Best Meeting Scheduling Apps
1. ezTalks Meetings
ezTalks Meetings is not only an app for scheduling meetings,but also primarily a video conferencing app that can include 100 people for every video online meeting for free. With its help,you can schedule online meetings ahead of time easily.
Apart from meeting scheduling,there're many additional features,including screen sharing,audio conferencing,whiteboard sharing and content sharing. It can be used by organizations,governments and different enterprises for teaching and training,online meetings,telemedicine,webinars and more. The basic plan is free and plans with more features require a payment.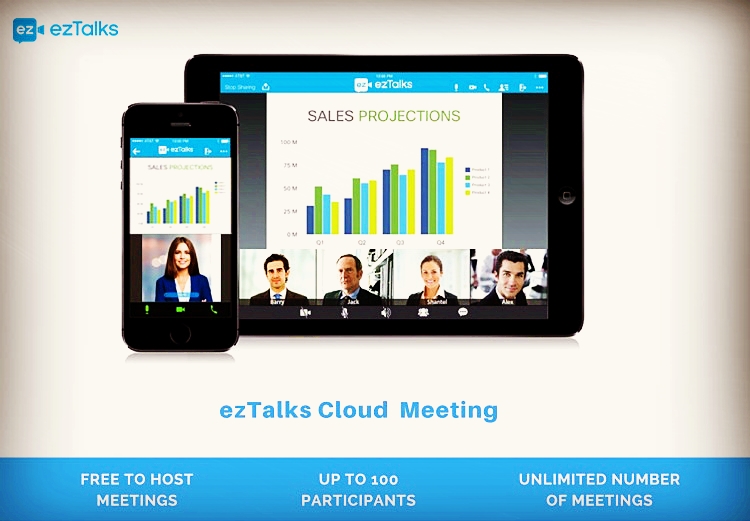 2. Doodle
This scheduling meeting app will help any group when it comes to finding the best time for scheduling a meeting. It includes a poll feature whereby a poll can be set up and each user can choose the best time to schedule a meeting while also checking off the best day for them to attend the meeting. Doodle will tally the poll results and suggest the best day to schedule a meeting based on poll results and includes. It is free to download with additional features such as calendar integration available on the premium subscription.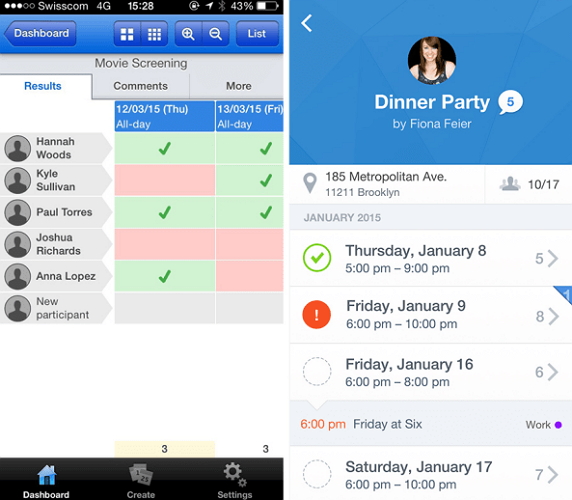 3. TimeBridge
This app to schedule meetings can help you coordinate your meetings as well as schedule them. It can synchronize with other calendar applications and is compatible with Outlook,iCloud and Google Calendar. It has great reminder features that can be set up to notify you after every five minutes before the scheduled meeting. The application can also email more information about a meeting such as the directions and expected weather for the day of the scheduled meeting. It is free to download.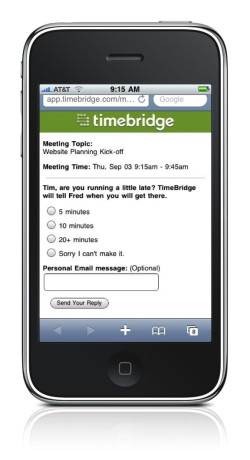 4. Calendly
Calendly has all the key features that allow you to schedule new meetings but it also allows you to schedule multiple recurring meetings such as monthly and weekly meetings. It requires a Google account for the sign in and once invitees have accepted invitations to a meeting,the application can schedule the meeting on the guests Outlook,iCloud and Google calendars. It has custom event links,which are beneficial when sharing events with clients and customers. The application is free to download and a subscription is charged for additional features available in the premium plan.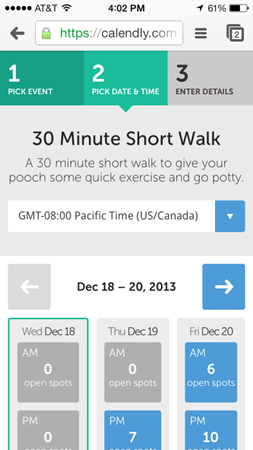 5. Smart Meeting Planner
This app is used to schedule a meeting between two people quickly and easily. The two phones are connected via NFC or Bluetooth and it allows the users to interact and finally decide on the best time and date to schedule a meeting. It is an Android application.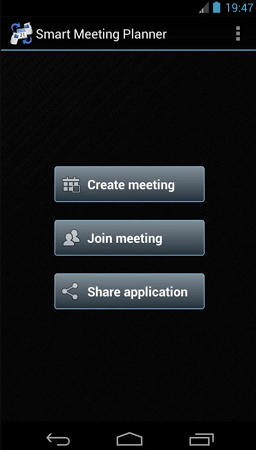 Conclusion
Meetings are an integral part of any company and are typically where employees get to discuss and communicate ideas as well as where they get feedback on the status of different work processes which then allows for informed decisions to be made. Without meetings,employees would essentially be working almost in isolation and workflow would be inhibited. Although meetings are critical for companies,planning for the meeting should not consume more time and energy than required and the meeting scheduling apps ensure better management of these two resources when it comes to planning for meetings.