Ukrainian innovations air monitoring system Menatir
In 2022, a company from Ukraine — Culver Aviation — presented its unique and advanced development — the Menatir automated aerial monitoring system — at the international exhibition of commercial drones in Las Vegas. The company's developers sought to provide a comprehensive solution using drones that could meet the needs of both government agencies and big businesses. 
Simply put, the Menatir is a versatile product, a tool that can be used remotely, single-handedly, without the need for a whole staff, while solving their own routine tasks. To understand precisely how the system works using unmanned aerial vehicles (UAVs), let us take a look at the features of its functionality and how it is bundled.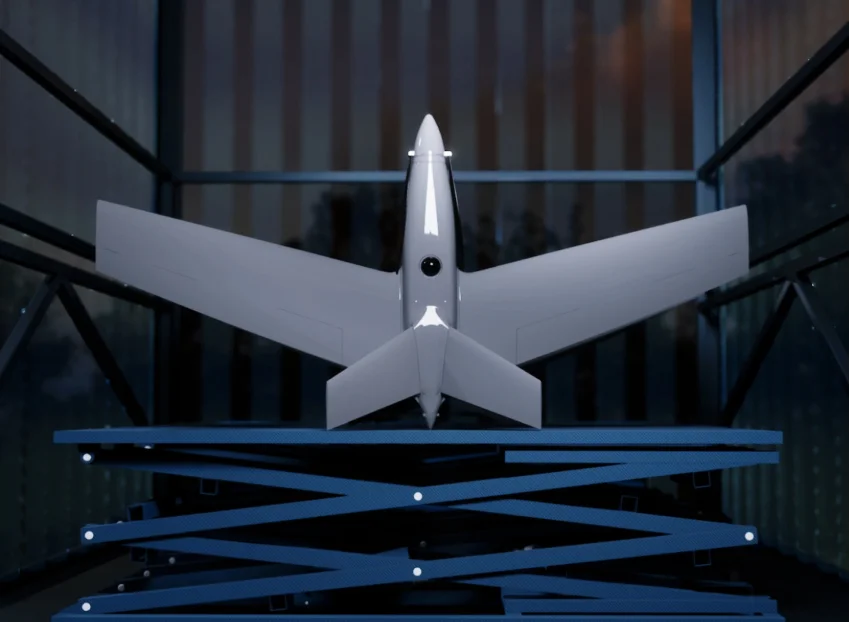 Features of the Menatir system
Developed by experts from scratch, the autonomous aerial surveillance system Menatir is a complex of base stations/containers with 6 drones in each. Thanks to the developed algorithm and automation of the system, the drones take off and land vertically on their own. And thanks to artificial intelligence (AI)-based software, they instantly transmit the information they collect in high quality.
The Menatir's navigation technology and high-resolution cameras enable it to:
photography;
video footage;
thermal imaging
geodesy;
large-scale mapping, etc.
Types of monitoring payloads
Depending on the task and application, drones need to be equipped accordingly. This is why the Menatir system offers six types of payloads:
Gyrostabilized suspension with a video camera
Such a device is needed for real-time video surveillance and high-precision object detection thanks to AI elements. Such a video camera has:
High-precision three-axis gyrostabilized suspension.
Full HD video streaming with up to 350 ms delay.
Transmission range of the video signal over the entire area of the system.
The capability of video stream encryption under the AES-128 standard.
The capability of building a MESH network.
Automatic determination of coordinates and tracking objects.
Gyrostabilized suspension with a video camera and thermal imager.
In some situations, it is necessary to perform video monitoring at any time of the day or night and in any weather conditions, so it is optimal to equip the drone with such a load. 
Video camera with thermal imager differs in the presence of a 640x480, 30 Hz, and the ability to detect a person from a height of 500 m.
High-resolution digital camera
The processes of mapping, orthophotoplanning, and creation of digital models of terrain and infrastructure objects with the help of UAVs do not do without the use of a high-precision camera. Its characteristics are:
RTK/PPK GNSS L1/L2/L5 20Hz module.
Three-axis gyrostabilized suspension of its own design and production.
Camera resolution 61 Mpix.
Spatial ground resolution up to 1 cm per pixel depending on flight altitude.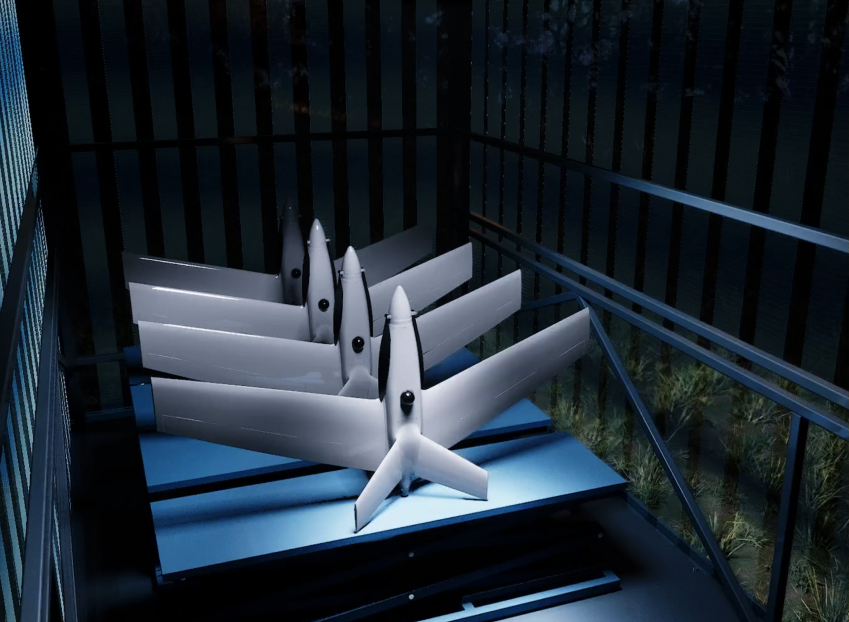 Drones equipped with a multispectral camera are designed for monitoring agricultural terrain, green areas, protected areas, and water bodies, whose features:
Five-band with panchromatic imaging mode.
Spatial resolution on the ground is up to 1 cm per pixel depending on flight altitude.
Light sensor for image correction.
The monitoring of air quality is one of the most important factors in the normal state of the environment. In order to conduct accurate atmospheric monitoring, you need to use a UAV with an eco-sensor, which in turn:
Checks for CO, CO2, O3, NO, NO2, SO2, NH3, CH4, H2S, PM1, PM2.5, PM10 pollution.
Measures dust concentration and up to 3 gaseous substances at the same time.
Measures temperature, humidity, and atmospheric pressure with the separate combined sensor.
Possibility to connect external GPS module.
The experts who developed the Menatir system are convinced that drones can be used in many areas by changing the payload. That is why the system allows for the use of other devices, with dimensions of up to 220x120x75 mm and weighing up to 1 kg.
The Menatir system is a new generation of air monitoring, aimed at the productivity of life and activity of modern society.