How to Share My Desktop Online
The key to success of any business is effective communication with its clients and administrative staff. In many cases,face-to-face communication can make the things easy and effective but sometimes it becomes impossible due to the distance between the two or more participants of a communication. In that case,people have to travel long distance for this purpose which is a time and money consuming process.
Introduction
The latest technological advancements have made it easier and more effective by introducing screen sharing software like ezTalks Cloud Meeting etc. These software options allow the businesses as well as individuals to share desktop online in real-time,with whom they want to communicate their ideas and plans. These screen sharing software applications can also be used on various other occasions to make communication between the host and several participants easier and effective like web conferencing,online meetings,remote support,and online training and web presentations along with sharing the screen of your desktop.But to take full advantage of these screen sharing tools you must know how to share my desktop online first. The process of sharing your desktop online by using a screen sharing software say ezTalks Cloud Meeting is briefly provided hereunder for your consideration.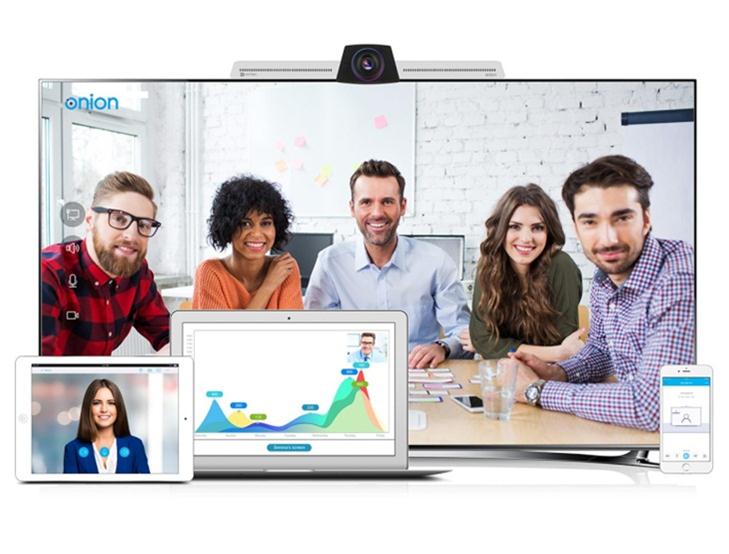 What is ezTalks Cloud Meeting?
ezTalks Cloud Meeting is a video conferencing software based on the cloud. This online tool not only offers a platform for online meetings and communication in real-time but also for multiple chats and sharing options by including various innovative features. It also includes an innovative slate like a whiteboard on which you can create graphics,texts,and images to share with other participants. This conferencing tool also allows you to share HD audios and videos along with instant messages and screen of your desktop instantly.
How to share your desktop online?
ezTalks screen sharing software is very easy to use for live presentations during online meetings. It offers free as well as paid version of its software which you can get from its official website. Its free version allows you to communicate and share with up to 100 participants but if you want to communicate with a larger number of people then you will have to buy its paid version. With its paid version you can communicate with up to 500 people at a time. You can use this feature just by downloading it on your computing device.
ezTalks Cloud Meeting is a user-friendly software which makes it easier to communicate with other participants in an online meeting in real-time along with presenting their illustrations and demonstrations during a video conferencing session. The effective screen sharing program of this software can make it easier to share an online training,make demonstrations to a team and share reports between the administrators and other stakeholders.
One can use ezTalks Cloud meeting just by registering and creating an account with it carefully. While sharing desktop online you should use it in a stepwise manner as under:
Step 1: First of all you will have to download and install ezTalks Cloud Meeting web conferencing software on your desktop or mobile computing device. Take ezTalks Cloud Meeting for Windows as an example and you can get the latest version of the software from the following download button.

Step 2: Now you can sign-up with ezTalks either by using your Facebook or Google account or your email account.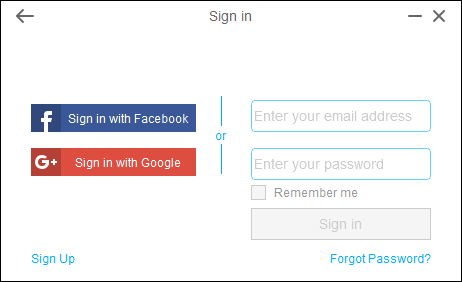 Step 3: In your third step,you will have to click on 'Start Meeting' when the main window appears on your computer screen. It will lead you to a personalized meeting room from where you can invite the participants for your meeting with whom you want to communicate and share desktop online by sending them an invitation through email or emailing them the ID of your meeting room.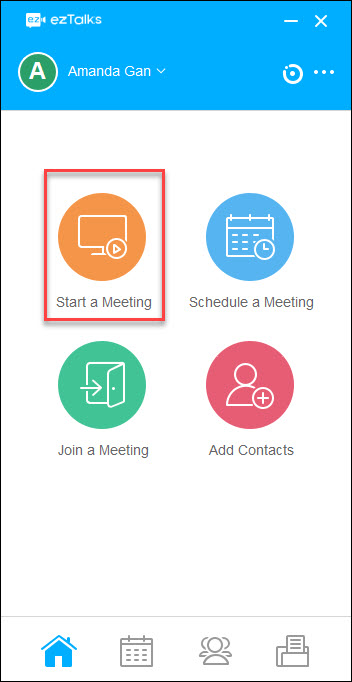 Step 4: When all the invited participants access your meeting room,then you should go at the bottom of your computer screen and click on 'Share Desktop' option. The screen of your desktop will be shared online with all the participants present in your online meeting room.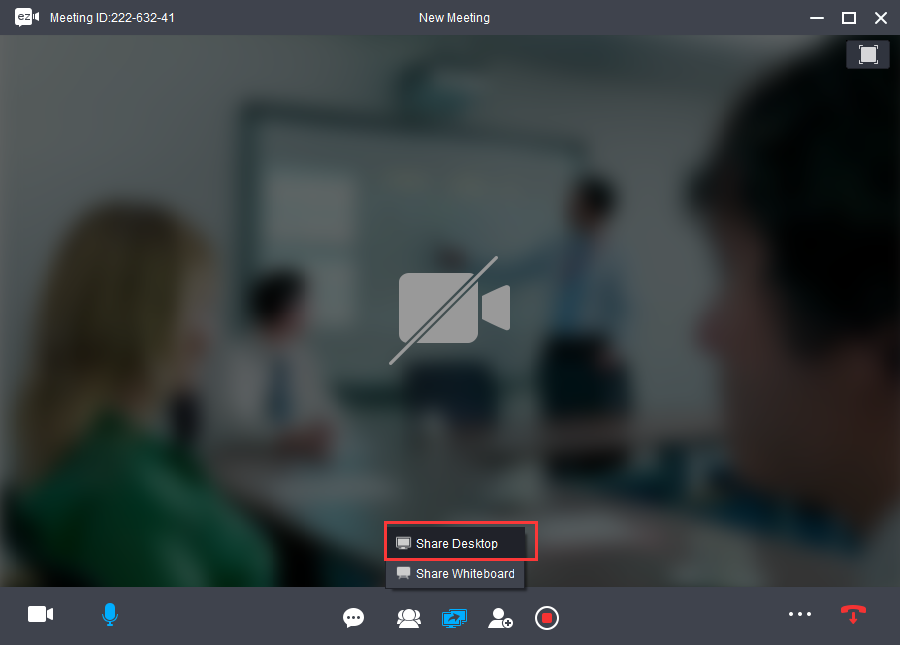 ezTalks cloud Meeting software also provides you a toolbar option on your computer screen,regardless of which mode you are using,for controlling the usage of its sharing feature. It allows you to pause,stop or restart the sharing of your desktop screen at any point of time if required. This toolbar also helps in selecting the participants for an online meeting in real-time. Moreover,the screen of your computer also provides an option to take notes of the meeting. It also allows you to add diagrams or text in your presentation while sharing to online through this software. In this way,the desktop share online feature of this software helps the participants of your online meeting to understand clearly what you want to convey to them.
Conclusion
Thus,the information provided in this write-up can help you to share desktop online easily by using a good online sharing tool like ezTalks Cloud Meeting etc. These online sharing tools are easy to download and use to share your computer screen with all the participants of an online meeting.