How to Use Google Hangouts for Webinars?
What is Google Hangouts Webinar?
Webinars improve the way businesses market and sell their products and services. They also improve the way knowledge spreads. Google Hangouts on Air has made it possible to create a free webinar. It has good features such as integration with YouTube, Gmail, the Google Calendar and real-time communication with the audience.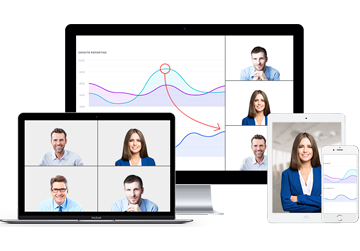 ezTalks - Best Webinar Software
Free for up to 100 Participants
Fluent Group Video/Audio/IM Chat
Screen Sharing and Whiteboard
Webinar Cloud Recording
Webinar Custom Branding
Sign Up Free Now
This effective application allows maximum customization without hiring an expert. Unlike other webinars, it is easy to learn and use. Using Google Hangouts for webinar allows you to communicate with your friends and clients in real time by using online video conferencing. It works on different devices using different operating systems and therefore, anyone across the world can view and comment on your webinar with ease. Surprisingly, the webinar can accommodate an unlimited number of participants. 
How to use Google Hangouts for webinars?
Step 1: Create the Required Accounts 
Launch your browser and create a new email on Gmail, sign up a new YouTube channel and create a Google+ account. Link the Google+ account with your YouTube channel. Without setting up any of the three accounts, you won't successfully create a webinar with Google Hangouts on air. You need to download the Hangouts plugin and install in your browser. 
Step 2: Create a New Hangout on Air
Go to the newly created Google+ account and click "Home." Click on "Create a Hangout on Air" button. On the popup window, enter the name of your webinar, make some attractive description and set the audience to the public so that they can be visible to everybody.
You should verify your YouTube channel so that your videos are posted on the channel. Your webinar is now ready, and you can invite people and create new posts. Google Hangouts on Air webinar can be enhanced if you integrate other software. You need MailChimp software to send custom email to clients in your email list. You should use LeadPages to advertise your services and improve your rank in organic search results.
Step 3: Customize Your Webinar
Use the "Trailer" feature to upload a short video that introduces your webinar to the audience. If you already uploaded the video on YouTube, you can directly post the URL. The video should explain your webinar and the main topics that you are going to showcase. To fully interact with your audience, enable the showcase app which will enable you to share your links. The applause app is also required since it will allow people to give feedback in real time.
Step 4: Invite People
A webinar with a great content but without an audience is useless. No one can know the presence of your webinar if you don't invite people. You can start by sharing your webinar link, video embeds links and your YouTube channel on social networks such as Facebook and Twitter. If you have an email list in a database, send an email with a short description of your webinar and the links to invite more people. It is also advisable to inform your close friends and family since they can also invite other people to the webinar. In order to be successful, share the video with an embedded link of each new video that you create.
Step 5: How to Do a Google Hangout Webinar
You should allow Hangouts on Air to access your microphone and camera before you start broadcasting your webinar. You are also able to see the number of people who are watching and if you are on air or offline. Amazingly, Hangouts on Air also allows you to chat with people and upload slides to SlideShare using online screen sharing feature. You also have the ability to turn the camera or microphone on or off and remove people who are acting inappropriately.
Step 6: Edit the Video
It is always a good idea to edit the video when you stop streaming a webinar, which enables you to remove unnecessary parts of the video and even add links and other information. You can use a YouTube editor to do this but it lacks some advanced features. If you want to do some advanced editing, download the video on your laptop or PC and use your video editing software to manipulate the video. However, you will have to upload the edited video and share the updated link to your audience. 
Cons of Using Google Hangouts for Webinar
Google Hangouts is not a dedicated webinar application hence it doesn't provide some features such as LeadPages and an autoresponder. Besides, it needs plenty of other plugins or various kinds of software to support some functions, which costs much time and effort.
Best Alternative to Google Hangouts on Air 
ezTalks provides webinar platforms with a cloud-based video conferencing system that helps communicate and collaborate online. Incorporating HD video and audio, cross-platform chat and a collaborative whiteboard, ezTalks Webinar aims to deliver a comprehensive yet user-friendly video collaboration experience. It also supports scheduling feature, recording & playback, real-time file, screen sharing, polls & survey and more. You can also get relative feedback easily for the next improvement.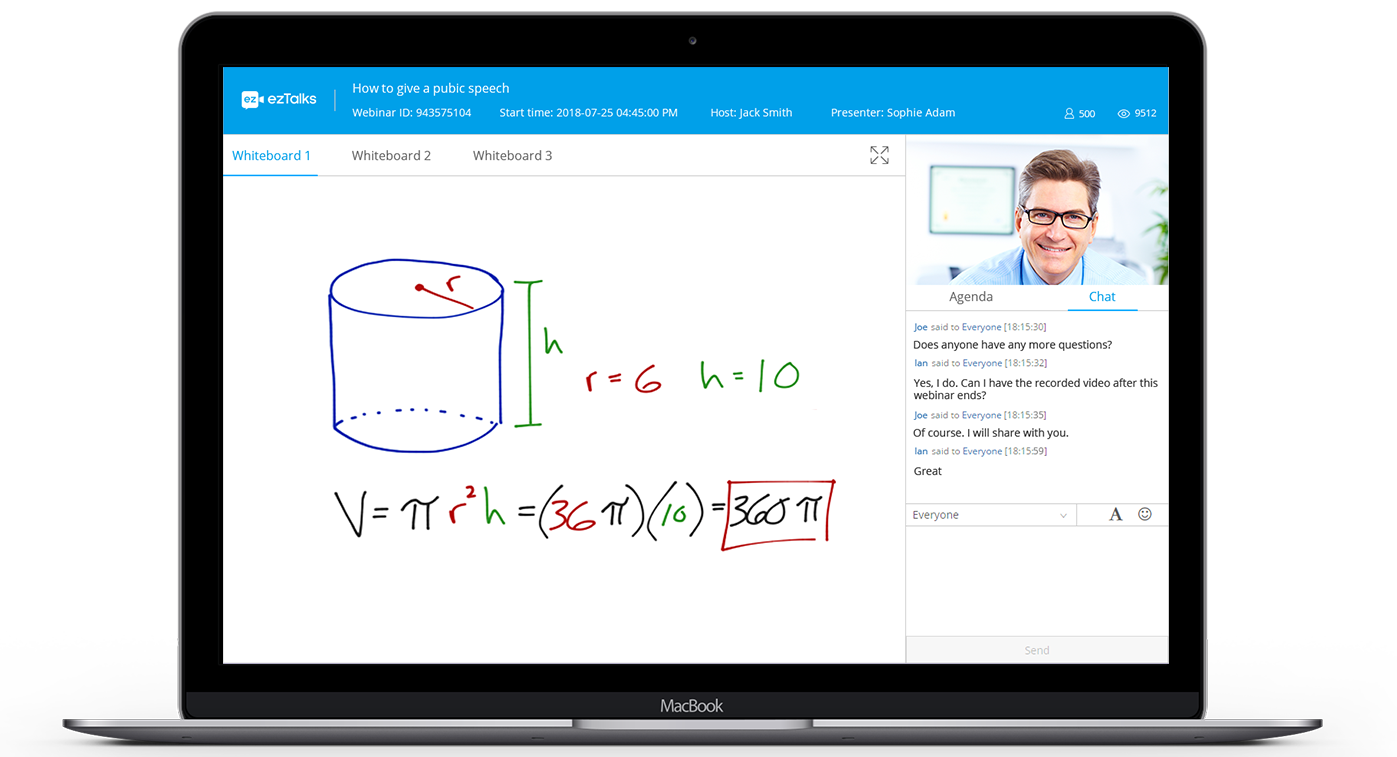 How to use ezTalks for webinar?
Step 1: Install ezTalks 
If you are using a computer, visit the ezTalks download center and download the software. You should select the installation that matches your operating system and other system requirements. ezTalks video collaboration app is available to any device.
Step 2: Register a Plan
After you have installed the software, you will be prompted to sign up or log in. Then you should select a plan suitable for you and ezTalks Webinar provides both free trial version and paid version. The cost of the plan will depend on the number of clients. Open your email account and activate your ezTalks account by clicking on the link sent.
Step 3: Set up Your Webinar
Create a new ezTalks Webinar and make some attractive descriptions about the webinar which is going to be held. You also have to check if your microphone, speaker and camera are working as expected.
Step 4: Invite People
Log in and invite your friends and clients by clicking on the "Invite" button then choose the contact, enter the email addresses or share links.
Step 5: Schedule a Webinar
ezTalks allows you to schedule when to start broadcasting a webinar. This feature enables your clients to prepare for your webinar on time. Alternatively, you can also hold a live webinar immediately.
Step 6: Start Broadcasting
Start broadcasting your training, discussion or presentation webinar. This software can give you a competitive advantage over your fellow businessmen. Besides, if you would like to record the webinar, you can start recording for future reference or stop it as you like.
Conclusion 
Google Hangouts Webinar and ezTalks Webinar are two powerful communication platforms. The ideal way to pick the one that suits your business is to compare their pricing, user satisfaction rating, ease of use, and other capabilities. Other important non-core features that you should keep in mind include backup, security and even storage capacity. ezTalks Webinar may better reach your needs.