Top 5 AnyMeeting Alternatives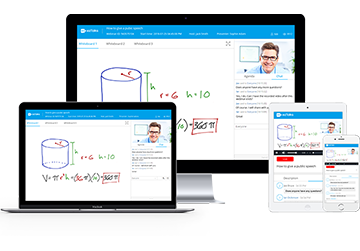 Best AnyMeeting Alternative
Free for up to 100 ParticipantsFluent HD Video/Audio QualityScreen Sharing and WhiteboardPolls,Survey and RecordingRebranding and Paid WebinarsSign Up Free NowWebinarshas changed the world,which can be hosted from anywhere,anytime without wasting the time and money for travel expenses.AnyMeeting is one of the most popular programs that offer you the opportunity to host webinarsfor reaching more audiences. But it alsocomes with some cons which force users to search for the AnyMeeting alternatives.AnyMeeting only renders a 30-day free trial after you bind the credit card and provide much information. Besides,you must have an updated Adobe Flash Player tooperate AnyMeetingand its subscription cost is high.Here are a few of AnyMeetingalternatives which are even better than what you are getting from AnyMeeting.
1. ezTalks Webinar
ezTalks Webinaris a most strongly recommendedwebinar programin the list of AnyMeetingalternatives. Whether the virtual event involves 100 people or 10,000 people,itstill offersyou the freedom to host yourwebinar on any device at your convenience.Additionally,you can get a lot of features from this app for free like: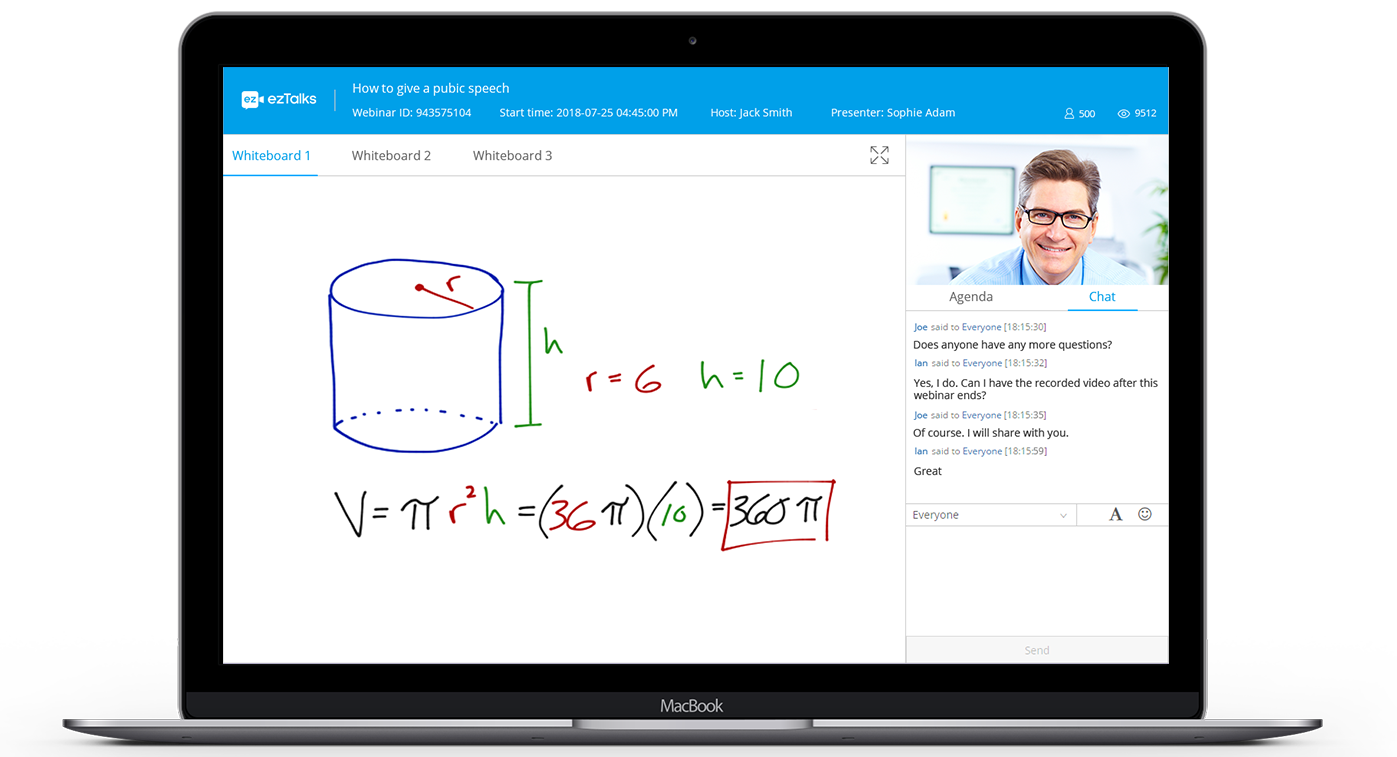 ★Well-prepared Webinars
a) Deliver a full HD and stable videoand audio experience;
b)Arrange the webinar orderly in advance by scheduling,rebranding and sending an invitation;
c)Support to monetize our webinar via secure PayPal integration.
★Seamless Webinars
a)Allow to brainstorm on a virtual whiteboard and illustrate the ideas intuitively;
b)Can share your screen and keep everyone on the same page with no need to refer to their manual documents or look for information elsewhere;
c)Enable to increase audience engagement by conducting polls & survey;
d)Make staying in touch simple with the instant messaging feature.
★Productive Webinars
a)Recordyour webinar with a click and reuse the recordings at will;
b)Generate reports onwebinar about the register as well as participants,and better identify the quality leads,helping to promote your upcoming webinars in more effective ways.

2. Webinar Jam
Another highly used and popular AnyMeeting alternative is Webinar Jam. It uses Hangouts and Google Plus for promotional activities and marketing purpose. With a lot of exclusive tools and functions,this webinar program is very rich and user-friendly. It also offers the webinar attendees to perform in some interactive quizzes or polls. But,Unlike ezTalks Webinar,you should have to join their pricing plans to get full benefits.

3. GoToWebinar
A world famous software distributor "GoToMeeting" has introduced its new webinar program "GoToWebinar". This alternative to AnyMeeting offers you some business class tools and facilities like file sharing,online whiteboard explanations,attendance tracking,screen sharing,recording online webinar etc. The host can add the participants by the email id or by sending the conference link directly. However,this program is very costly if you want to use its full benefits.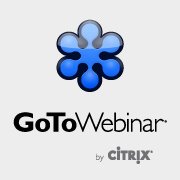 4. ooVoo
ooVoo is another very admired and trendy software that offers the benefit of hosting online webinars or conferences through the web. The main attraction of this program is that it's easy to use user interface. ooVoo provides you with some of the great tools like conference calls,video calls,file and screen sharing,etc. This AnyMeeting alternative also offers the liberty to add members from the Facebook friend list and make video calls to them. But,it allows you to add only up to 12 participants to your conference.

5. FreeConference
As the name suggests,this is free software to offer you the webinar facility. You can make free conference or webinars without any cost through this program. It also gives you the opportunity to add members with dial in numbers. Some of the common features like screen and file sharing,scheduling online webinar with reminders,video conference and conference recording are also available. But it won't allow you to add as many as 100 people like ezTalks Webinar.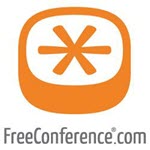 Therefore,these are the best AnyMeeting alternatives you can try for your business solutions. It is needless to say that ezTalks Webinar gives you the best and maximum benefits for free which you can't find in any other webinar programs.