4 Best Remote Conference Software
In the modern world,doing business requires more than just a physical office. The world of business today cuts across the global market and hence the need for long distance business meetings. Having to travel daily for business meetings can be costly and time wasting,and hence the need for remote conferencing.
For a successful remote conference,you need to equip yourself with the right tools. You need to have a clear knowledge of your remote conferencing needs and bring together the necessary resources. If the conference needs to be equipped with live video,you may need more resources. Those that need sharing of file and data without live video may be less costly. To do all these,you need to have the best remote conference software that suit your need.
1. ezTalks Meetings
ezTalks Meetings is one of the best remote conference software available for small,medium and large businesses today. With a video conferencing capacity of up to 500 participants,ezTalks Meetings has little competition.ezTalks Meetings has an advantage of being freely available for large conferences of up to 100 participants. Some of the features offered include HD video,easy screen sharing,recording and playback,full-screen gallery view,HD audio,whiteboarding,mute or unmute,lock or unlock the conference room and more.ezTalks Meetings mimics real life conference by providing HD face to face video with clear audio. The software also provides live group and private chats to enhance communication during the sharing. Most importantly ezTalks Meetings is available for both desktop and mobile. It works well for Windows,Mac OS X,iOS and Android devices. This is the ultimate software for both large and small companies that intend to host video conferences.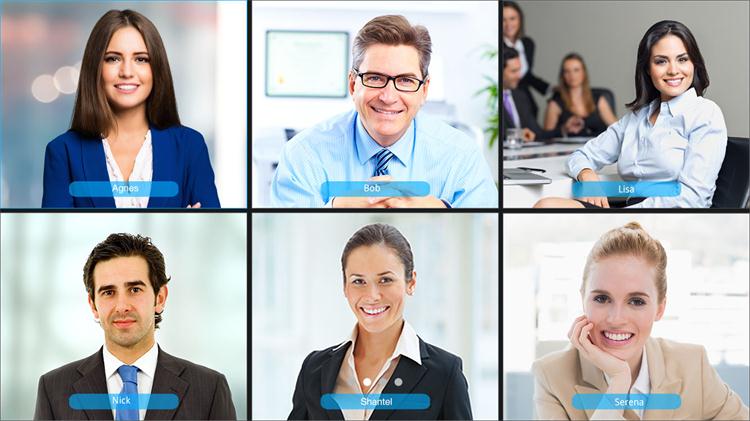 2. GoToMeeting
This is a middle-level remote conferencing software that works well for most small and micro enterprises. The software has versions for Windows and Mac OS X. With GoToMeeting,businesses can organize meetings from their offices,schedule events,record online meetings and record audio. The software also has an option for VoIP dial. Any member of the remote conference has access to mouse and keyboard control for demonstrations and a virtual white board. The drawback is that the free version of this software only supports up to 3 members per conference. Which means that for those who intend to do larger meetings they will have to upgrade to the premium levels.
GoToMeeting offers quick and easy switching between the types of meeting. The software is available for both desktop and mobile. With mobile and desktop support,GoToMeeting is one software that most businesses can use comfortably for remote conferencing.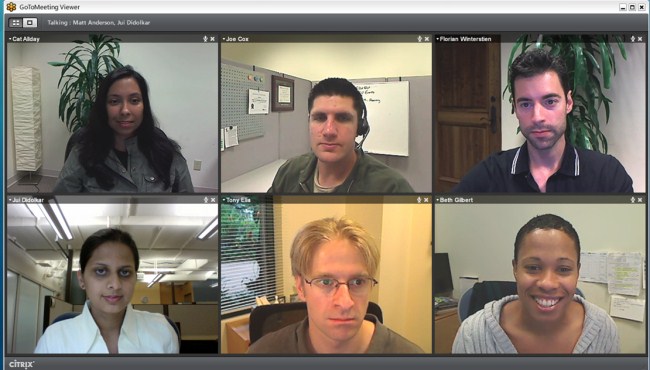 3. join.me
join.me is another remote conference software that works perfectly. The software has support for most of the popular operating system,i.e.,Windows,iOS,and Android. It also has support for MSOffice which makes sharing of documents easy. Other features include scheduling which is done by Google Calendar or Office 365. One big advantage of join.me is that it is self-sufficient. There is no need for plugin downloaded for conference attendees,hence making it easy to use. join.me allows for teleconferencing when the video is not being recorded.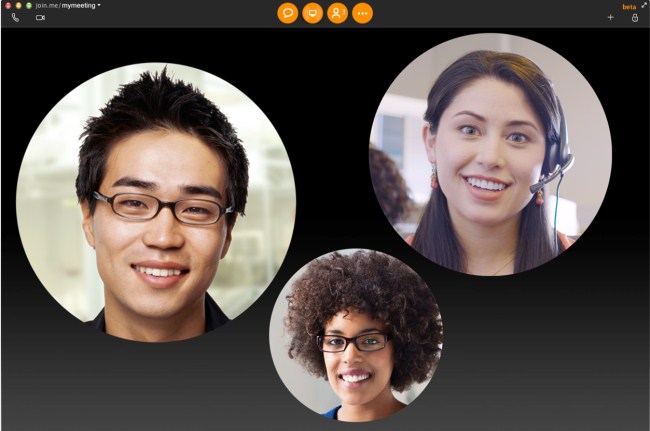 4. ReadyTalk
ReadyTalk is another one of the best remote conference software that is strongly gaining ground among the users. The software has support for the major operating systems of Windows,iOS as well as Android. The software offers ready video conferencing and webinar tools. ReadyTalk also readily integrates with Outlook,Marketo,and Google Calendar. ReadyTalk can be used for planning and scheduling meetings.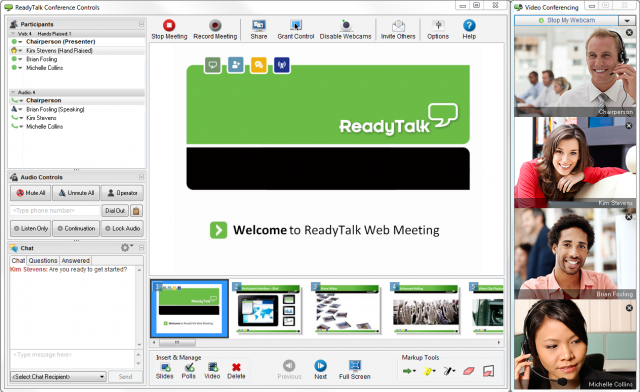 Conclusion
Holding a remote conference can help in saving resources and time. Having the best remote conference software will determine the success of such meetings. You may choose which software suits you best from the list above.