How to Make Webinars More Interactive?
The success of a webinar depends on the attitude of the audience, so knowing how to get all the audience attention is vital. The viewer may lose interest along the way, so you need to learn how to make webinars more interactive and attractive. The following are some interactive webinar ideas to guide you as you plan to deliver a successful webinar.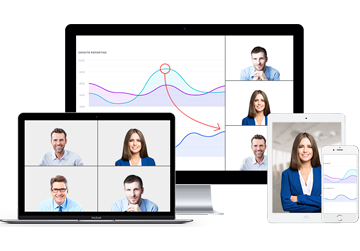 ezTalks - Best Webinar Tool
Fluent Group Video/Audio/IM Chat
Screen Sharing and Whiteboard
Webinar Polling and Survey
Webinar Cloud Recording
Free for up to 100 Participants
Sign Up Free Now
How to make webinars more interactive?

1.Choose the Best Webinar Software 

Selecting the best webinar service  is the first step to follow, which will ensure your interactive webinar ideas work. Not all software or applications will give you the desired results. Some software only has basics while others have advanced and multiple interactive tools to help you engage the audience all the time. ezTalks Webinar is the best interactive webinar software with multiple interactive tools to enhance your online face-to-face interaction. ezTalks Webinar empowers you to give information in real time and receive feedback as fast.
With it comes HD video for real-life images to the audience. Chatting has also been made easier by the crystal-clear audio. Its whiteboard is smooth and is designed to brainstorm ideas for quick decision making. You can send public or private instant messages and chat faultlessly, be it on Android, iOS devices or Windows. There is also easy-to-use screen sharing, polls, and survey features; annotation and IM chat, all calculated to make your webinar more interactive, if you make full use of them.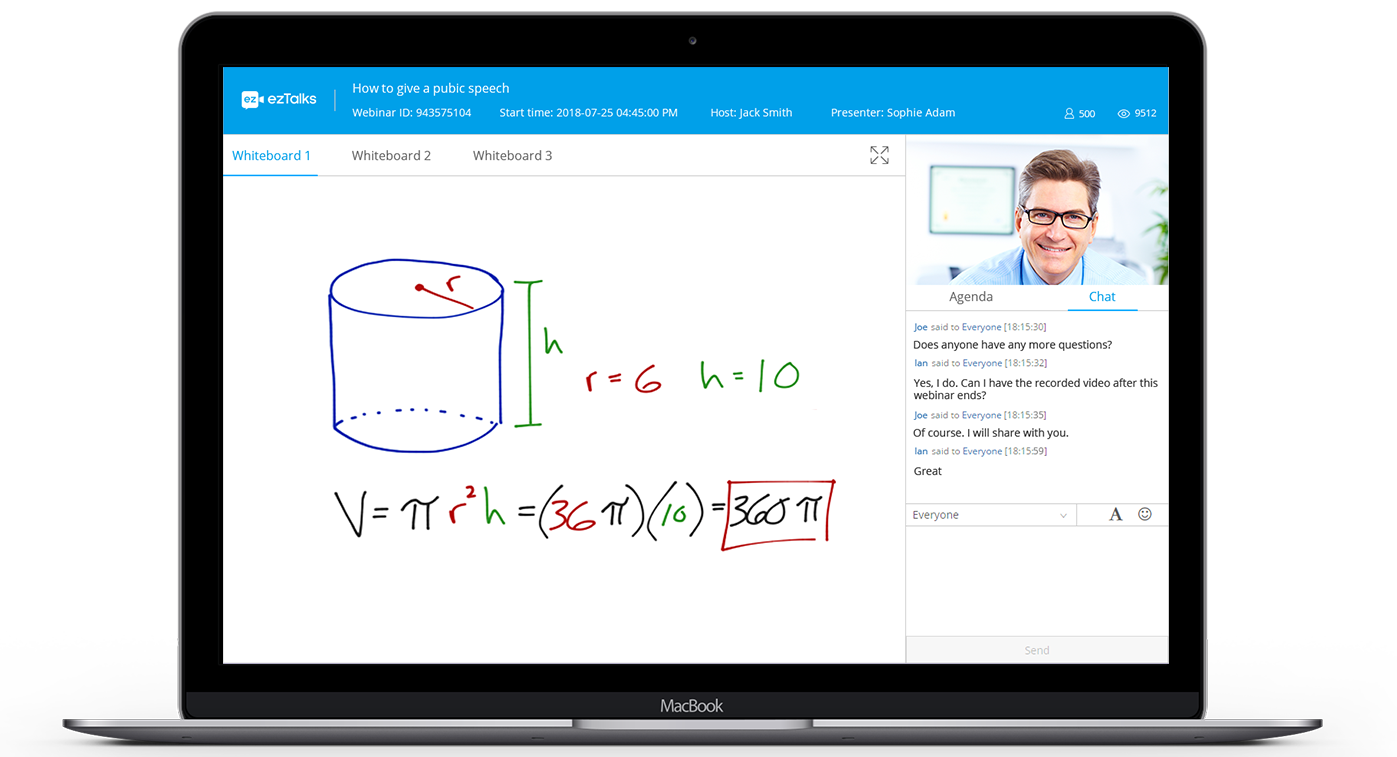 With ezTalks Webinar as your interactive webinar platform, you can set up a webinar free and deliver engaging webinars.
Want to try ezTalks Webinar now? You can sign up free here.

2.Move with the Audience

A webinar is not a monologue. You are talking to an audience. If you act like you are in a hurry to finish, they can as well be in a hurry to leave your session before you are through. So, move with the audience step by step, which is another vital tip on how to make webinars more interactive. Use the polling tool to pose questions and get feedback. ezTalks Webinar just has this polling tool among its features. That's one more reason you should choose ezTalks Webinar. Also, take time to watch what they post on the chat feed. You can even read some of the streaming comments.
Such interactive webinar activities make the audience to feel they are part of the webinar. They realize it is not about you; it is also about them and their opinions. They even get to know what many of them feel about the presentation, by interacting with one another in the social forums you offer. These also enable you to figure out what the majority think and so you can adjust your presentation to meet these expectations, if possible.
3.Have a Sense of Humor

No matter how serious and critical the topic is, a dose of a good-natured joke now and then will do nobody any harm. If anything, it gives the audience a feel-at-home feeling and helps relax the whole thing. Do not come across as a Supreme court judge making a final decision on a presidential election petition. Jokes improve the listeners' interest and mood. This stands to make your webinar a success.

4.Soft Music

Playing soft music is another one of the interactive webinar activities. Music activates the brain. Talking and talking might at some point become a lullaby. For a long webinar, you can periodically spare time for a brief tune, for a change. People get bored, even when listening to great programmes. Music can also make the audience comfortable. It carries with it informal and friendly touches.

That can also be a relief when the discussion seems to be getting out of control, with everyone reacting. Playing some music in at such times will relax the brain and bring back sanity.

Make sure the music is relevant to the topic, though.


5.Give the Audience Reasons to Return

You can give the audience some assignment to do and bring the results to the next session. This way, they will have a reason to tune in. In the upcoming webinar, you then announce the winner and maybe offer some prize. People just love gifts or to compete for prizes, no matter how insignificant. Others like to take on challenges and prove to themselves they are smart. Come up with puzzles and other brain teasers.

Such interactive webinar activities also keep you in their minds until the next series. That will also pay attention during the webinar, knowing there will be questions be a challenge at the end.


6.Changes in Presentation 

You can be two speakers, each carrying on to a point and handing over to the other. People love new faces, even if it brings nothing new. That's why governments are voted in and out now and then.

Another way to keep the webinar interactive to the end is to keep changing the formats. Move from a survey to a discussion, to a question-and-answer session, back to studies and so forth. There are several interactive ways to express an idea. Learn how to apply different slides. It is all about playing with their emotions to hold them spellbound to the end.

But do not be overdramatic or bring frequent changes, for some people are easily irritated or overwhelmed by too many changes.


Conclusion

With these smart interactive webinar ideas, you can confidently face the camera and start. You may have an important message to convey, but unless you learn how to make webinars more interactive, you could end up addressing a sleeping audience. Remember to try ezTalks Webinar as your interactive webinar platform for a true webinar experience.