Free Conference Call HD and Five Alternatives
What is free conference call HD? Can free conference HD make the online collaborations easy? Conference call HD is an online collaboration tool. It can make online collaboration easy,effective,and hassle-free.
Free conference call HD app is designed to redefine the communication by offering a quality innovation,affordable price,and excellent customer care service. The software was the creation of the Free Conferencing Cooperation. Some of its benefits are toll-free conferencing,mobile phone applications,and voice messaging and voicemail solutions. But its downside is that its features are limited and video conferencing is not available.
Five alternatives to Conference Call HD
1. ezTalks Cloud Meeting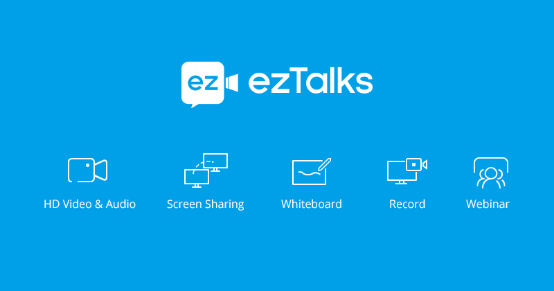 ezTalks is the best alternative to Free Conference Call HD. It offers both the free and paid versions to make it easy for personal and all the businesses users to access this service without any difficulty. ezTalks is a professional audio and video conferencing service that offers a wide range of the features and maintains a balance between the quality and price. It offers free service up to 100 participants and paid ones will have up to 500 participants and more for enterprises (Learm more service here).
Some of the key features are video conference,audio conference (including conference call with toll-free numbers),instant messaging,private and group chat,interactive whiteboarding,polling,conference room control and recording and playback.
ezTalks is compatible with Android,iOS,and windows,and mac OS. It offers super audio and video quality. Besides,there will be convenient screen sharing and annotation. You will be able to schedule a meeting in advance and to record the meetings as well. You will also be able to control meeting settings and participants. The benefit of this software is that you will be able to start a meeting with up to 100 participants in a free version.

Try ezTalks now? You can sign up free here.
2. Free Conference Call
Free Conference Call is another alternative to Free Conference Call HD app. It is appreciated by users as it offers free conference calls up to ninety-six participants. You can start the conference in the real time. Some key features are the call recording,free online meetings with HD audio,video and screen sharing. You can create a free account anytime from any place. You can join the meeting instantly as well. This app is compatible with iPhone and Android devices. The benefits are free call recording and mobile compatibility. The negative side is that you will have limited features.
3. Zoom
Zoom is another free conference call HD alternative that offers a lot of the features for the easy and effective collaboration that includes screen sharing from the mobile and desktop,full screen gallery views for the video streams,and different views for the multiple visitors. All these features make Zoom apopular collaboration tools. The benefits of Zoom are the collaborative whiteboard,ability to send group texts,audio files and images in the real time. The downside is that you will have to consider the paid version for the advanced features.
4. GoToMeeting
GoToMeeting is popular for the virtual meetings and video conferencing. There will be international toll-free numbers for audio conferencing. You can also change the host whenever required. The benefit is that you will have a free plan for the three participants. The downside is that it allows fewer participants and the paid version is expensive.
5. UberConference
UberConference is the fifth alternative to Free Conference Call HD app,which offers screen sharing and high-quality video and audio facilities. It is simple to use. The key benefits are screen sharing,free recording,document sharing,host controls,and HD audio. The downside is that the free version only allows 10 participants.
Conclusion
Compared with Free conference call HD app,thefive alternatives also offer an array of the features for the easy usage and improved performance. With them you will not have to spend more for the international calls. It will be like the domestic calls. The callers can join a free conference HD from any corner of the world using the dial-in numbers in all the covered countries of this software with a simple registration. The participants can dial the conference calls easily by using flash phones,softphones,PSTN,customs PBX,and VoIP/HD phones.
All these online collaboration tools are widely used all over the world for their unique features. These tools have their respective merits and demerits. You need to go through the features,merits and demerits to know which one will be more suitable for your business. The purpose of the uses will also play an important role.