How to Webcast an Event for Free?
If you are organizing an event, you would like it to be very effective as much as possible. One of the parameters that can be used to measure the success of an event is the number of people that got your message. Do you want to boost the effectiveness of your event? Consider webcasting it. It is possible to webcast an event regardless of its size without paying a penny.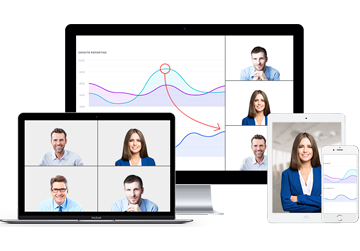 Best Event Webcasting Platform
Free for up to 100 Participants
Fluent Group Video/Audio/IM Chat
Screen Sharing and Whiteboard
Webinar Cloud Recording
Webinar Custom Branding
Sign Up Free Now
Steps for How to Webcast an Event for Free
For the beginners, this may sound like a herculean task. In reality, it is something that you can do without struggling. Here are the steps for how to webcast an event for free.
1. Check the Internet Connection
Webcasting is fully dependant on the Internet. Before you consider incorporating it into your event, you need to check and ascertain that the bandwidth of the Internet can support this technology. This is because it will directly affect the quality of your live event webcasting. You can talk with IT technicians to help you in determining whether the Internet connection is adequate to support the streaming of the webcast.
2. Choose the Right Live Event Webcasting Platform
A webcasting platform will act as an interface that connects you to the audience. You will use it to webcast your event. While there are many free webcasting platforms that you can choose to use, not all of them are the best. You need to be cautious with the webinar platform that you choose as it will have an impact on the quality of your live streaming.
Some of the key issues that you need to look at when choosing a free webcasting service include:
- Ease of use: The platform should not give you any problem when using.
- Custom branding feature: The platform should allow to customize it to match with your brand for increasing brand awareness.
- Safety feature: It should be able to secure data and the attendees from external intrusion.
- Analytics and control features.
ezTalks Webinar is one of the most reliable free event webcasting platforms that you can use to webcast your events. Live webinar for your event is capable to stream HD video and clear audio. The attendees in the event will be able to get the message that you are trying to convey with ease. It has the capacity of supporting a large audience at a time. You don't have to worry about the size of your audience. Also, ezTalks Webinar has powerful security features that protect all the data that is stored in it. In other words, ezTalks Webinar can satisfy you with the key issues mentioned above.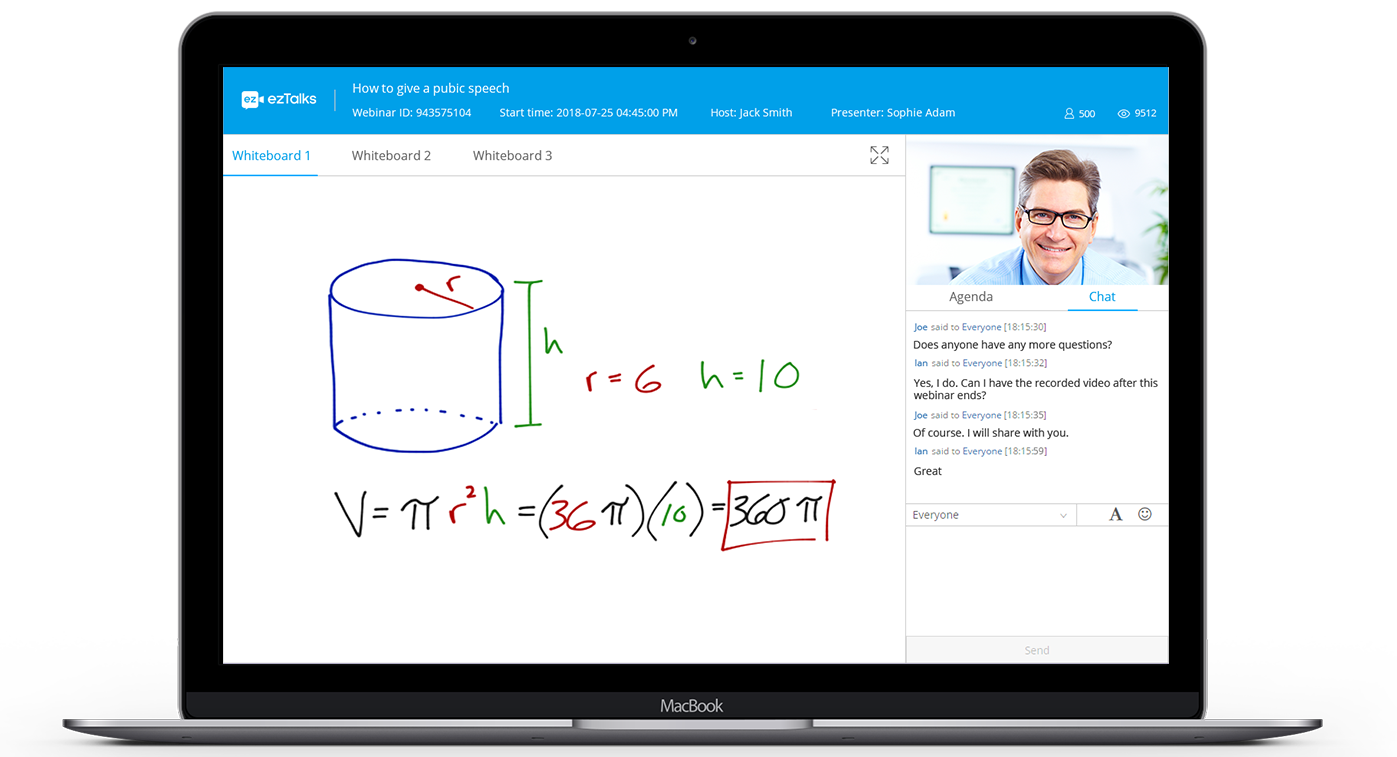 3. Conduct a Test Run of the Event
On the day before the event, set up your webcasting tool and conduct a full test run. Check if the camera and the microphones are functioning properly. It won't be a nice picture to be caught up with time. You will end up panicking and deliver a half-baked webcast. Try as much as possible to familiarize yourself with every feature of the webcasting platform that you are using. You may consider bringing to the board sound engineers who will help you to carry out some essential tests.
4. Choose the Right Time
You need to be very strategic with the timing. You should stream your webcast at the time when there is a chance of getting the maximum number of the attendees. If they are connected from different corners of the world, you will still be able to arrive at the perfect timing regardless of the difference in the time zones.
The good news is that there are some webcasting platforms such as ezTalks Webinar that simplify the issue of timing, whether you would like to schedule the live event or do it immediately. Also, keep in mind that with platforms like ezTalks, live events can be recorded and made available on-demand, giving events a longer lifespan and greater traffic.
5. Allow the Audience to Interact
Let your webcasting session be a two-way traffic rather than along boring lecture. Give your audience a chance to ask questions, chat with each other or even enjoy screen sharing. Interactive tools will keep your audience members actively engaged and make the session lively. By virtue of those features, webcasting becomes a useful way for organizations to collect feedback and opinions, improving the event quality. Therefore, they may be more likely to attend your next event.
6. Utilize the Analytics
To get the most out of your webcast, take advantage of your webcasting platform's analytics to track attendee behaviors like questions asked and polls participated. In this way, you can measure the performance of your webcast. Some webcasting platforms have features that you can use to collect reports about your participants, registers and webinar easily and effectively.
Conclusion
Even with the above steps, one thing that you cannot overlook is planning for the webcast. Proper planning before the event will ensure that everything goes on smoothly. If you choose the right platform with best event webcasting services and follow the above steps well, you will have a very successful event and you will be able to reach out to many people. You should also remember to do a follow up even after the event. Engage with your attendees on various social media platforms and try to build a bond with them.